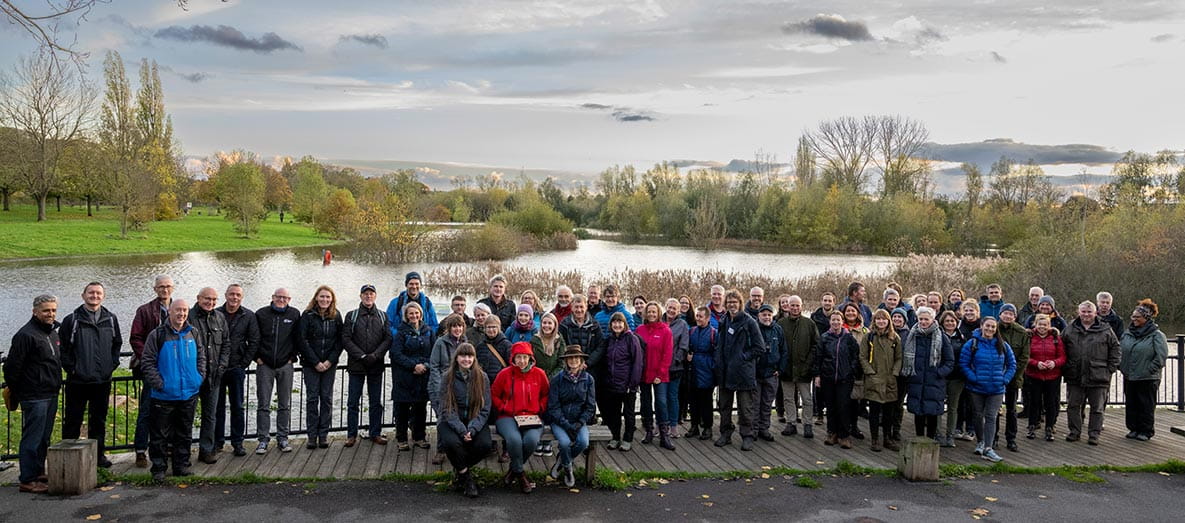 60 leaders representing the UK's local Wildlife Trusts visited Kidbrooke Village in November, to see the results of a successful biodiversity net gain strategy.

Berkeley is transforming the post-war Ferrier Estate into a sustainable new neighbourhood, with more than 5,000 homes set amongst 86 acres of biodiverse parkland and open space.

Early landscaping plans for the site included ornamental parkland, but Berkeley has been working in partnership with London Wildlife Trust and landscape designers HTA Architects to re-wild the spaces, with Cator Park now set to deliver a biodiversity net gain of more than 250% at maturity.

Cator Park now includes wetland habitats, swales, wildflower meadows and hundreds of new trees, which have already boosted biodiversity by 100% – with more to come as the parkland matures and extends south in the coming years.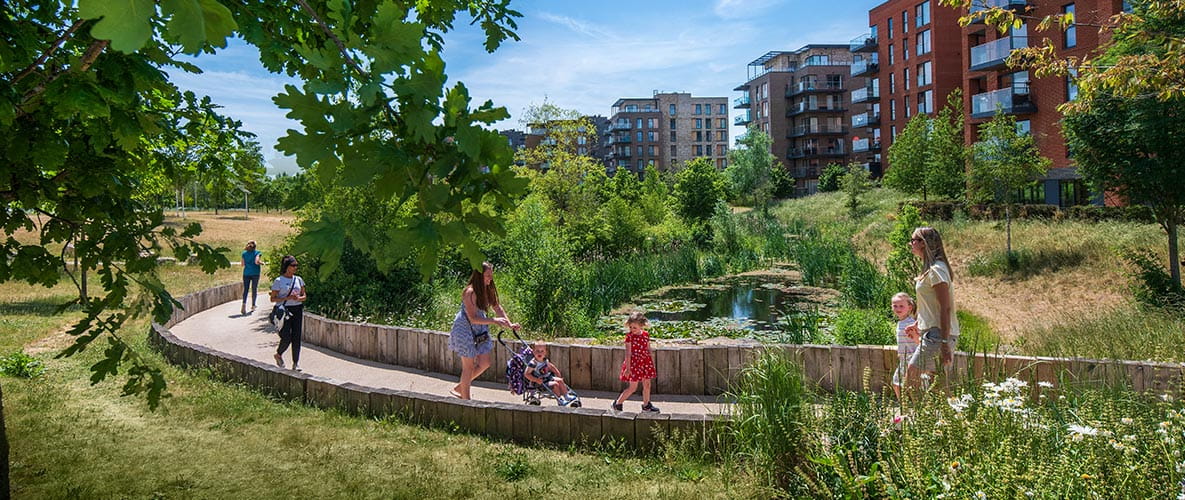 In 2020 The Landscape Institute awarded Cator Park the prestigious Sir David Attenborough Award for Enhancing Biodiversity, and Overall President's Award, celebrating the value of the landscape in connecting people, place and nature.

The visit was led by David Mooney, Head of Development at London Wildlife Trusts, who has worked closely with Berkeley to develop biodiversity net gain strategies for sites including Kidbrooke Village, The Green Quarter and Woodberry Down.

In 2016 Berkeley became the first homebuilder to commit to delivering a biodiversity net gain on every new site, and Cator Park was the first of these landscapes to be completed.

To find out more about Berkeley Group's approach to enhancing nature, click here.