The Royal County of Berkshire is one of the Home Counties in the south east of England, situated just to the west of London over the other side of the River Thames and has fantastic routes into the capital by both train, underground and road. Berkshire is famous for being home to Windsor Castle - Queen Elizabeth II former royal residence at the heart of Windsor and is the reason behind why Berkshire is known as the Royal County.

Berkshire contains some great British institutions which have shaped the country's landscape over the years. One such institution is Eton College, the most well-known boys' boarding school in England, based in Eton parish near Windsor, which was founded in 1440 by King Henry VI.
Eton is one of the last remaining schools of its kind - a male same sex boarding-only independent school - and has produced 20 prime ministers over its time as an institution of education.

Heston Blumenthal has established his three-Michelin-star restaurant, The Fat Duck, just south of Maidenhead and serves a number of delicious experimental dishes which draw diners from across the world.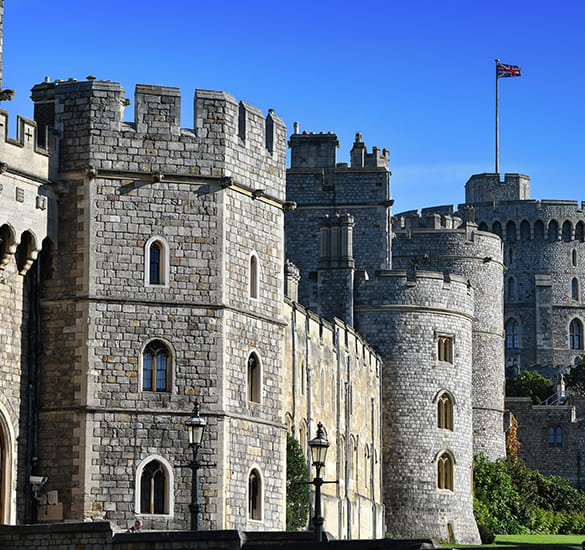 Where to live in Berkshire
Berkshire delivers an appealing, luxurious lifestyle for all its inhabitants, enticing people from London with gorgeous, scenic landscapes and a rich history to uncover.

The Royal Borough of Windsor has a legacy which spans all the way back to the Norman period, although settlements sprung up around the area in the 7th and 8th centuries, with the main focus of the land being for royal hunting grounds. There are several period properties in the area which harken back to Windsor's affluent peak, as well prime new developments right on the River Thames for those who prefer riverside views.

Reading is the county town of Berkshire which forms the central commercial hub within the county, and has plenty of commuters into it as it does flowing outward towards London. The town has seen a prosperous uptick in recent years, owing to its strong IT and retail sectors which has seen it top the UK's rankings for economic success as well as general wellbeing. As Reading takes up a position on the Thames, it forms a major rail station for trips across the UK as well as a handy point for get into both Paddington and Waterloo stations in London.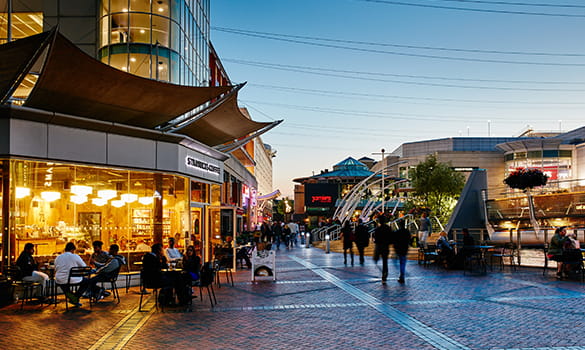 Things to do in Berkshire
Young couples, friends and families will find plenty of fun things to do around and about Berkshire, from outdoor adventures to entertaining indoor activities. One of Windsor's enduring attractions is the LEGOLAND theme park which combines the traditional thrills of rides with constructive, engaging elements dotted around to keep the whole family engaged. With North Wessex Downs, Swinley Forest and even more woodland to wander through in Berkshire, you're never short on places for a scenic walk, cycle or drive. Braywick Nature Centre and The Nature Discovery Centre can give you a more focused approach to a day amongst nature, offering immersive activities and specific species to spot and interact with.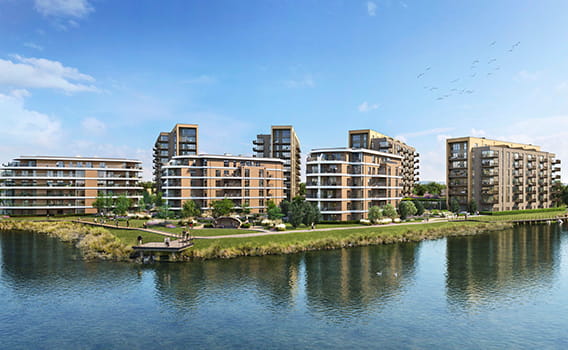 Property to buy in Berkshire
If you're looking for property in Berkshire then Berkeley Group provide a range of comprehensive property options to buy across the county, covering anything from a 1 bedroom apartment suited to a young couple who commute, all the way up to 5 bedroom new build family homes in a more tranquil setting.
We have various property developments over four of the most popular areas within Berkshire, including Ascot, Wokingham and Reading. Our Bankside Gardens development is just 3 miles outside of central Reading, giving a balance of calm quiet and exciting opportunities to delve into one of Berkshire's best towns.