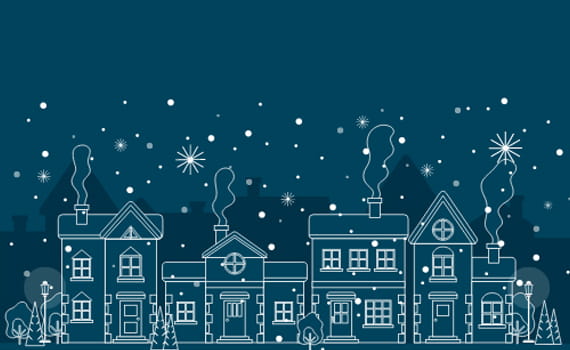 Festive Opening Times
Our Developments will be open across the festive period as follows;
Christmas Eve - Open
Christmas Day - Closed
Boxing Day - Closed
New Year's Eve - Open
New Year's Day - Closed
For specific opening times please visit the individual Development pages.
Welcome to Birmingham
St Joseph is Berkeley's newest brand, created to bring our passion for quality, place making and building communities to Birmingham and the West Midlands.

As the country's youngest, most diverse region and with 52,000 students graduating every year, many are attracted to stay because of its employment opportunities, excellent transport connections and its exciting lifestyle.

Birmingham has been ranked as having the highest quality of life of any English city outside the capital and is a city in the midst of ambitious regeneration and growth. The arrival of HS2 in 2026 will also have a transformational impact on the city and wider region.

At the heart of the UK and with 90% of the country within a 4-hour drive, the West Midlands holds the status of being the best-connected region in the UK.
We plan to build beautiful homes and create communities that work for everyone. These will range from traditional housing to complex mixed use and city centre developments. Our name was inspired by the transformational civic improvements delivered by Birmingham's 19th century mayor, Joseph Chamberlain. We share his belief that an inspiring public realm is the cornerstone of a happy, thriving community and our commitment to delivering the best for local people will lie at the heart of everything we do.
Land Opportunities
As part of the Berkeley Group, St Joseph brings formidable expertise in securing and delivering the best outcome for each site we bring forward. As a company, we believe that our resource, funding structure, and expertise is the key to unlocking challenging and ambitious projects.
We are actively seeking land for residential-led regeneration opportunities within urban locations across the West Midlands. We have substantial experience of developing complex sites and have significant resources available to complete a bespoke deal quickly.
St Joseph benefits from a 'cradle to grave' business model where all aspects from site purchase, construction through to customer service and estate management are dealt with in-house. This is the key to our strength as a business and our ability to deliver quality developments on time and on budget.
We will consider challenging and constrained development opportunities with or without planning consent. We will also consider medium to long term opportunities with asset management requirements, including income producing assets or sale and leaseback deal structures.
Our internal expertise and experience allow us to provide expedient feedback on any new land opportunities and a we would welcome the opportunity to review any new land proposals.
Our Approach to Placemaking
Our passion and purpose is to build quality homes with extensive modern amenities and well planned social spaces, strengthen local communities and make a positive difference to people's lives. We specialise in large-scale regeneration projects, and are passionate in transforming challenging and complex sites that boast great potential for all to enjoy. The neighbourhoods we create are unique, welcoming, safe, low carbon and rich in nature and biodiversity. They combine the amenities local people care about most, with high quality homes of all types and tenures.
Our extensive expertise and resources underpin the transformation of these underused spaces for the future, helping to deliver physical and social infrastructure that reconnects places and people with their surrounding communities and bring them to life.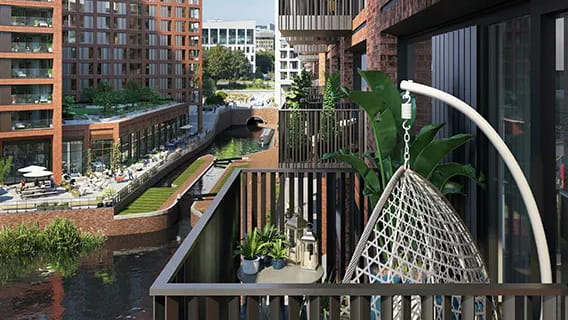 Just Launched - Glasswater Locks, Birmingham, B4 7RQ
A brand new waterside development of contemporary 1 & 2 bedroom apartment and duplexes set within 155m of canal-side frontage and elevated private resident courtyard gardens.
Glasswater Locks opens up a new gateway between Birmingham's Eastside and the city's vibrant Learning Quarter. Its selection of contemporary canal-side apartments and duplexes are located moments away from the city centre and high-speed rail links.
Marketing Suite Now Open.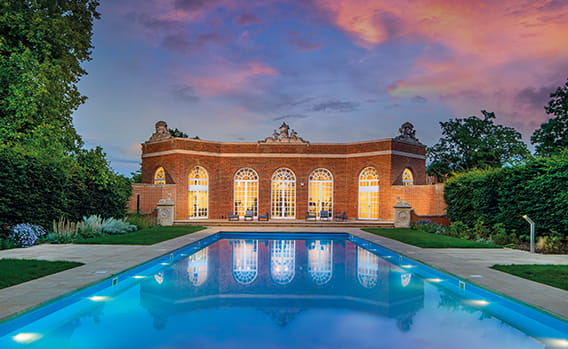 The Berkeley Group Portfolio 2023
Berkeley Group is renowned for creating award-winning homes that exceed expectations on every level. We offer a wide variety of developments, ranging from traditional family homes in the countryside to city apartments and vibrant mixed-use schemes, offering exciting choices for everyone. The Berkeley Group Portfolio provides an overview of the high-quality homes that Berkeley Group creates across London, Birmingham and the South of England.
If you are thinking about buying a new home or making an investment in property, please click the button below to download a copy.
Contact St Joseph
St Joseph is dedicated to providing the highest level of service. To effectively direct your enquiry to the most suitable representatives from across our developments, teams and business divisions, please contact us as follows.