Quality
Our goal is to lead the industry in producing high-quality, safe homes for all.
Our Approach
We build high-quality homes where people aspire to live. We do not have any standard property types or formats, and no two Berkeley Group developments are the same. Instead we work with the best architects to create unique designs that meet our customers' needs.
High-Quality Homes
Implementing high-quality standards and targeting zero defects

We build quality homes that delight our customers in every detail.

We adhere to stringent and enhanced Build Quality Assurance (BQA) arrangements, providing training to our staff to help implement these, checked through rigorous internal and external audits.

We continue to outperform the industry average for defects reported by customers six weeks after they move in, and target zero defects.
Safe Homes
Delivering homes that are safer by design

Through our strategic partnership with the Royal Society for the Prevention of Accidents (RoSPA), we were involved in the development of RoSPA's Safer By Design framework. 17 of our developments have now achieved Safer by Design Gold status, with many more currently completing the formal assessment process, helping to make new homes safer to live in, particularly for young people and the elderly.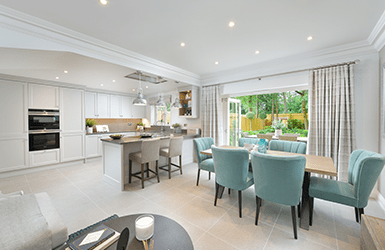 Through a strategic partnership with RoSPA we helped to develop the Safer By Design Standard for new homes

We were awarded the RoSPA Diamond Award for raising safety standards

Over 60% of homes have zero defects reported by customers, compared to an industry average of 5%
Awards, Accreditations & Partnerships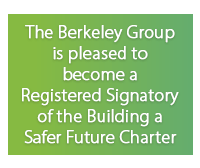 Signatory
Building a Safer Future Charter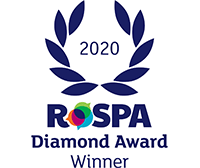 RoSPA Diamond Award

Royal Society for the Prevention of Accidents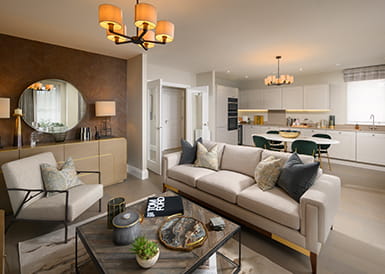 Berkeley Group Named Developer of the Year in Quality Awards
Berkeley Group picked up top honour at the Premier Guarantee's Excellence Awards.

Read More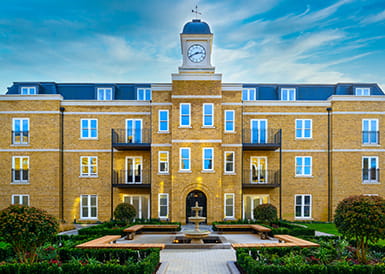 Berkeley Group Named Britain's 6th Most Admired Company
Berkeley Group also took the top spot of all home builders in the peer-review study.

Read More