Our goal is to create a net biodiversity gain and make a measurable contribution to the natural environment on every development.
Our Approach
Net Biodiversity Gain
Deliver a minimum 10% gain for every new development

We are proud to have led the industry on net biodiversity gain and laid the path for it to become a national legal requirement for all developments.

Since we became the first homebuilder to set our leading commitment to achieving a net biodiversity gain on every site back in 2017, we've used our Net Biodiversity Gain Toolkit in the masterplanning of more than 40 sites, which combined will create more than 480 acres of new or measurably improved natural habitats.

We have now raised our target to deliver a minimum 10% net gain on every site, regardless of its former use.

Over the next two years we'll be working closely with our managing agents and landscaping teams to ensure that they have the skills to maintain the habitats that we create in the long-term.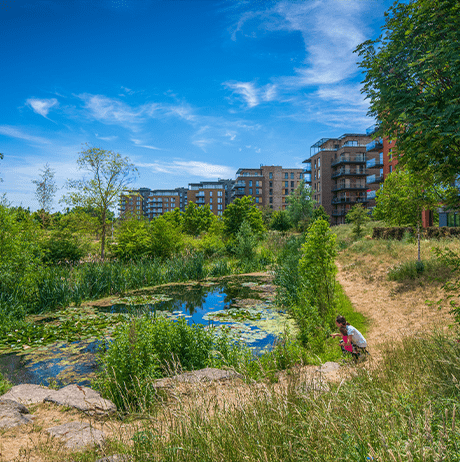 Environmental Net Gain
Considering water, flooding and air quality

We recognise that construction can have an environmental impact beyond the perceptible changes to nature and habitats, such as the effect on air quality.

We have voluntarily committed to expanding on our established approach to enhancing nature, so that we deliver an even more valuable and holistic contribution to the environment on every site, including biodiversity, water resources, flood resilience and air quality.

Over the next two years we'll be partnering with a water company on water neutrality at one of our sites.

By 2030 we aim to achieve an overall environmental net gain on all developments.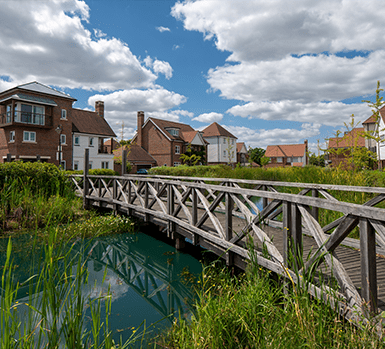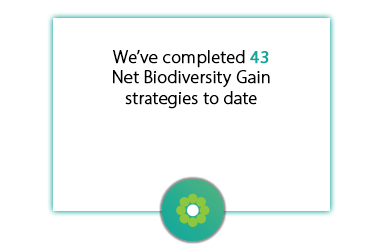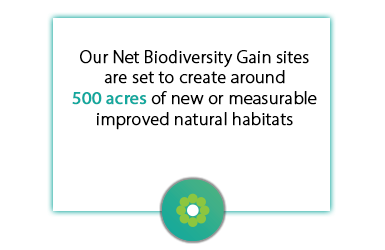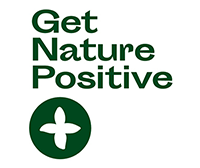 Get Nature Positive Supporter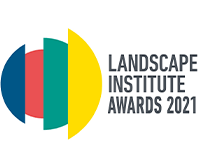 Sir David Attenborough Award for Enhancing Biodiversity

Landscape Institute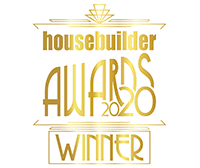 Sustainable Housebuilder of the Year

Housebuilder Awards
Celebrating London Rivers Week at Woodberry Down
We joined Thames21 and London Wildlife Trust to talk about the benefits of reconnecting the community with Stoke Newington reservoir.

Read More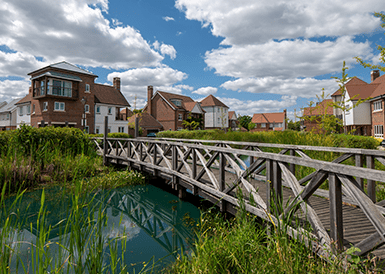 Berkeley Group named Sustainable Housebuilder of the Year
Second consecutive win for sustainability at the annual Housebuilder Awards.

Read More
Enhancing Nature
We consider net gain from the early design stages, to make sure that we are retaining and creating the right habitats. To help our design teams achieve this we have developed
The Nine Concepts
to inform our approach and we work with our ecologists, landscape architects and Local Wildlife Trusts to make this happen.