Where to start with London? One of the most famous cities in the entire world, the English capital city is enigmatic, diverse and packed with culture and history at every corner and in every square. The city is made up of 32 individual boroughs, whether it's north, east, south or west London each area has a unique identity and landmarks that makes every one of them worth exploring.

London is iconic. Its red post-boxes, royal telephone boxes, labyrinthine Underground, well-known landmarks, picturesque pubs, fantastic museums and vibrant art galleries make it a bucket-list destination for nearly 40 million international visitors annually.
As the capital, London enjoys an enormous number of transport links, by air, by train, by car and by boat. In the surrounding areas, two of the largest British airports can be found in the form of Heathrow and Gatwick, while in the city centre the City of London Airport fields international and domestic flights. Spread across London are some of the country's most famous railway stations, including Paddington, Kings Cross, St Pancras and Liverpool Street, whose multiple platforms dispatch and receive hundreds of trains every day, not to mention the world-famous Underground.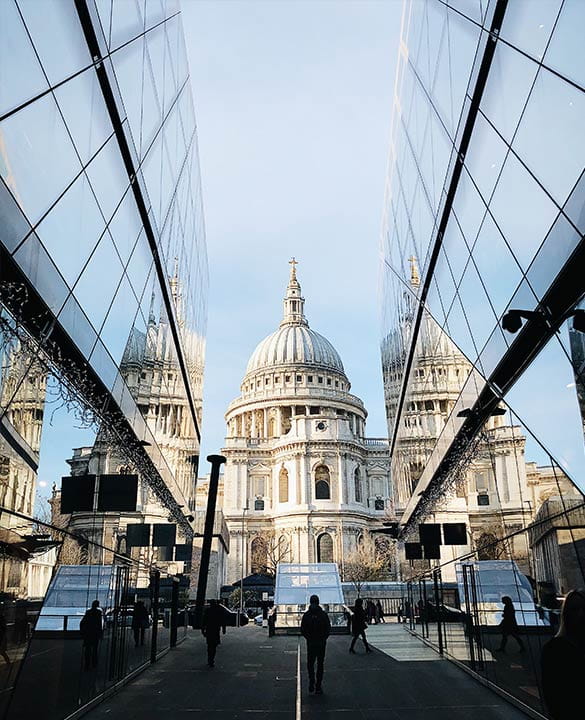 Where to live in London
With so much going, and so many different identities crossing paths across London, there are a wealth of places to live for all manner of different tastes and requirements be it a new build house or apartment. The choice is astonishing, and every borough offers its own vision of inner city living.

If you're looking for cosmopolitan class and town-like charm in central London then you should look no further than Fulham including our new apartments at bankside. Perched on the north bank of the Thames, Fulham gained a reputation in the 18th century as a bohemian playground for the upper classes, until the Industrial Revolution took hold and saw the rise of trade and craft works.

Bankside is one of the capital's best places to be, with an exciting hub of culture playing host to all kinds of events and celebrations all year round. The Globe theatre puts on plays throughout the year in the same unforgettable surroundings that formed the backdrop for countless attendees through the centuries, while the Tate Modern whisks its visitors away to a modern art wonderland.

London's illustrious West End has earned a reputation as a fashionable and trendy part of the city, thanks to its chic shops and its elegant architecture. An engaging history mixed with the modern touch of contemporary London lends a beguiling feel to life in Marylebone, tasteful eateries brush shoulders with world class tourist attractions and historic bookshops. Meanwhile, just a few streets away are the uncanny waxworks of Madame Tussauds and the wonderful Wallace Collection.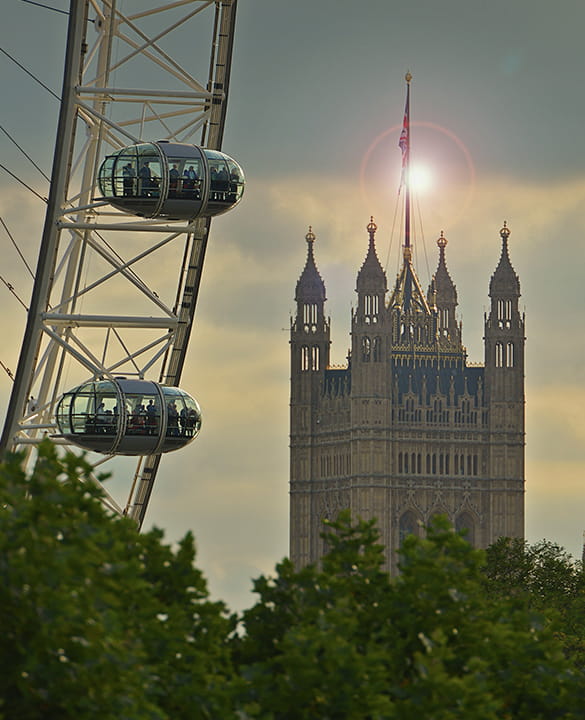 Things to do in London
London is a tantalising web of shopping streets which boast some of the most iconic and well-respected shops in the world. A shopping trip in the capital will yield intriguing finds in not only the regular high street behemoths but also in the smaller shopping havens like Neal's Yard and Camden Market. For the epitome of luxury, Harrods has seven floors of department store glamour and glitz, while Hamleys takes kids of all ages into a veritable toy box full of beloved characters and creations spanning all shapes and sizes.

Entertainment comes naturally to London, as evidenced by the astonishing number of iconic venues. Leicester Square brings millions of theatre-goers to its brilliant theatres and cinemas every single year, featuring red carpet premieres and quirky, indie productions. For music fans, such pilgrimage sites as Ronnie Scott's, the Royal Albert Hall and the O2 Arena consistently host performances by the world's greatest musical acts, while at street level you'll discover intriguing bars and nightclubs which boast a thriving underground scene.

London's ever-evolving cultural and artistic scene revolves around a core of venerable and established museums and art galleries which act as the canvas for spectacular exhibitions and superb art installations. The British Museum has a dazzling collection of artefacts from around the world. The Natural History Museum contains intact dinosaur bones, the remains of cavemen and the 25 metre skeleton of a blue whale. On the artistic side of things, the National Gallery displays an astonishing array of different artworks, installations and sculptures throughout history.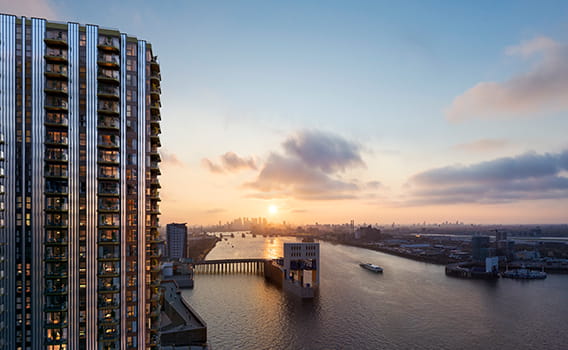 Property to buy in London
With so much choice for properties across London, we're proud to offer a diverse range of listings to cater to all needs and tastes. From new builds to regeneration projects the variety of properties in London is vast. From fantastic locations on the edge of London such as The Eight Gardens, offering green space and fast transport links, to the canalside Grand Union, to being in the heart of Canary Wharf at South Quay Plaza, Berkeley Group offer a huge range of property to buy in London to suit every potential homeowner or property investor.