Possessing a perfect blend of coastal delights, urban intrigue and country charm, Hampshire is one of most endearing counties in the UK which serves as the central point dividing the south east and south west of England.

While its two most prominent cities reside directly on the south coast, with The Solent crossing over to the Isle of Wight on its doorstep, Hampshire still has plenty of appeal away from the coast with around 45% of it covered by natural woodland like South Downs and New Forest National Park.
Hampshire has also played host to some of the most recognisable literary giants in the world, most notably the novelist Jane Austen and Victorian author Charles Dickens. Both of these sensational writers left their permanent mark on Hampshire's cultural landscape, with many people travelling to the county to pay homage to these figures.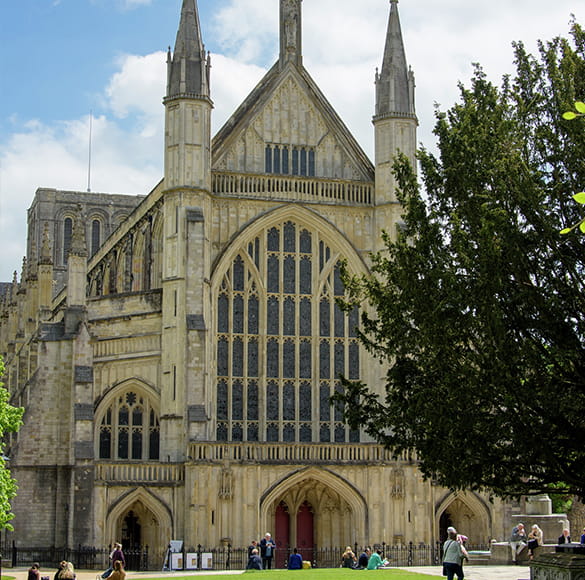 Where to Live in Hampshire
Found at the centre of the county, nestled against the edge of South Downs, the city of Winchester is recognised as the county town of Hampshire. There are pockets of history to be found all over the city, from the Great Hall of Winchester said to be linked to King Arthur, to the 17th-century Morley Library housing all manner of rare books, to the streets themselves lined with homes and structures spanning the spectrum from quaint cottages to state-of-the-art new builds.

Fleet is another highlight of Hampshire, featuring lots of fantastic walking and cycling trails along the Basingstoke Canal, as well as opportunities for boating and fishing. Fleet is the main town in the Hart area of Hampshire, voted the best place to live in the UK by the Halifax Quality of Life study for five years running. It also boasts fantastic links to London by rail, as well as great connections to the M3.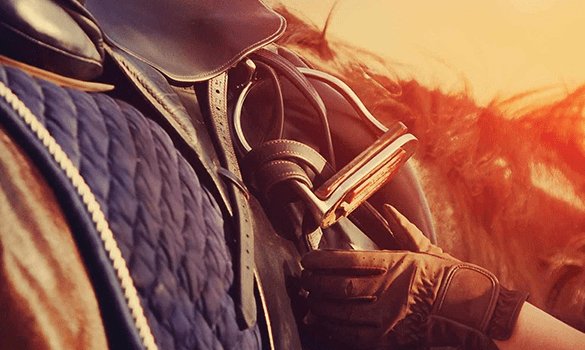 Things to Do in Hampshire
Hampshire is home to myriad examples of gorgeous architecture which builds on the county's rich history and heritage, such as the Jacobethan Highclere Castle and Winchester Cathedral first constructed back in the 11th century. If you're interested in vintage and legacy cars from across decades of motoring history then a visit to Palace House in Beaulieu which houses the British National Motor Museum makes for an excellent day trip.

Having both New Forest National Park and South Downs nearby means that there are plenty of opportunities to get closer to nature and explore the great outdoors with walks and mountain biking trails close at hand. Some highlights of walking routes in Hampshire include the Brockenhurst to Lyndhurst route and the Avon Valley Path which wanders over to Wiltshire as well.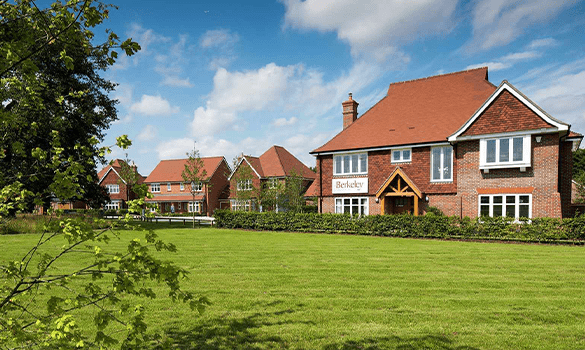 Property to Buy in Hampshire
If you're considering purchasing a property in Hampshire then our property developments are the perfect thing to help you find your ideal Hampshire property. With developments in both Fleet and Winchester, both roughly an hour and a half from Central London and close to other major cities like Reading and Southampton, you're bound to find the right property for you.
Our Hareshill and Hartland Village developments give you the opportunity to experience idyllic country village life while enjoying the benefits of modern properties with every thoughtful convenience and design. If you're looking toward more of an urban setting, then Knight's Quarter is in the heart of Winchester with an array of apartments and townhouses to choose from.