Berkeley was established in 1976 by Tony Pidgley CBE and Jim Farrer, based in Weybridge, Surrey. The business focussed on high quality executive homes, delivering four houses in its first year.
In Tony's words: "We had a vision to create beautiful, personalised homes of lasting quality. We cared about every customer and were the first to offer choice over design and finish so homes were tailored and really special.
"We wanted to make buying a home a joyful, exciting and happy experience. Then to handover a beautiful finished product that delighted our customers in every small detail."
The approach was revolutionary at the time, so word spread and Berkeley grew. We are very proud that homes built in our early days are still advertised as "Built by Berkeley" when they come back on the market today.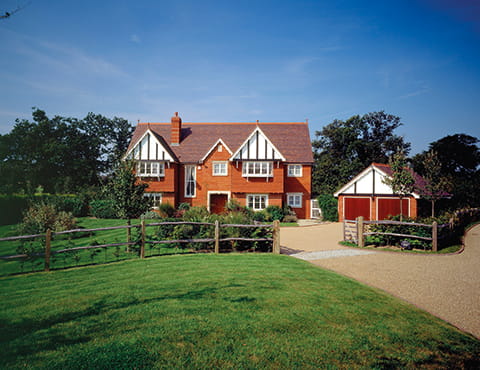 A Listed Company
In 1985 Berkeley gained a full listing on the London Stock Exchange and was operating across Kent, Hampshire, North London and Sussex.
In less than ten years the business had grown from an entrepreneurial start up to a fully listed Group valued at over £67 million.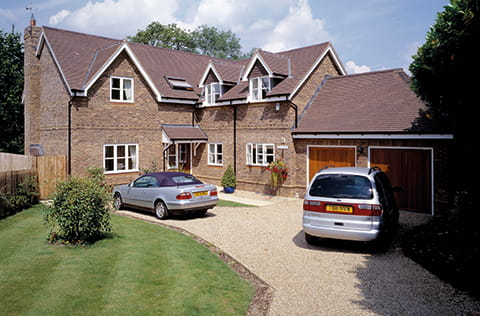 From Homebuilder to Urban Regenerator
As traditional industries declined in the 1990s, Berkeley saw the huge potential of the disused brownfield sites they left behind.
This led to a dramatic change in strategy, as Berkeley began to refocus on transforming these vast, blighted landscapes into beautiful new places where people and communities could thrive.
Barnes Waterside (pictured) was a breakthrough project. It saw Berkeley form a partnership with the Wildfowl and Wetlands Trust (WWT), Thames Water and Richmond Council to regenerate a disused 100-acre concrete reservoir complex.
Another was Gunwharf Quays, which involved the transformation of a derelict naval base into a successful commercial and residential neighbourhood on Portsmouth's waterfront.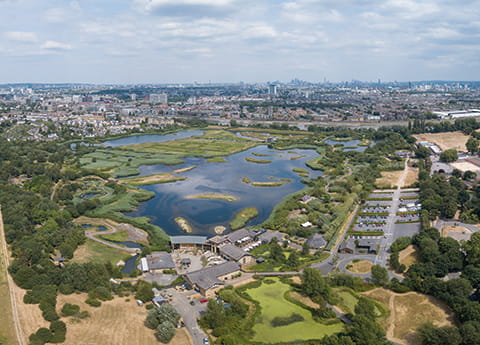 A Leading UK Business
Berkeley is now a FTSE 100 company and the only major UK developer delivering brownfield regeneration at scale.
We are bringing forward 32 of the most challenging and complex regeneration projects in the country and delivering some 10% of all new private and affordable homes in London.
In a typical year we deliver more than 4,000 homes of all types and tenures, alongside more than 150,000 square feet of commercial and community space.
Our values and philosophies are unchanged from our earliest days. We are committed to individual design, excellence through detail, respect for our customers and doing the right thing.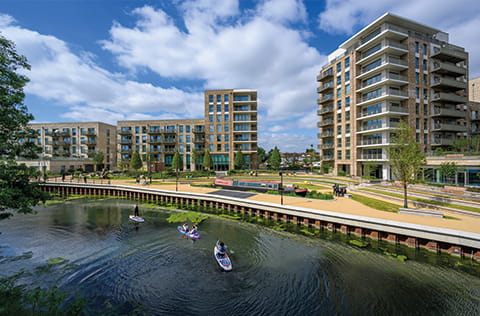 Tony Pidgley CBE, 1947-2020

Tony Pidgley CBE was Berkeley Group's founder and led the business for 44 years.
He left school at 15 to form his own company in haulage and plant hire. At 19 he sold his business to Crest Homes and became a Building Director, before leaving to form Berkeley in 1976. He grew the business into a highly sustainable FTSE 100 company that builds thousands of high-quality homes each year.
At Berkeley, Tony shaped some of the country's most challenging and celebrated regeneration programmes, including the reinvention of the Royal Arsenal munitions site in Woolwich, and the revival of Hackney's Woodberry Down estate. He was passionate about placemaking and working in partnership with local people to create welcoming communities where people of all ages and backgrounds enjoy a good quality of life.
Tony advised successive Governments on regeneration, placemaking, housing and developing public land. He was a member of Lord Heseltine's Estate Regeneration Advisory Panel, the Thames Estuary 2050 Growth Commission and the Mayor's Outer London Commission. He was the longest serving President in the history of the London Chamber of Commerce and Industry and was awarded a CBE in 2013 for "services to the housing sector and the community".
Tony's philosophy and vision are deeply embedded in Berkeley Group.