Found in the south east of England, Surrey is the most wooded county in the UK that's full of beautiful views and wonderful walks which happen to be just next door to Greater London. As one of the Home Counties, it benefits from fantastic transport links into London with several areas of Surrey even located within Zones 5 and 6.

Surrey sports a plethora of traditional pubs and fine dining establishments across the various market towns, most of which have historic ties that can be traced back to Celtic and Saxon roots, that highlight both the affluence that Surrey have enjoyed for centuries and the appealing aesthetic channelled by the structures originating from different periods of history.
With an abundance of natural beauty all across Surrey, you're never too far from somewhere you can escape to for some peace and quiet. Surrey Hills, a recognised Area of Outstanding Natural Beauty, are just one of the parts of the North Downs you can discover in Surrey, along with other wooded walks and parks nearby.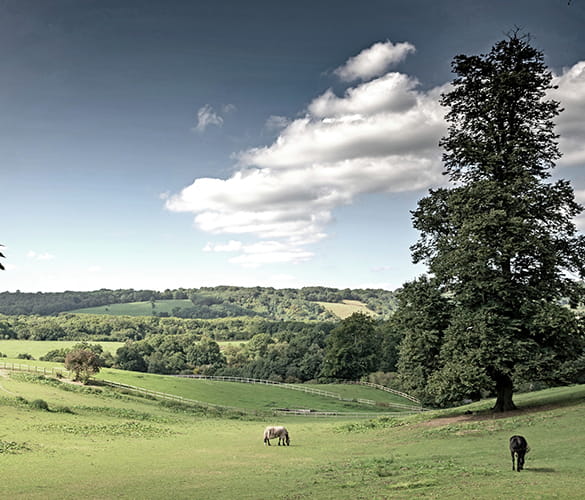 Where to Live in Surrey
With a journey time between Woking and Waterloo Station of around 24 minutes, Woking is a key pillar of the London commuter belt, giving people a practical place to call home that allows them to balance the hustle and bustle of Central London with the quaint charm of town life. Woking has all the amenities you could need as well as great transport links over to the neighbouring villages and green areas for quick day trips and quiet retreats.

Guildford, despite not officially being a city, is an especially popular area within Surrey that attracts practically all demographics, owing to its charming cobbled High Street and shopping options. Guildford is also the county town of Surrey and regularly finds itself placed on top 10 best places to live in the UK lists along with Farnham, which is also recognised for its fantastic quality of life and strong performing schools.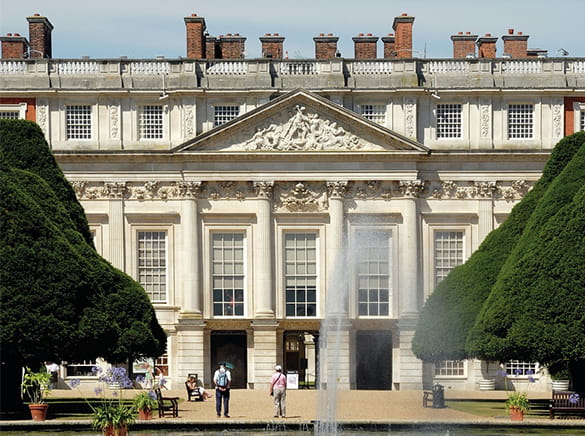 Things to do in Surrey
There are plenty of gorgeous gardens and country walks, which Surrey is renowned for, such as the RHS Garden Wisley and The Savill Garden, as well as National Trust sites like Limpsfield Nature Reserve. If you're more interested in animals then the British Wildlife Centre can be found just north of Newchapel or visit the RSPB Farnham Heath site for a spot of birdwatching.

For the more adventurous types, Thorpe Park is the perfect place to find thrills and fun for all the family with famous rides like the Colossus, Nemesis and the Swarm. History buffs will be more than satisfied by the tales told by sites like Guildford Castle, Hampton Court Palace and Farnham Castle, each with their own deep roots buried in Surrey's heritage.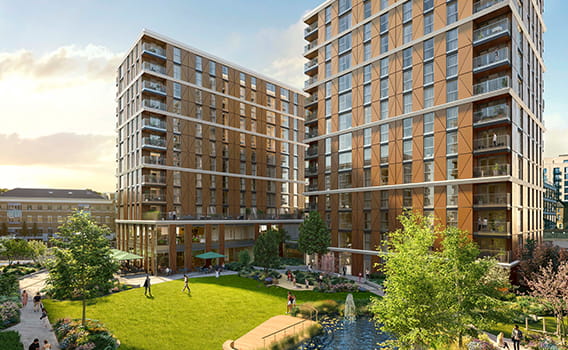 Property to Buy in Surrey
No matter what area of Surrey you're interested in, Berkeley Group have high-spec property developments to match. Whether you're looking for 1 or 2 bedroom apartments or 3 or 4 bedroom houses, there's a Berkeley Group property development to suit your tastes and ensure you get the best out of your new home in Surrey. Our exemplary offers in this area are
Eden Grove
in Staines-Upon-Thames and
Leighwood Fields
in Cranleigh, showcasing the level of quality and detail you can get with a Berkeley Group property.