Future Skills
Our goal is to equip our people with the skills they need both now and for the future, enhancing social mobility and inspiring new talent to join the industry.
Our Approach
The built environment sector is facing a skills crisis as more people are currently leaving the industry than joining it. With increasing production levels planned over the next decade, we are working to ensure we have the right people and skills to help us deliver by promoting the industry and encouraging young people to consider the range of career choices. We are also placing significant importance on upskilling our employees in preparation for the increasing use of modern methods of construction and digital technology.
Industry Image
Actively champion careers in the built environment

We engage with young people, education providers and employers to transform perceptions of careers in the built environment. By 2030 we aim to have engaged with more than 50,000 young people, as we champion the industry and showcase the breadth of attractive opportunities available to people from all walks of life.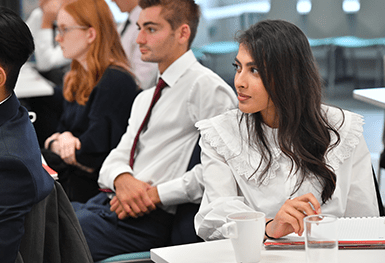 Employee Skills
Upskilling our workforce, to support modernising industry

As we modernise production and digitalise other areas of our business, we are building a workforce with the flexible skillset needed for the future. We have already helped to design new apprenticeship standards to meet the needs of advanced manufacturing. This year we launched a new Competency Framework to support our employees in understanding the skills and competencies required, both now and for the future, across all disciplines in our business to ensure that we are training and upskilling our workforce for the future of the industry. This includes an increased focus on digital and green skills to ensure that we are capable of meeting emerging changes in regulatory requirements.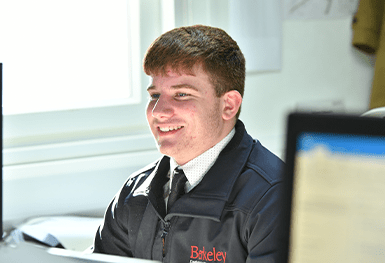 Early Careers
5% of people working on our sites and in our offices will be an apprentice, graduate or in formal training

We believe there is a job for everyone in the built environment sector, and offer several pathways for people of all backgrounds to join the business. We run apprenticeship and graduate programmes and support more than 500 apprentices across our construction sites every year. We are proud to be a member of The 5% Club, ensuring that at least 5% of our employees and people working on our sites are a graduate, apprentice or sponsored student, and we will continue to work with our supply chain to support early careers.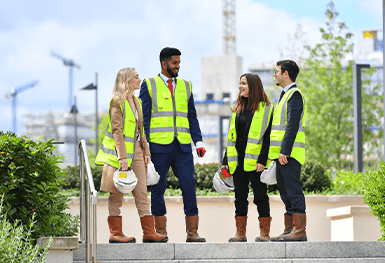 10% of employees are in an earn and learn roles as graduates, apprentices or sponsored students

12 sites took part in Open Doors, an industry-wide initiative run by Build UK and CITB

In 20212/23 we engaged with young people through more than events with a careers focus and over 75 work experience placements
Awards, Accreditations & Partnerships
Platinum Member
Women into Construction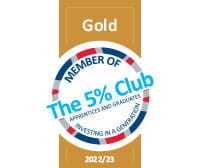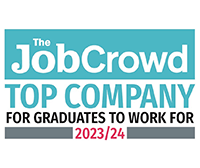 Ranked at number 16
The Job Crowd's Top Companies for Graduates to Work For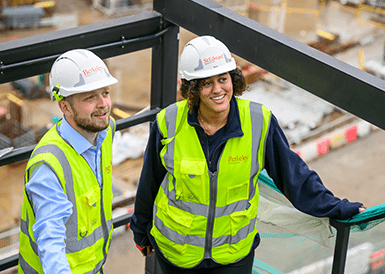 Berkeley Group Takes 'Gold' for Skills and Training
Berkeley Group has been named a Gold member of The 5% Club for the second consecutive year, with 10% of staff across the Group in 'earn and learn' positions in 2022-2023.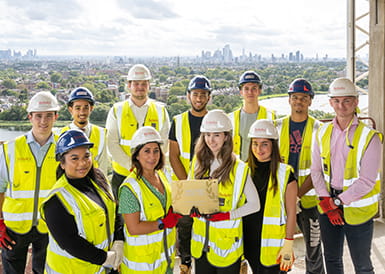 Berkeley Capital Strikes Gold for "High Quality" Apprenticeship Scheme
Berkeley Homes Capital has been awarded Gold Accreditation by Investors in People for its "high quality" work with apprentices.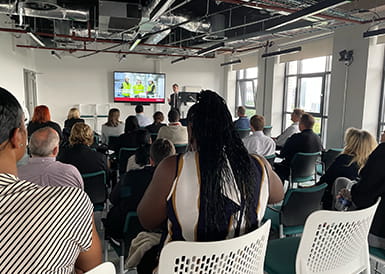 Berkeley Hosts T-Level Insights Day
Berkeley Group hosted a T-Levels Insights Day to connect education professionals with the build environment industry.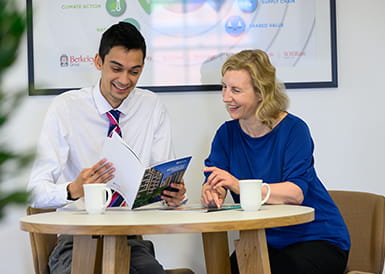 Berkeley Group Named 16th Top Graduate Employer
Berkeley Group has been ranked at number 16 in Job Crowd's Top 50 Companies For Graduates To Work For.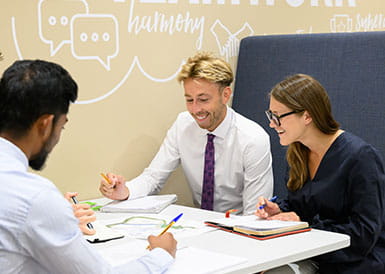 Berkeley Awarded 'Gold' Status for Skills & Training
Berkeley Group has been named a Gold Member of The 5% Club, with hundreds of employees in accredited training schemes.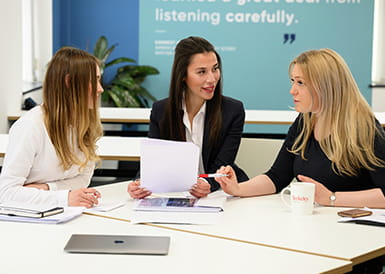 More Training Opportunities on Offer at Berkeley Sales Academy
Our nine-week programme includes training at our bespoke academy, along with practical experience.

Read More
Rewarding Careers
There's a built environment career for everyone. Hear from the stars of our new video, as they explain how they found a role that brings out the best in them.
Find Out More
Future Skills Brochure
Delivering a genuinely effective and future facing skills development programme is challenging. But investing in skills makes sense on every level. It transforms people's lives, strengthens the local communities in which we work and is vital to the long-term success of our business, industry and country. This document shares some of the Berkeley Group's solutions and learning.