Customers
Our goal is to put our customers at the heart of our decisions and provide an industry-leading home buying experience.
Our Approach
We put our customers at the heart of every decision we make. From exceptional customer service to the quality of our homes, we aim to delight them in every last detail. We're increasingly using digitalisation and personalised communications to enhance our customers' experience.
Customer Experience
Achieve a Net Promoter Score of 70 or above and an industry-leading Recommend to a Friend score

We provide an exceptional, personal home-buying experience. We measure customer satisfaction and experience using two metrics: Net Promoter Score and Recommend to a Friend, both of which are consistently above the industry average.

We will continue to seek feedback from our customers through internal and external mechanisms and use this to improve the experience and product that we provide.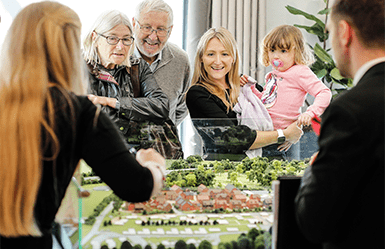 Digitalising the Way We Work
Offering our customers more options to interact with us digitally

We are increasing the use of technology such as virtual tours and video updates to engage with our customers and understand their needs.

In addition to the face-to-face communication in sales suites, our teams now use MyHome Plus as a portal for sharing information about individual properties and developments. Over the next year we will continue to aim to sign up 90% of our customers to MyHome Plus, helping us to communicate the right information at the right time during the buying process.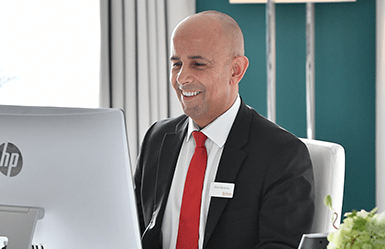 Our Net Promoter Score (NPS) is consistently above 70, compared to an industry average of 42 (on a scale of -100 to +100)

97.5% of our customers would recommend us to a friend, compared to an industry average of 91%

More than 90% of our customers use MyHome Plus; a digital platform to communicate information about the home
Awards, Accreditations & Partnerships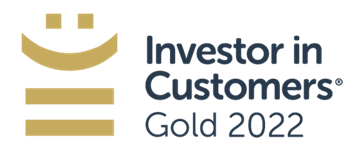 Gold Award

Investor in Customers
Outstanding Achievement Award

In-house Research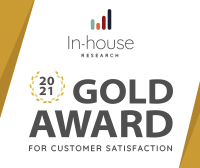 Gold Award

In-house Research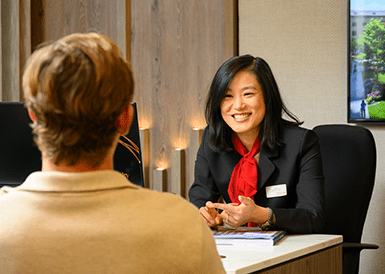 Berkeley Group Celebrates Customer Satisfaction Awards
Berkeley Group is celebrating a raft of customer satisfaction awards in recognition of its outstanding customer service and high quality homes.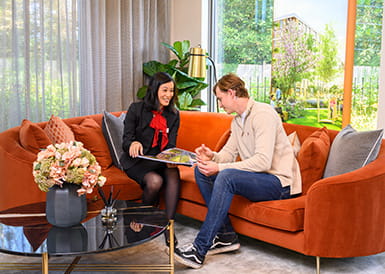 Berkeley Group Maintains Gold-Standard for Customer Service
All Berkeley brands have been awarded the Investor in Customers Gold Award.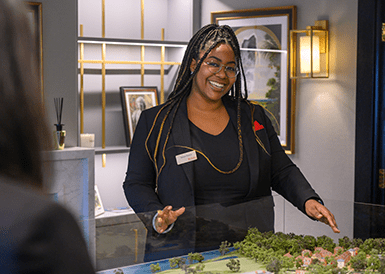 Another Year of Outstanding Customer Satisfaction for Berkeley
Berkeley Group has won top customer service awards in an independent benchmarking assessment, for the sixth consecutive year.

Read More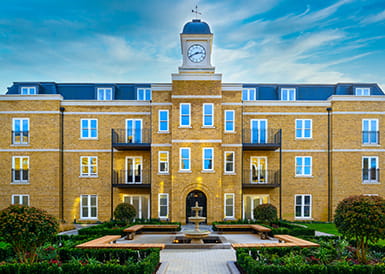 Berkeley Group Named Britain's 6th Most Admired Company
Berkeley Group also took the top spot of all home builders in the peer-review study.

Read More
What is MyHome Plus?
MyHome Plus is a digital portal to communicate all of the information relevant to buying, moving into, and living into a new Berkeley home.
Buying with Berkeley Group
At Berkeley we are committed to creating great places where people love to live, work and relax. Where the homes are light-filled, adaptable and finished to very high standards. Where carefully planned public areas enhance well-being and quality of life for residents and visitors. Where people feel a sense of community.
Find Out More