Berkeley Group has achieved a score of 'A-' for its transparency and action on climate change within environmental disclosure results published by CDP.
The grade puts Berkeley in the "Leadership Band" (A to A-), which reflects the "implementation of current best practices".
According to CDP, which monitors climate change performance across thousands of global companies each year, the average construction sector score was B and the average score across all sectors was C.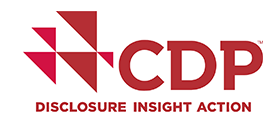 Rob Perrins, Berkeley Group Chief Executive said:
"This is a good result but we are under no illusions about the scale of the climate challenge and we know there is a very long way to go. Every business has a duty to drive down its emissions and we want to play a leading role in the built environment sector."
Berkeley Group introduced its first Climate Change policy in 2007 and has embedded UN Sustainable Development Goal (SDG) 13 on Climate Action within its strategic plan for the business, called Our Vision.
To date the company has introduced the following key measures:
Group-wide guidance on energy efficient site set-up and operations, as-well-as a best practice directory of energy efficient technologies, equipment and initiatives.
An internally developed Carbon Management and Action Plan (CMAP) to help sites understand their energy use throughout the development cycle and identify efficiency improvements.
Investing in energy-efficient plant, machinery and equipment, such as low energy lighting systems, master switches to reduce unnecessary out of hours consumption and increasingly efficient site welfare facilities.
Moving sites, offices and sales suites to cleaner energy; with 100% of purchased UK electricity supported by Deep Green Renewable Energy Guarantee of Origins (REGOS).
An internal carbon fee levied on each operating company to incentivise emissions reductions, with the funds used to purchase voluntary carbon offsets.
Voluntarily off-setting 110% of emissions from sites, offices and sales suites on an annual basis since 2018, making its operations 'carbon positive'
Berkeley is also focused on ensuring that the homes and developments it delivers both mitigate and adapt to climate change. This includes developing Low Carbon Transition Plans to enable homes to operate at net zero carbon by 2030 and undertaking a thermal comfort risk assessment for all new developments.
Berkeley's approach to sustainability has been recognised with a series of awards, including:
• Carbon Reduction or Offset Programme of the Year (Better Society Awards 2019);
• Sustainable Housebuilder of the Year (Housebuilder Awards 2019); and
• Future of Real Estate Awards (Estates Gazette Awards 2019).
The company also won the Queen's Award for Enterprise in Sustainable Development in 2008 and 2014.
Find out more about Berkeley Group's approach to sustainability at www.berkeleygroup.co.uk/sustainability.