Climate Action
Our goal is to play an active role in tackling the global climate emergency by creating low carbon, resilient homes.
Climate action is one of ten priorities in Our Vision 2030, our ambitious business strategy for the next decade. Read more about our goal to play an active role in tackling the global climate emergency by creating low carbon, resilient homes here.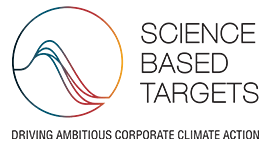 Berkeley Group's Science Based Targets to Reduce Greenhouse Gas Emissions
In December 2020, we received approval from the Science Based Targets initiative (SBTi) for its science-based targets (SBTs) to reduce greenhouse gas (GHG) emissions:
Berkeley Group commits to reduce absolute scope 1 and 2 GHG emissions 50% by FY2030 from a FY2019 base year.
Berkeley Group also commits to reduce scope 3 purchased goods and services and use of sold products GHG emissions 40% per square foot of legally completed floor area over the same timeframe.
These targets represent an ambitious step forward in our approach to tackling climate change and have been calculated to ensure that we play our part in limiting global warming to 1.5°C above pre-industrial levels.
To ensure that we achieve our targets, our focus is on the following:
Reducing gas oil, natural gas and electricity consumption across our construction sites, offices and sales suites (scope 1 and 2 target). Particular emphasis will be placed on minimising or eliminating gas oil usage through the implementation of more fuel efficient plant and its substitution with biodiesels; measures that have been trialled by Berkeley during 2019/20.
Undertaking embodied carbon assessments and working with our supply chain to reduce impact across the most prominent areas (scope 3 target).
Continuing to improve the fabric efficiency of our homes and incorporating low carbon technologies (scope 3 target). We will also look to monitor the in-use performance of our homes to help drive further improvements.
In addition to the above, we continue to procure 100% renewable electricity backed by Renewable Energy Guarantees of Origin (REGOs) for its UK construction site, office and sales suite activities. This is an action that has been in place since May 2017, along with offsetting our remaining emissions from our direct operations through verified projects to be carbon neutral, which continues on an annual basis.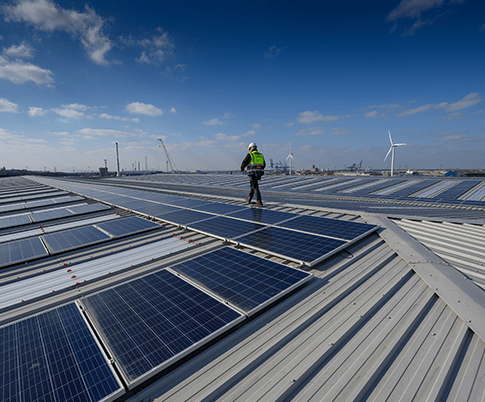 Five Action Areas
Our climate action programme includes five key action areas, which are driving progress towards our science-based targets and ensuring that our homes, places and business operations are resilient to the impacts of climate change.
Our integrated climate action programme targets the most carbon intensive activities throughout our full supply chain, identifying mitigations and adaption solutions. They chart a course to Berkeley becoming a net zero carbon business by 2040.
Low Carbon Homes

Since 2018 we have been working to reduce the in-use lifetime carbon emissions of ours homes.

We will ensure that all of our homes are enables to be low carbon by 2030 and are now using our validated science-based targets to reduce the in-use lifetime carbon emissions of our homes, focusing on the efficiency of the building fabric and appropriate low carbon technologies. We will continue to build on this work by incorporating the right low carbon technologies into our homes including heat pumps and photovoltaics. We will also showcase how advanced manufacture and the use of modern technologies can help us to meet higher targets.

We also continue to prioritise clean energy tarrifs and design well-connected, walkable neighbourhoods with local amenities, sustainable transport links and infrastructure

Climate Change Resilience

We are making our homes and places resilient to the impact of climate change. We will continue to incorporate adaptation measures in the homes we build, using our thermal comfort risk assessment tool developed in 2017 to reduce the risk of overheating during design, construction and occupation. Each new site has specific adaptations, such as ventilation systems and passive balcony shading.

In addition to the homes we build, the biodiverse landscapes that we create are also purposefully designed to be resilient to extreme weather, including flooding and drought.

We are futureproofing both our business and our sites by scenario planning and we are aligned with the Task Force on Climate-related Financial Disclosures (TCFD) requirements. By 2023 we will undertake detailed modelling of the expected impact of climate change on our operations and begin to take action to mitigate the risks.


Embodied Carbon

We recognise that the majority of our carbon impact comes from the materials and services that we use to construct the homes. Understanding and then reducing the carbon content of the materials and services we use is a priority for us.

First we minimise embodied carbon through the design of our new homes and places, and then we collaborate with our supply chain to procure lower carbon products. We've begun to set benchmarks by assessing the embodied carbon on ten of our sites, identifying high impact materials and services. By 2025 we will assess the embodied carbon on all of our sites, and set reduction targets.


Low Carbon Construction Sites

We've maintained carbon neutral business operations since 2017 and will go further, to halve emissions across our direct operations by 2030 using our verified science-based targets. We're introducing new ways of cutting emissions across our sites, such as increasing use of biodiesel in place of traditional gas oil during construction and being an early adopter of electric and hybrid machinery.

We will also demonstrate how increasing use of off-site manufacture can help us to reduce the carbon impact of the overall construction process.


Balancing Our Impacts

Our first priority is to reduce our emissions, but until we complete this transition we will continue to balance our impacts by investing in projects and partnerships that actively remove carbon from the atmosphere, or that help to produce zero carbon energy. We will maintain carbon neutral direct business operations (scopes 1 & 2) through purchasing verified carbon offsets, as well as investigating opportunities to deliver or support nature based carbon capture and renewable energy initiatives.

We are proud to be one of the five founding partners to the UK Green Building Council's Advancing Net Zero programme, which is helping to lead and co-ordinate climate action across the UK built environment sector.

Track Record
2007

Became the first UK homebuilder to publish a Climate Change Policy

2010

First carbon reduction targets set and programmes launched as part of our business strategy, Our Vision

2014

Launched our first climate change adaptation programme to make our homes and neighbourhoods more resilient to extreme weather and rising global temperatures

2018

Procured 100% renewable electricity for UK operations for the first time

2018

Achieved carbon neutral business operations for the first time, by taking action to reduce our emissions and offsetting remaining emissions via verified offsetting projects

2019

Produced our first low carbon transition plans, which model site specific design, infrastructure and technology solutions to enable our homes to achieve net zero carbon

2020

Set science-based targets and became a 1.5°C aligned company

2020

Rated 'A' by CDP for Climate Action and Transparency, the highest grade available and leading grade in our sector