A Country Estate Re-Imagined
Steuart Library
Sunningdale, SL5 0AR
£675,000 - £2,700,000
2, 3 & 4 bedroom apartments & penthouses
Bordered by 47 acres of rolling parkland
Striking Georgian-style building
Luxurious interiors evoking timeless elegance
All the homes enjoy a terrace or balcony
Parking with provision for EV charging
Steuart Library is a boutique collection of apartments and penthouses in a striking Georgian-inspired building, featuring an attractive brick façade, arched windows and colonnades, all evoking the grandeur of a traditional library.
Set in a prime position bordered by the country park, all the homes feature a private terrace or balcony, many of which offer fantastic parkland views. The interiors are a subtle nod to the rich heritage, with luxurious kitchens and antique brass finishes, but modern living is the focus here, with bright and flexible living spaces designed to suit you.
Sales & Marketing Suite and Showhome (where available) details:
Open daily 10am - 5pm
Sunningdale Park, Larch Avenue, Sunningdale, Berkshire SL5 0AR
Get in touch now to arrange a chat, book an appointment or register your interest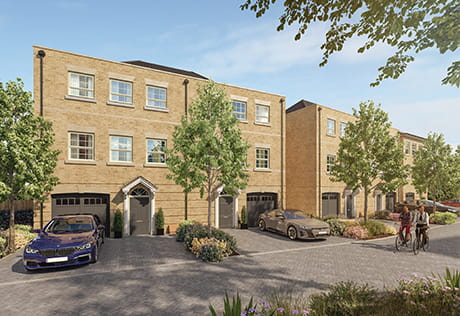 Scholars Row
£1,450,000 - £2,100,000
Scholars Row is a collection of four semi-detached houses and five detached houses positioned along Larch Avenue...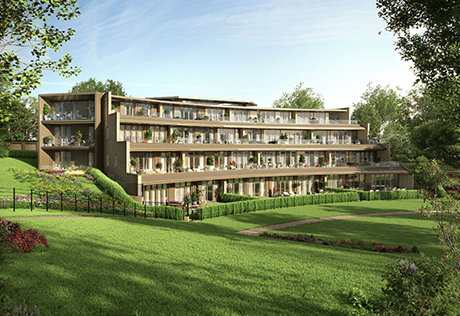 The Pavilion
£1,295,000
The Pavilion is an exclusive collection of 15 luxurious two and three bedroom apartments and penthouses with spectacular...

Find
Sunningdale Park, Larch Avenue, Sunningdale, Berkshire, SL5 0AR

Call
01628 878987
Open daily 10am - 5pm
Disclaimers
Where applicable, images, CGIs and photography are indicative only.
Site Plans / Site Maps are indicative only and subject to change [and subject to planning]. In line with our policy of continuous improvement, we reserve the right to alter the layout, building style, landscaping and specification at any time without notice.
Your attention is drawn to the fact that in rare circumstances it may not be possible to obtain the exact products or materials referred to in the specification. Berkeley Group plc reserves the right to alter, amend or update the specification, which may include changes in the colour, material and / or brand specified. In such cases, a similar alternative will be provided. Berkeley Group plc reserves the right to make these changes as required. A number of choices and options are available to personalise your home. Choices and options are subject to timeframes, availability and change.
Floorplans shown are for approximate measurements only. Exact layouts and sizes may vary. All measurements may vary within a tolerance of 5%. The dimensions are not intended to be used for carpet sizes, appliance sizes or items of furniture.
Maps are not to scale and show approximate locations only.
All distances or journey / travel times are approximate and may not be direct. Where applicable, times have been established using relevant sources (
maps.google.co.uk
/
nationalrail.co.uk
).