The Customer Experience Academy
The Customer Experience Academy looks to recruit and provide extensive training for you to join one of our professional Customer Service teams. Once you have completed your initial training at the Berkeley Customer Experience Academy you will go on to provide a world-class level of service, support and guidance to our customers from the point of purchasing their home right through to occupation and beyond.

Berkeley is the UK's leading placemaker, transforming some of the country's most challenging and complex sites into sustainable places where people of all ages and backgrounds can find a good home, and a good quality of life. Our goal is to put our customers at the heart of our decisions and provide an industry leading home buying experience.

For many of our customers, buying a new home from us is the biggest purchase they will ever make, and we aim to delight them throughout the whole journey. Our Customer Service teams are responsible for taking the customer from exchange of contracts through to legal completion and the 2 year warranty period that we offer.

Berkeley create a wide variety of developments, ranging from traditional family homes in the countryside to city apartments and vibrant mixed-use schemes. This means we deal with a wide variety of customers and our goal is deliver a tailored and individual service to cater to individual needs. Moving forward, we'll increasingly be using digitalisation and personalised communications to enhance our customers' experience

Although no previous industry experience is necessary candidates must have the right attitude/personality and be passionate about delivering an exceptional first-class customer experience.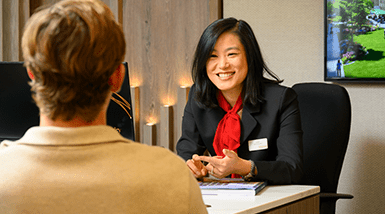 Fulfilling Careers

We have a wide range of roles and you'll receive training and mentoring to help you kick-start your chosen career.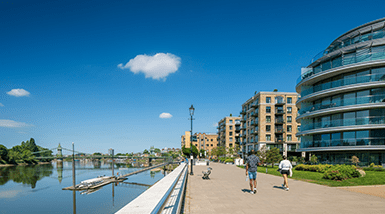 Prestigious Projects

You'll work on award-winning developments across London, Birmingham, and the South of England.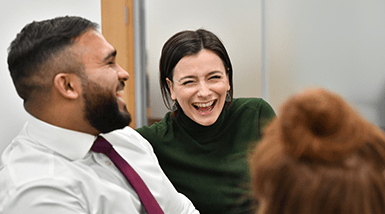 A Great Place to Work

We offer a competitive package and a positive working environment that fosters respect, support, wellbeing, safety and inclusivity.
The Scheme
On joining the Berkeley Customer Services Academy you will be provided with 7 weeks intensive training which will cover the following areas:

The Berkeley Difference

The Berkeley Vision 2030 is our plan for how we will set ourselves apart and maximise our positive impact on society, the economy and the natural world.

You will learn how we achieve industry leading NPS by putting our customers at the heart of our decisions and provide an industry-leading home buying experience.

Industry-leading Customer Experience

You will learn and be responsible for all of the resources and tools enable you to deliver a world-class customer experience including our CRM system and customer portal.

Learn how we develop strong customer relationships and ensure that every customer's needs are met, so that they are delighted with the home they purchase. A premium home; a premium experience.

The Customer Journey

Understand the journey we take with our purchasers and the key touchpoints that create our success and guide customers through their buying experience.

Learn the importance of emotional intelligence, how we personalise communication, and depend on professional, dynamic, passionate and capable people.

Exceptional Homes

Learn how we produce high quality and safe homes for all, with the aim of strengthening communities and improving people's lives.

Understand the customer experience team's role in delivering high quality homes to meet our stringent Berkeley standards. Learn about key stages of build, quality inspections, delivery and warranty of homes as well as the all-important health and safety.

Responding to Customer Needs

Berkeley Group provides homes for purchasers from all around the world. Learn how we adapt our communication and use a variety channels to serve our customers and tailor our service to their needs.

Learn how our systems and expertise enable our customer experience teams to manage and resolve all manner of situations, acting with integrity and using initiative to respond to their needs.
The Academy training will combine 'classroom' based learning with onsite practical work experience to give you the best possible start to your career with Berkeley.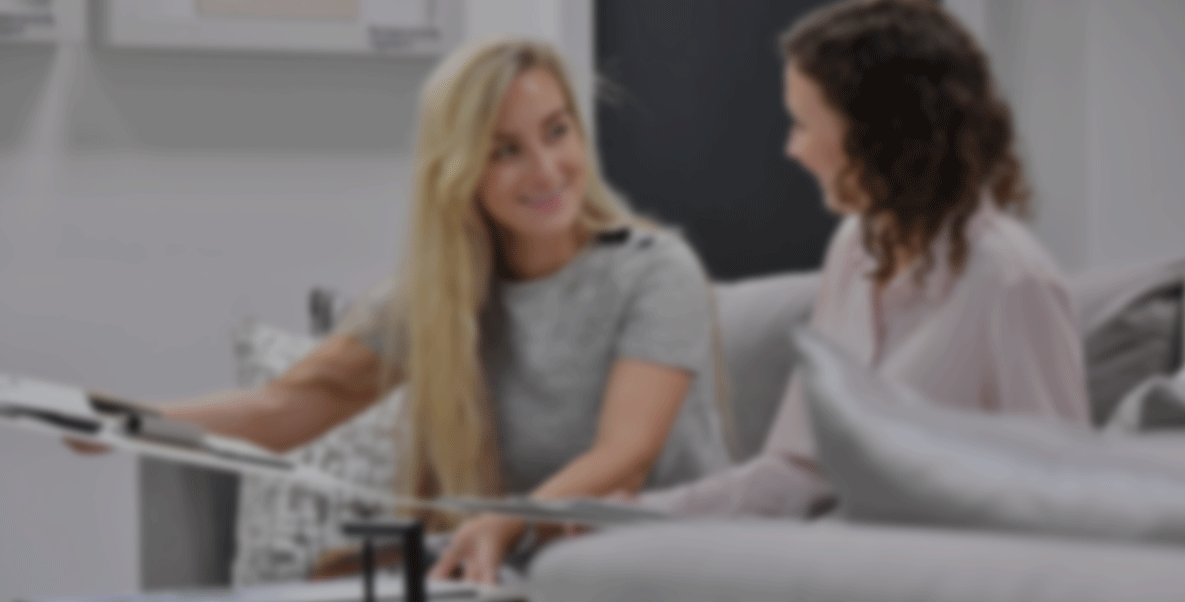 Nina Moallin (Quality Compliance Manager)
I successfully applied for the Customer Service Academy in 2015 and after 2 months of training, joined Berkeley St Edward as a Customer Service Manager. Throughout my time in the Academy, we were exposed to all aspects of the business with sessions from various departments, which gave me a great head start. We were also given the opportunity to go on work experience and that allowed me to put theory into practise, which suited my learning style and prepared me for eventually managing my first development. Throughout the years, Berkeley Group has given me the opportunity to develop new skills and progress within the business and I look forward to what the future holds.
Miriam Sowa (Senior Customer Service Manager)
I joined the Customer Service Academy in 2017 which provided me with exposure into the Construction industry and has aided me in enhancing my customer service skills, ensuring I am always delivering World Class Customer Service whilst gaining an insight into a new business. When finishing the academy it allowed me to gain enough understanding and confidence to go into my role as an Assistant Customer Service Manager, allowing me to start my journey within the Berkeley Group having a clear career path in front of me. Over 4 years later, I am still in awe when we build our homes, the quality they are finished to and that we build communities that evolve knowing that we are the best in the industry.
Fiona Ridley (Customer Service Department Manager) 
I joined the Berkeley Group in 2015 as a Customer Service Manager after successfully completing the Customer Service Academy. Within 18 months I took a more senior role and now manage the Customer Service and Relations department for my region. The Customer Service Academy helped me develop the skills and knowledge required to deliver world class customer service for our purchasers and understand the business need. Working for the Berkeley Group is rewarding, exciting and a real challenge. I am proud to work for an organisation whose ethos and values are focused on delivering the best quality homes and exceptional customer service.
Emily Wilkes (Customer Service Manager)
I started my journey with Berkeley in 2017 by joining the Customer Service Academy which provided me with invaluable training and gave me a rounded experience/overview of the company and all the different regions and roles. The Academy made the transition from training to becoming a Customer Service Manager extremely smooth, helped me to excel at providing exceptional customer service and also embrace the challenges that come with the role. It makes me proud to work for a company with such an outstanding reputation within construction and that also looks after and encourages those who work for them. I have loved the four and a half years I have been working for the Berkeley Group and look forward to many years to come.

How to Apply
FAQ
Visit our FAQ page to see frequently asked questions relating to the Customer Experience Academy.

Contact Us