Sunningdale councillors joined Berkeley and Audley Group in October to celebrate a historic country park being reconnected to the community for the first time in centuries.
The 47-acre Grade II Listed historic parkland was previously inaccessible to the public, but has been opened up as part of Berkeley's forthcoming neighbourhood, Sunningdale Park.
Sunningdale Park will include 190 mixed-tenure homes, alongside more than 100 apartments for over 55s from retirement community provider Audley Group.
A copper beech tree was planted to commemorate the milestone event. Berkeley will plant 200 new trees across the site, as well as adding plants to the woodland areas, and aiming to increase overall biodiversity on the site by more than 250%.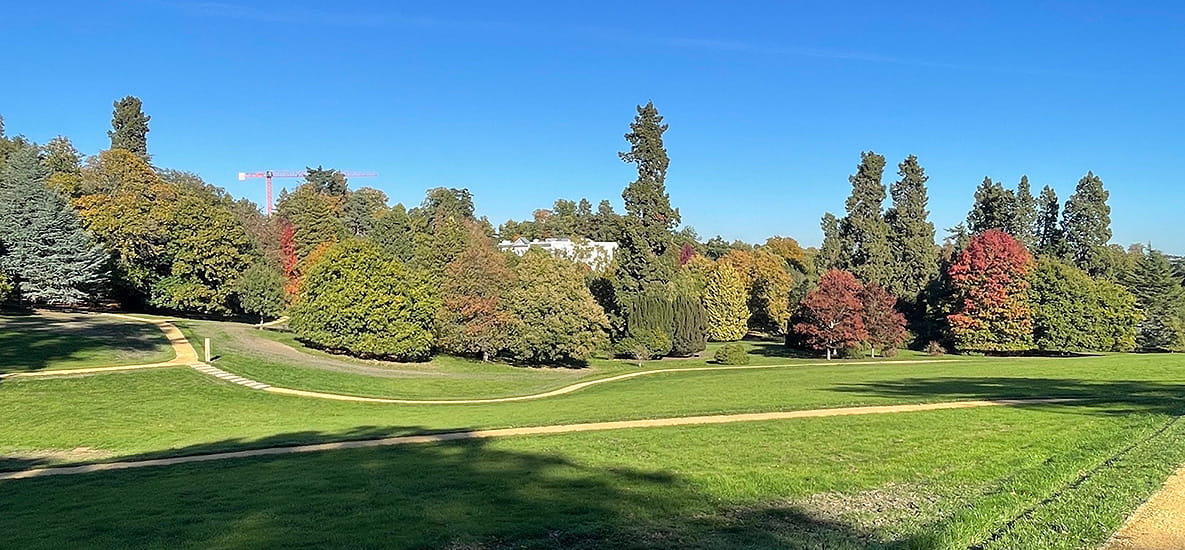 47-acres of historic parkland are now open for the public to explore
Caroline McHardy, Berkeley Land and Development Director said: "As well as creating a substantial collection of new homes, we have invested heavily in the restoration of the parkland for both residents and the local community to enjoy. The landscaping will not only improve local biodiversity but will also strengthen natural habitats for wildlife to flourish. We hope the gardens will become a much-loved destination within the Sunningdale community."
John Nettleton, Group Land Director, Audley Group, said: "Sunningdale Park and Northcote House are steeped in history. Amongst other notable occasions, it is famed as the location of the 1973 Sunningdale Agreement which established power-sharing arrangements in Northern Ireland. Since taking possession we have worked hard to restore the mansion and grounds, while giving it a new purpose. Audley Sunningdale Park will provide much needed properties for older people with facilities on site to help people live better for longer. One of our priorities at Audley Group is to ensure that all our villages are additive to the local wider community, and we are proud that we have been able to open up a large part of the grounds for the enjoyment of others."