In this abridged extract from 'Regenerating Cities', a new book edited by Waheed Nazir and Richard Cowell, Berkeley Group Chairman Tony Pidgley CBE explains the values and beliefs that underpin good placemaking.
"The debate around homebuilding can get very technical and cold. It revolves around targets, policies, regulations and planning jargon, which many people don't trust or believe in.
Terms like 'affordable housing', 'placemaking' and 'regeneration' are thrown around and often don't mean much. There's a lot of talk and not many people really follow through. So I want to talk about what matters to me.
Good development is all about people. It's about making life better, creating beautiful homes and putting the wellbeing of the whole community at the heart of every plan. It's about creating places people will love as their own and care for long after we've all gone. Good architecture is important but at the end of the day it all comes down to people's quality of life - how they see it rather than us developers or politicians. I've always believed that common sense and decency are free.
But even the best regulations and policies can't make everyone build like this. It has to be something you properly believe in and it comes down to your values. If you respect people, you will listen to them. If you're decent you will make plans to improve their lives. If you have integrity, you will do the right thing over and over again, and you will earn people's trust. None of this is complicated but it amazes me that time and time again this just doesn't happen.
Good placemaking is always about trust and collaboration. It's just not possible without strong council leadership and a commitment to really engage with local people. Now that doesn't mean we have to agree on every detail. There have been plenty of disagreements over the years. These huge regeneration projects are very demanding. It can last many decades, so there are bound to be problems - politics, the economy and all of the other things life throws up. But when you have a trusting partnership to fall back on, you can always get through. It's about mucking in and getting the job done.
Building a partnership like this is never simple and it's always different from one place to the next. It has to start with a good long look at the local community and lots of conversations. You have to go out of your way to find and listen to people. Then you have to take a blank sheet of paper and start to shape a shared vision that gets to the heart of it and delivers the changes people care about.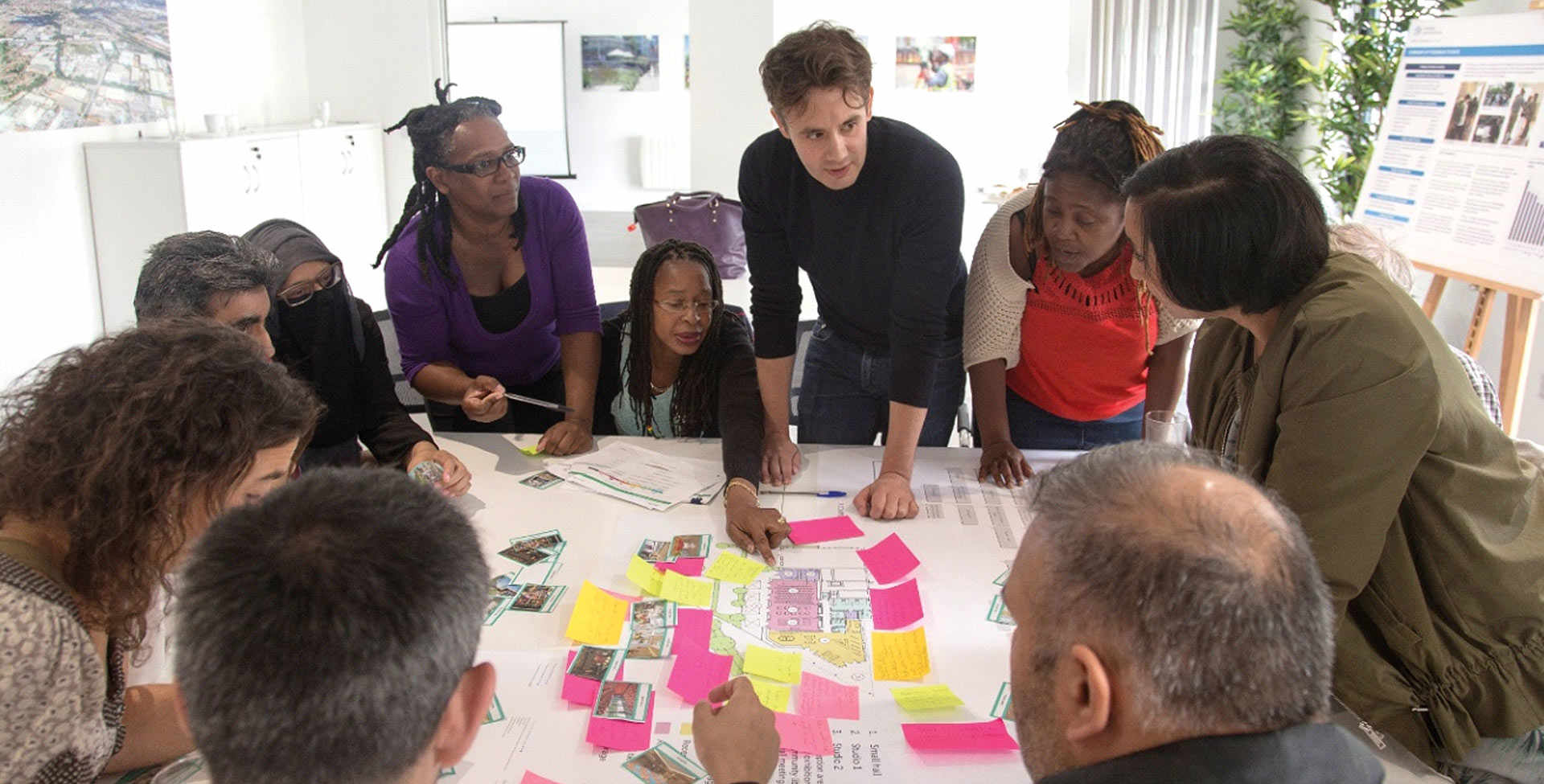 Community workshop, Grand Union, Brent
But not everyone works like this. Some sites just use fixed ideas and standard designs to save some money. There will be consultations of course, but the process is mostly just for show. In the end, places built like this lack the warmth and welcome of a real community.
Woodberry Down, Hackney
What frustrates me most about the placemaking debate is that people talk too much about physical changes and not enough about the social side. I always approach it the other way round. People come first, everything else follows. Our partnership at Woodberry Down shows why this matters.
Ten years ago we started to work with Woodberry Down Community Organisation, Hackney Council and Genesis Housing to transform this run down estate. There was already a masterplan in place and a consultation process had run its course. But Berkeley was new to the estate, the people didn't know us, and they were worried what might happen. So we started by getting to know them.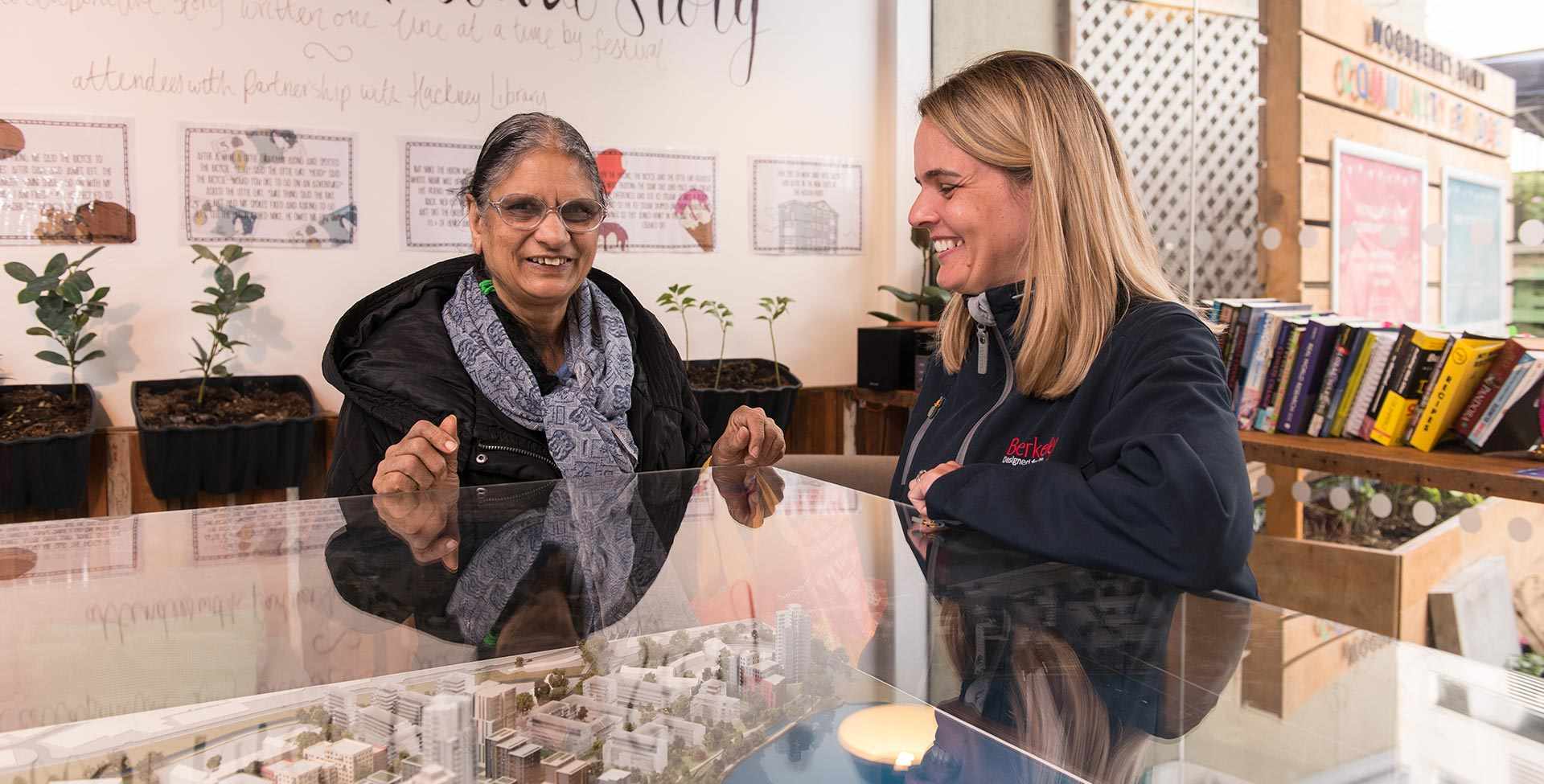 Woodberry Down, Hackney
We walked the streets, held meetings, open days and exhibitions. We visited people's homes and had more cups of tea than I could count. We built mock-up flats people could walk around, see for themselves and make suggestions on how to make them better. Hundreds of residents came along and it made a real difference. They could see we were listening and we started to earn their trust.
We quickly learned how passionately people felt about the reservoirs next to the estate. We restored the banks and created a bridge link and boardwalk so everyone could enjoy the water's edge for the first time in decades. Later we changed the masterplan so the reservoirs became the centrepiece of the new Woodberry Down. This led to our partnership with the London Wildlife Trust and the creation of the Woodberry Wetlands, a beautiful 27-acre nature reserve, open to everyone all year round.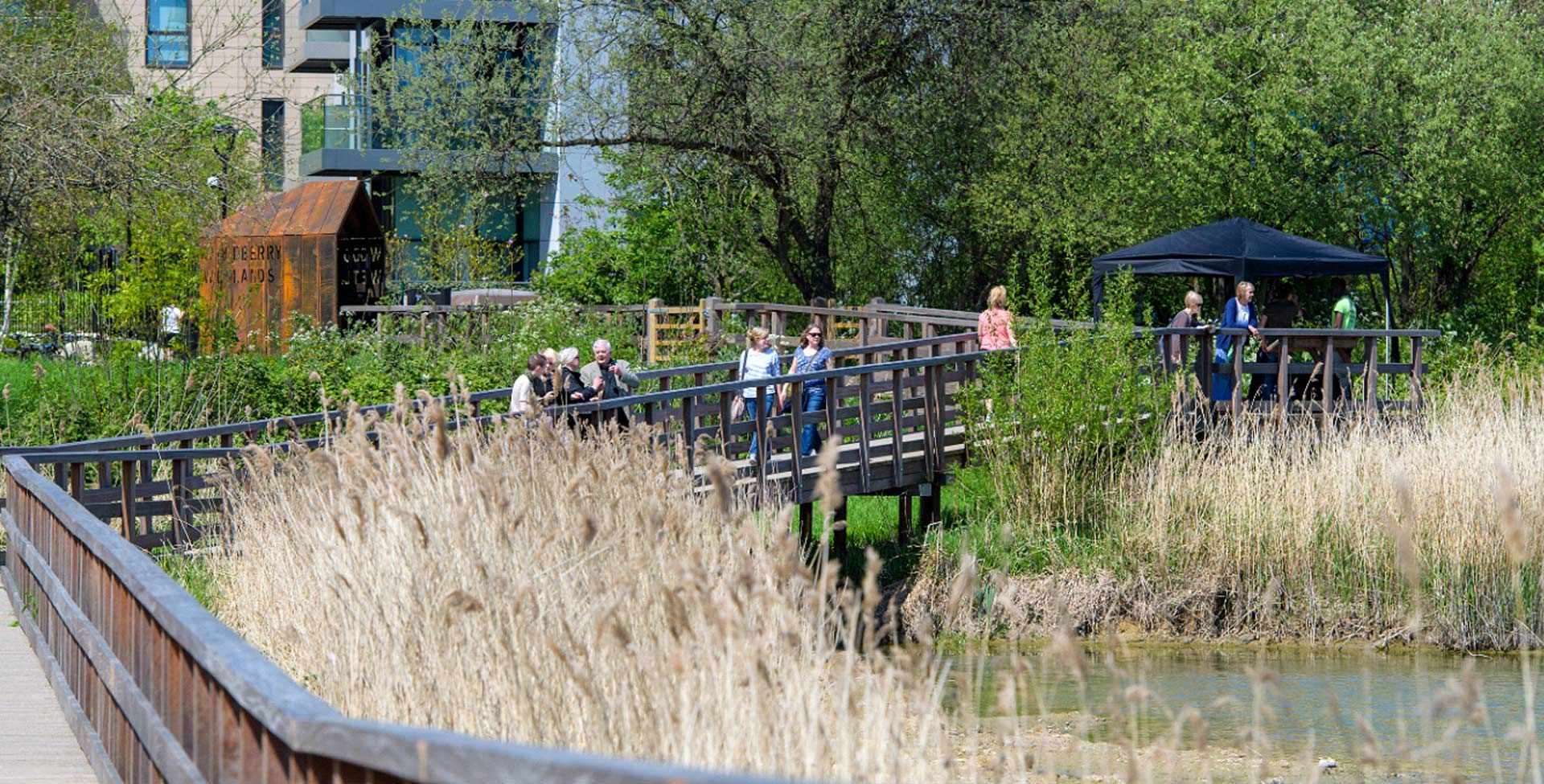 Woodberry Wetlands, Woodberry Down, Hackney
These ideas didn't come from an architect's studio. They took shape gradually, through hundreds of conversations with hundreds of different people. They came from the ground up and that's why local people love them.
It was such a success that we established a Residents' Design Committee. This gives advice on everything from masterplan principles to where you plug in your kettle and make a cuppa. We provided architectural training and funded a design adviser to help people learn about the industry and make informed choices.
At the end of the day, we just treated people with respect. The committee's feedback shaped many features of the development and we went on to build many affordable homes with separate kitchens rather than open plan. We listened to what the residents told us they wanted. There's still more to do but people are on side and the community is getting stronger. But we never take that for granted.

Woodberry Down, Hackney
Royal Arsenal, Woolwich
The Royal Arsenal site in Woolwich was a completely different kind of challenge. When I first went there in the 1990s it was derelict, cut-off and contaminated. There were no people and it was a complete wasteland. Across the road, Woolwich town centre was suffering high unemployment and all of the social problems that come with it. I remember walking around the area and thinking that this would take a lot of vision to transform.
Twenty years later, Royal Arsenal has become a beautiful riverside neighbourhood and has helped Woolwich get back on its feet. I am really proud of what has happened here. It is now a safe and welcoming home, with jobs and opportunities for local people. Again, it all comes back to partnership. This time with the Royal Borough of Greenwich, the GLA and the local community. We have faced hundreds of challenges along the way but we've all mucked in together to get this fantastic new place built.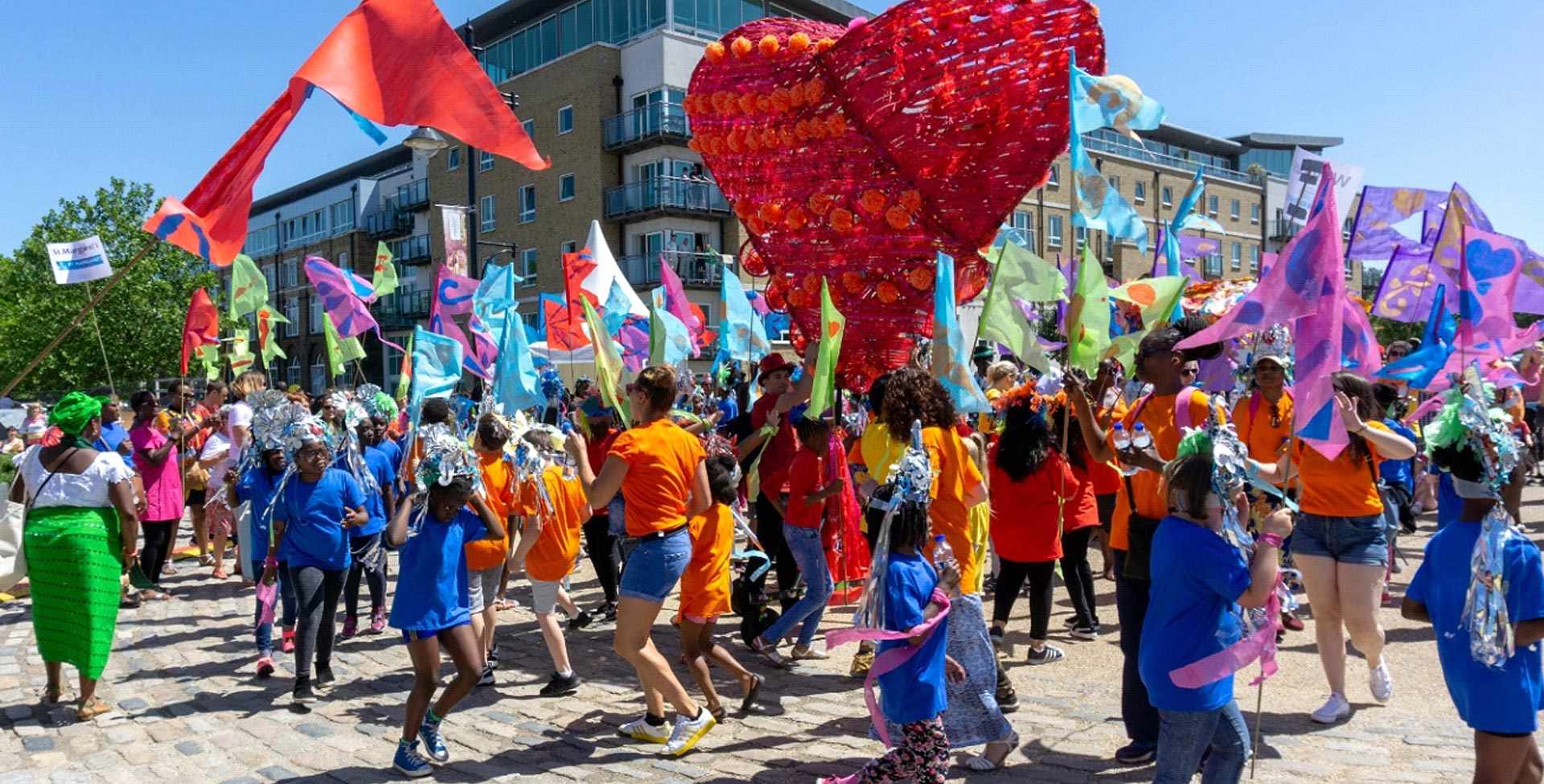 The Woolwich Festival, Royal Arsenal Riverside, Woolwich
We started by restoring the heritage buildings and opening up the site with new public spaces. We brought down the security fences, created the first new homes and re-connected the site with the community around it. People started to come in and have a look around. We worked hard to give them the facilities they had asked for. Gradually we opened up pubs, cafés, shops, offices, a medical centre, pharmacy, the Academy Performing Arts, a brewery and a crèche.
Working closely with the council, we managed to persuade Marks & Spencer to open here, something no one thought was possible in the early days. We helped two local people grow their catering business from their kitchen, to a market stall and then into a beautiful restaurant. We helped another local creative start-up grow to take over a 140 sq m office.
Our partnership really showed its strength when the Crossrail route was being finalised. The Royal Arsenal station was not part of the plan and Woolwich was about to miss an incredible opportunity. So Chris Roberts, then Greenwich Council leader, asked me to go with him to the Department for Transport to change their minds. We made our case, with Berkeley committing £23m to the programme and taking responsibility for building the station box. We got it. Woolwich would be connected to the rest of London, and beyond.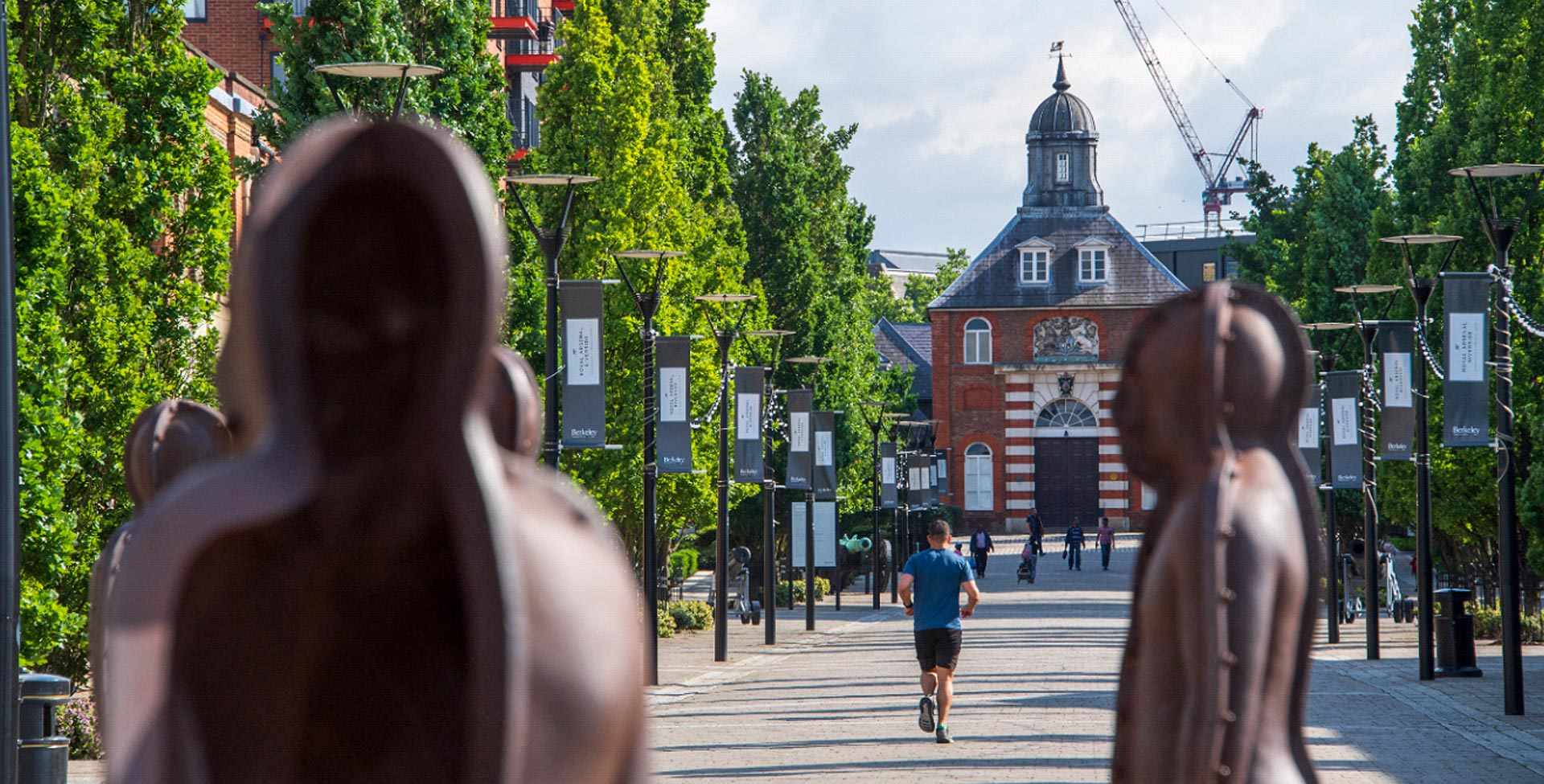 Royal Arsenal Riverside, Woolwich
We worked with the South East London Chamber of Commerce to run business forums and networking events that create links between Woolwich traders. We also took the decision to base our own permanent divisional office at Royal Arsenal. This means we're a developer, investor, commercial tenant and major local employer. We know the local community inside-out, we talk to everyone, and we know what really matters to local people.
Those who remember the old Woolwich of the 1990s will understand how far it has come. Many factors contributed to this success but at the heart of it all is a partnership based on trust and a shared vision.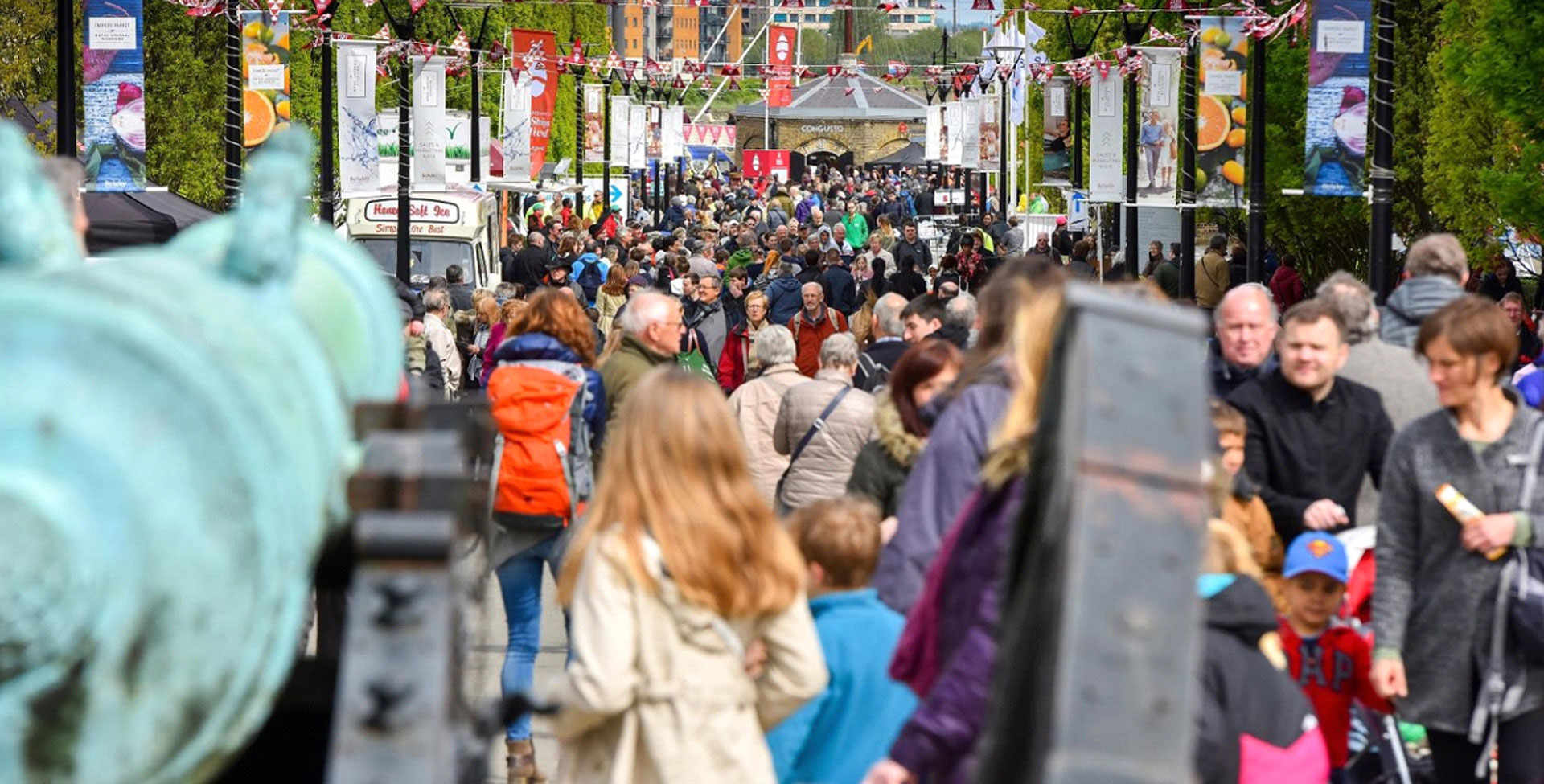 Royal Arsenal Riverside, Woolwich
Infrastructure and transformation
When you look at places which have really transformed and grown over the last 30 years or so, it often starts with new infrastructure. It's not always the most glamorous or profitable part of the process, but laying these critical foundations is essential. In London the success of Canary Wharf, King's Cross, Stratford, Woolwich and Nine Elms are all driven by major investment in transport, and the other amenities and spaces that make these places work.
The same is true outside London. High Speed 2 is a key driver for the incredible transformation happening right now across Birmingham, and towns like Slough and Reading are making great progress thanks to the imminent arrival of Crossrail 1. It will be many years before we really appreciate the enormous benefits these bold transport projects are bringing to the people and communities all along their routes.
At a human level, these major infrastructure projects help to give more people a good home and new opportunities in their day-to-day lives. At a strategic level, they create the right conditions for enduring growth and regeneration. They breed confidence and encourage all the partners involved to raise their aspirations and think about how a place could really improve and change for the better.

Imperial Wharf Station, Fulham
Over the years, Berkeley has contributed to many strategic infrastructure projects including new Tube links, bypasses, bridges and even piers. In every case I ask myself two simple questions. Will this make life better for the local community, and will it enable new growth and homes
If the answers to both is a clear 'yes', then it's a sound long message-term investment. Take our Kidbrooke Village development in Greenwich for example. As the community grew we worked with the council and the rail authorities to increase capacity at Kidbrooke station through a temporary expansion scheme. Next, we will deliver a permanent overhaul that will integrate a bright new station within a buzzing new village centre. By embedding new infrastructure within a mix of new amenities, shops and public space we can really drive change and create a much better place for the whole community.
Despite all these success stories, I worry that infrastructure is still not the top investment priority it should be. We have certainly moved in the right direction in recent years, but the housing crisis demands a bolder approach and I'd like to see more spending power passed down to devolved authorities and local councils. That's where you find the passion, vision and local knowledge you need to make things happen.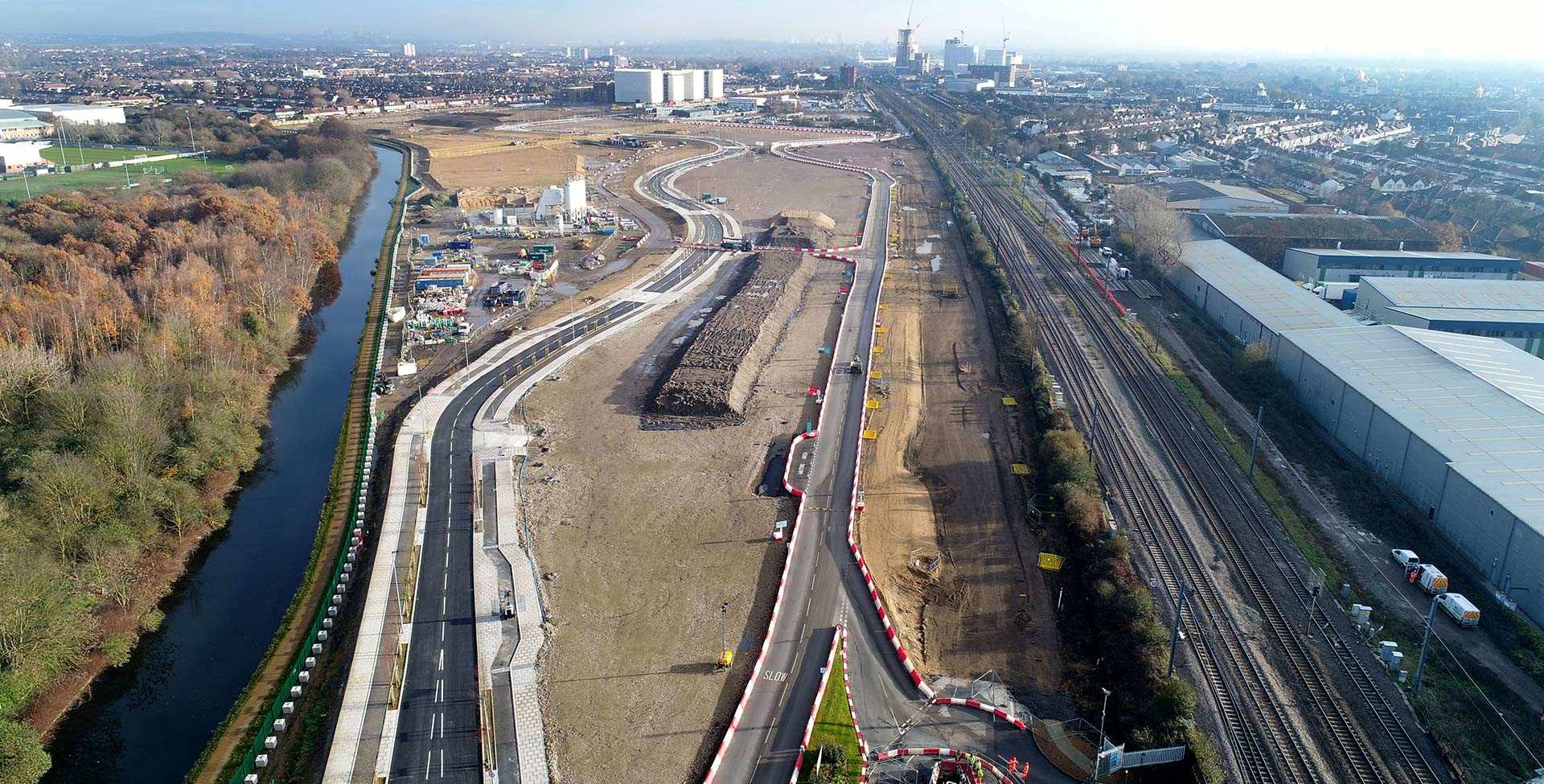 Construction at Southall Waterside, Ealing
Kidbrooke Village, Greenwich
If you are going to transform an area and build a community, a long-term approach is essential. One of the most compelling examples of this is Kidbrooke Village in Greenwich where we have taken a notorious council estate and transformed it.
By the end of the 1990s, the Ferrier Estate community was beset by crime, unemployment and entrenched social problems. Royal Mail refused to deliver here and with a Ferrier postcode on your CV it was harder to find work. The estate was dark, enclosed and in severe disrepair.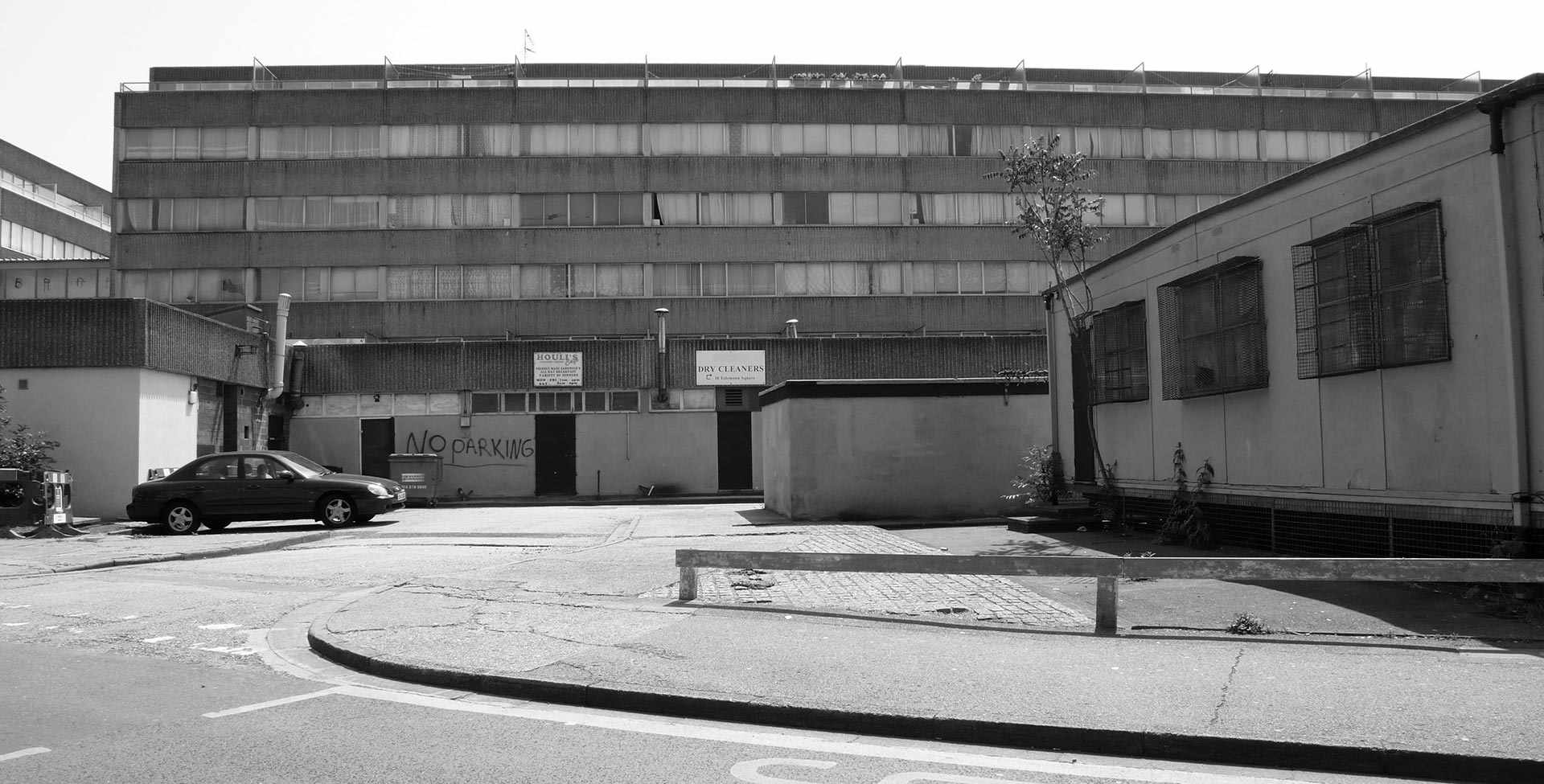 The Ferrier Estate
Today, it is a thriving community, with more than 1,600 new homes built so far, a village centre, a skills training centre and 86 acres of stunning parks and wetlands. People of all ages and backgrounds enjoy fêtes, festivals, clubs, markets, volunteering days and old-fashioned get-togethers.
But to achieve all this, the first crucial task was to earn the community's trust. Many Ferrier residents didn't believe the estate could become an open landscape with amenities and shops. They didn't know our team and they didn't believe we would build good quality homes for their families and neighbours.
So we met them face to face, and listened to their concerns. They told us they wanted pitched roofs on their new homes, so we changed the design. They felt a proposed ball court was too close to their homes, so we moved it.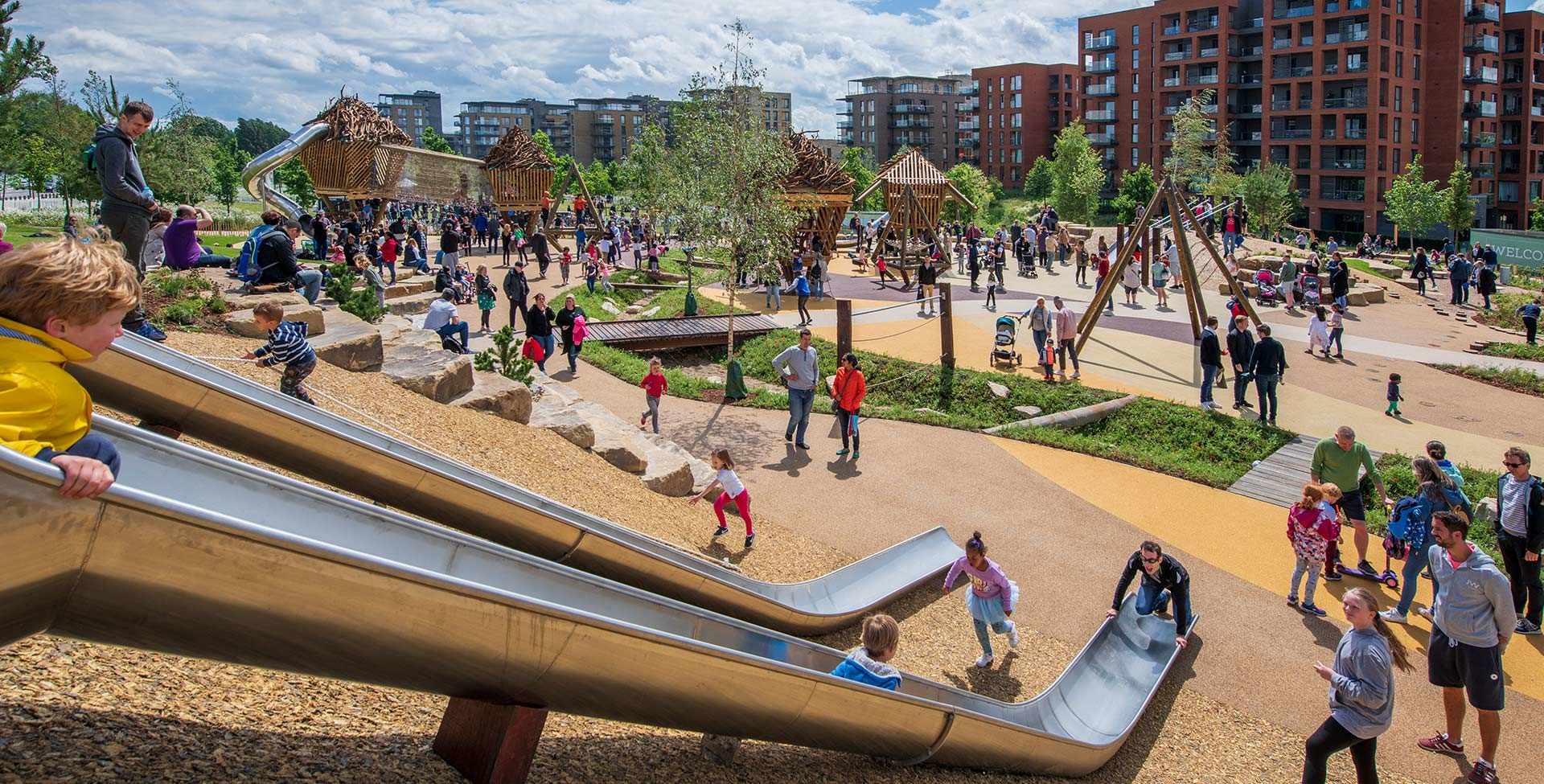 Kite Park, Kidbrooke Village, Greenwich
While building the first phase, we invited them in to inspect our work and we went beyond the specification, improving finishes, adding outdoor taps and designing bespoke storage spaces for bins, pushchairs and bikes. Local people could see the care and attention going into their homes and we earned their respect.
When the credit crunch hit there was a fresh crisis of confidence and residents feared the work would stop. It caused real anxiety and distress. So, with the support of the community and council, we accelerated the affordable home-building programme, rehoused Ferrier residents ahead of schedule and demolished what was left of the old estate.
When the credit crunch hit there was a fresh crisis of confidence and residents feared the work would stop... So, with the support of the community and council, we accelerated the affordable home-building programme and rehoused Ferrier residents ahead of schedule
We brought forward investment in vital social infrastructure, building a temporary village centre with a Sainsbury's, doctors' surgery, dentist, café and local store. And we put our heart and soul into the landscape, creating a beautiful natural setting for everyone to enjoy. The contrast with the old Ferrier Estate could not have been clearer and the local community embraced the change.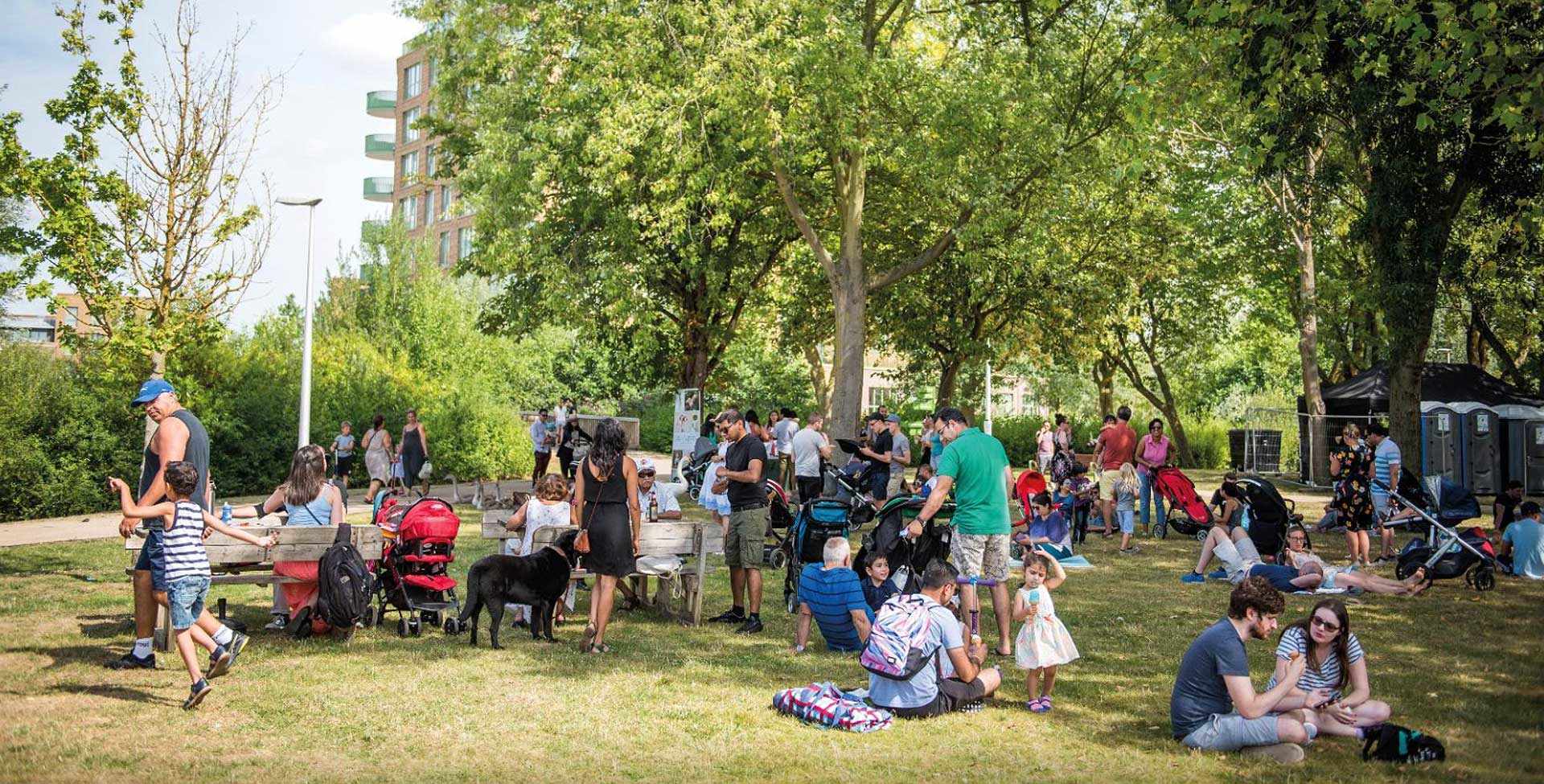 Kidbrooke Village, Greenwich
All this has had a huge impact on many residents' lives. One local mum told us that her boys started crying with excitement when they saw their own garden, and that they started to sleep through the night for the first time. The eldest boy went on to train with us and has his own home in the village. His mum is a member of the Residents' Association.
Our core team, who are based in the village, are well known to the community and many have been there from the start. They are involved in everyday life; solving problems and looking for ways to make things better. They recently installed a swan crossing on Tudway Road after residents reported a near miss.
Some exceptional public spaces, homes and amenities have been created at Kidbrooke Village, but that doesn't explain why this community has thrived. The real lesson is that we need to focus on people, not plans, and approach every small decision with their wellbeing in mind."
Regenerating Cities' is available to purchase online and an abridged version of the chapter was also published in Estate's Gazette and can be read here.