Abbey Barn Park
High Wycombe, HP10 9QQ
Prices not released
A new community nestled in a tranquil countryside setting
1 & 2 bedroom apartments and 1 & 3 bedroom coach houses coming soon
Surrounded by woodlands and a 34-acre country park
A short distance to High Wycombe town centre and station
London Marylebone accessible in just 26 minutes*
Outstanding education with a range of excellent schools nearby
Set in a glorious countryside setting bordered by ancient woodlands, Abbey Barn Park is a growing new community offering a unique lifestyle on the outskirts of the historic market town of High Wycombe.

It's a place where you can start the day with a peaceful morning stroll, where children can play freely, and where you can step out your front door and enjoy a superb 34-acre country park. With woodland walks, a fitness trail, a wellness garden, play areas, allotments and a community orchard, there is something for everyone to enjoy.

All this with the convenience of an attractive town centre with excellent shopping and leisure facilities, great connections to London and beyond, and a choice of outstanding schools on your doorstep - including the new Abbey View primary school located within walking distance.

*Timing is approximate
Sales & Marketing Suite and Showhome (where available) details:
Open daily 10am - 5pm (until 7pm on Thursdays)
Abbey Barn Lane, Buckinghamshire HP10 9QQ
Get in touch now to arrange a chat, book an appointment or register your interest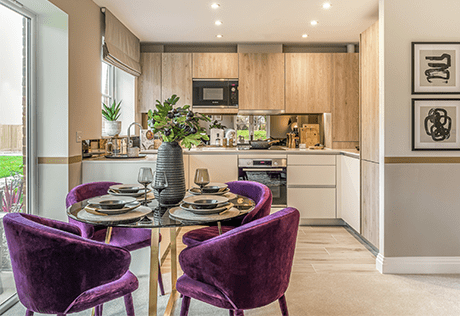 Apartments Coming Soon
We will soon be releasing a collection of 1 and 2 bedroom apartments as well as 1 and 3 bedroom coach houses. These homes will be located at the heart of Abbey Barn Park, overlooking The Ride and mature woodland.
Register Your Interest
What's Happening at Abbey Barn Park
Festive Fun at Abbey Barn Park with The Blend Choir and Wycombe Food Hub
December 21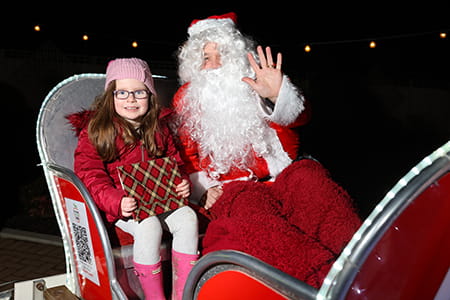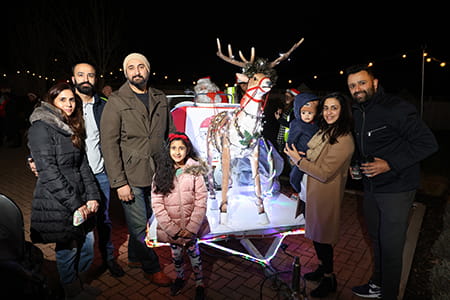 Residents' Halloween Competitions 
October 2021
Thank you to all residents who entered our Halloween competitions. Congratulations to 25 Aspen Road for winning best pumpkin and to 1 Heatherdeane Road for winning best decorated front porch.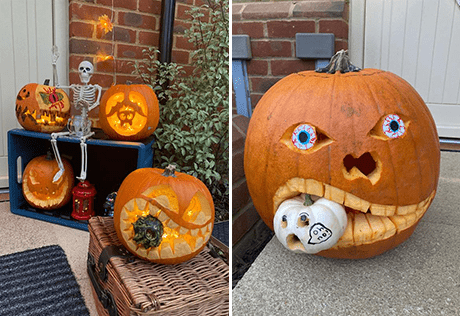 High Wycombe Creates Perfect Home for First Time Buyers
Duncan and Alyssa cannot wait to move into their new home at Abbey Barn Park, having made the decision to purchase their first home together rather than continue renting.
Duncan explains, "When we walked round the show home, we were so impressed by the quality of the fixtures and fittings that Berkeley include in their properties. We are so thrilled to have the added bonus of the country park, with its open green space and are really looking forward to enjoying the walking trails that The Ride provides".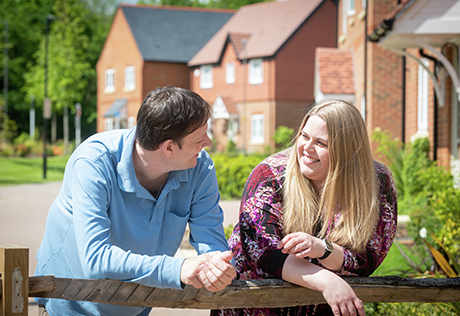 New Bus Service Launches at Abbey Barn Park
A new bus service has begun at Abbey Barn Park, better connecting the development to the surrounding areas.
Route 34, which is run by Carousel Buses, runs on weekdays between High Wycombe Bus Station (at the Eden Centre) and High Wycombe Coachway (just off junction 4 of the M40). The bus will stop hourly at Abbey Barn Park.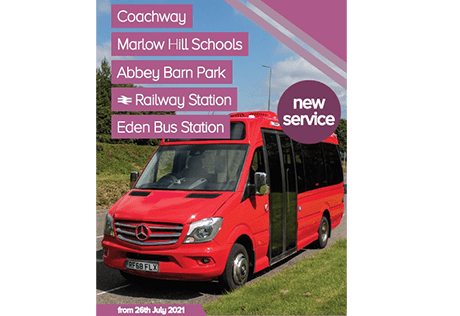 Introducing Abbey Barn Park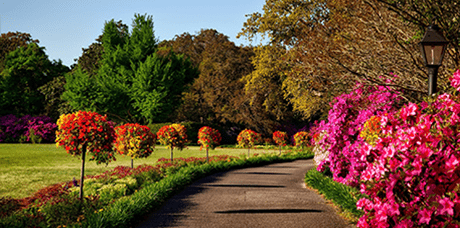 What Makes High Wycombe Special?
High Wycombe, Buckinghamshire's second largest town and one time 'Chair and Furniture Capital of England', is located in the heart of the Chilterns - an Area of Outstanding Natural Beauty (AONB) - with many attractive villages, walks and cycle rides on its doorstep.
Dining
Whether you're hungry for Sunday lunch in a country pub or a quick bite on your way to the cinema, you'll be spoilt for choice when deciding where to eat.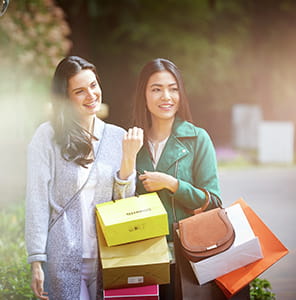 Shopping
Discover fashion favourites at the bustling Eden Centre just a 7 minute drive away.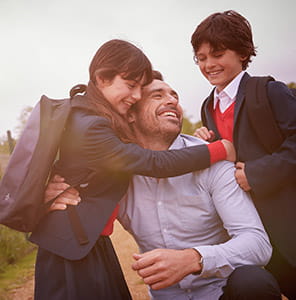 Education
From Nursery right through to University, excellent education facilities are right on your doorstep.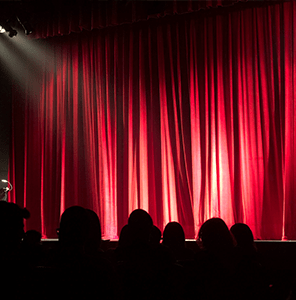 Culture
The nearby Wycombe Swan Theatre is a thriving entertainment venue with a full calendar of events featuring live music, comedy, plays and musicals.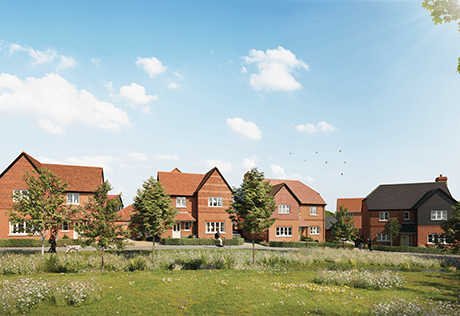 Evergreen Walk
Prices not released
Evergreen Walk is a new collection of contemporary houses standing proudly at the heart of Abbey Barn Park.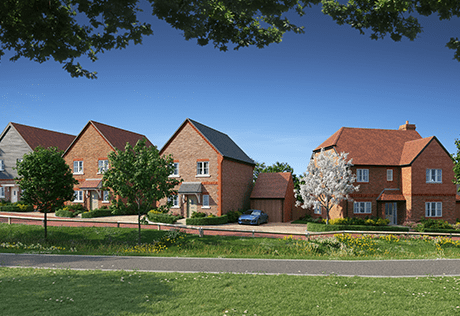 Meadow Vale
Prices not released
Welcome to Meadow Vale, a collection of 2, 3, 4 and 5 bedroom houses all beautifully crafted to complement...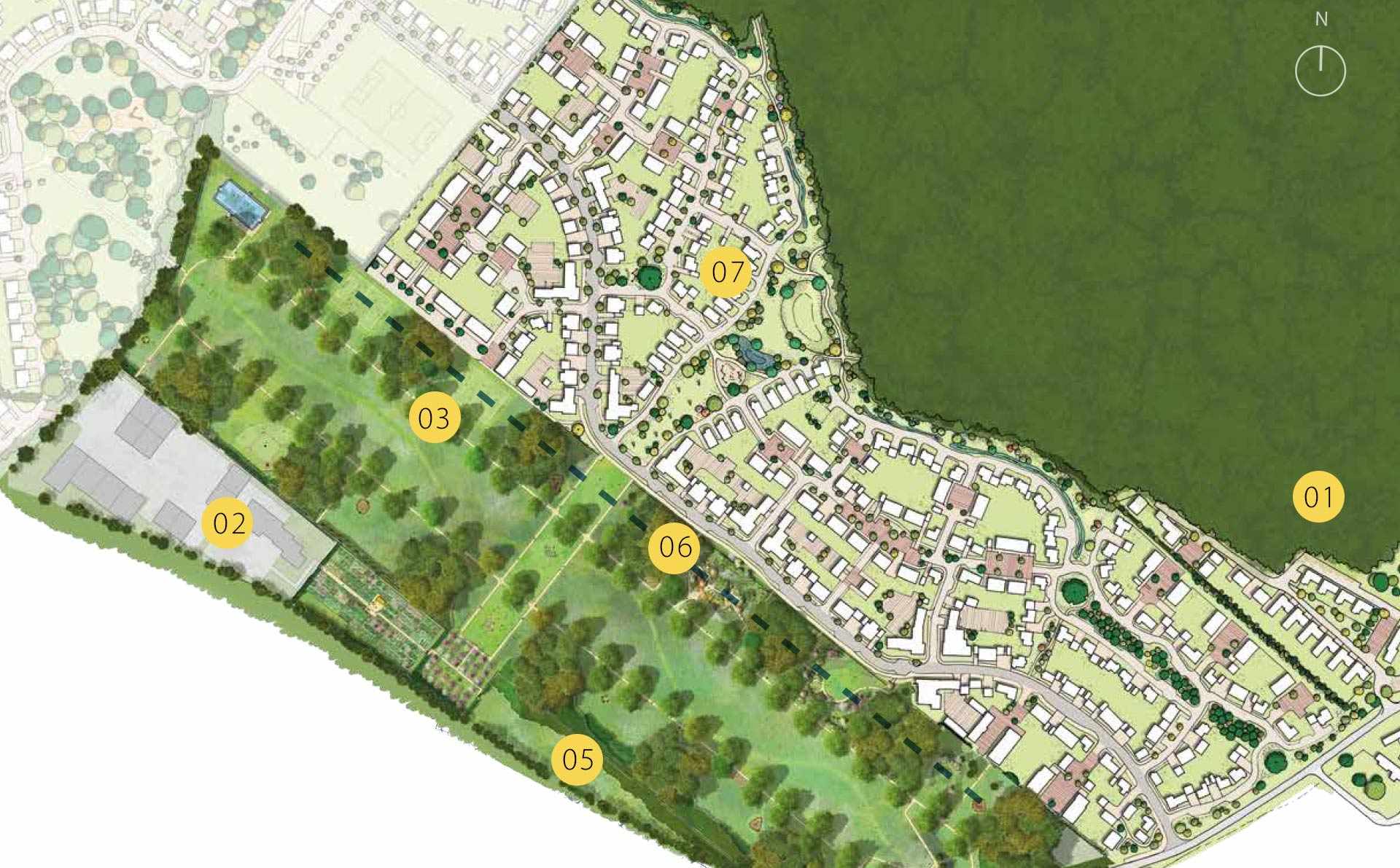 1. Deangarden Wood
Borders Abbey Barn Park, featuring a woodland trail running through and footpaths connecting up to the local area.
2. The Chiltern Rangers
A local organisation of volunteers that works with communities to provide practical habitat management in the Chilterns area.
They look after the Deangarden Woodand will have a new home at Abbey Barn Park.
3. Fitness Trail
1.5km circular loop through the avenue of lime trees for running and walking.
It also features easy-to-use outdoor exercise equipment, positioned at regular intervals along the trail.
4. Ecology Area
Native trees and shrubs grow amid rough grassland to create a flourishing natural habitat and attract a rich diversity of wildlife.
5. The Sett
Children's play area inspired by a badger sett with tunnels, dens, slide and climbing logs.
A labyrinth path network will connect it all together in a fun and imaginative way.

Find
Abbey Barn Lane, Buckinghamshire, HP10 9QQ

Call
01494 690144
Open daily 10am - 5pm (until 7pm on Thursdays)