The Berkeley Sales Academy
Berkeley Group are pleased to announce the launch of the Berkeley Sales Academy.
Berkeley Group are the country's leading place-maker, operating principally in London, Birmingham and the South East. We are a proud UK business specialising in the creation of beautiful, successful, and sustainable places where communities thrive and people of all ages and backgrounds enjoy a great quality of life.
We are currently selling new homes on over 50 developments throughout London and SE England through its main luxury brands; St George, Berkeley Homes, St James, St William, St Edward and St Joseph. Berkeley is a premium brand and widely recognised for excellent quality, design and service.
Through the Sales Academy, we seeking to recruit and train a select number of people to become Sales Consultants within the business. We welcome applications from other sectors where candidates are able to demonstrate the required skills and passion to deliver a first-class sales experience. Successful candidates from other sectors have historically come from any of the following industries:
High-end retail sales
Hospitality
Upper brand car sales
High-end airline industry
Technology sales
Recruitment
Mortgage brokering / financial product sales
Upon joining the Berkeley Sales Academy, you will undertake 9 weeks of intensive training to equip you with the knowledge and tools required for success with our business.
As a Sales Consultant you will take the lead in helping customer to identify and purchase their new Berkeley home. We must ensure customers receive exemplary service throughout the process. Specifically, you will undertake the following:
Drive and manage the sales process and negotiations with a wide variety of customers
Implement Berkeley Group's continuous drive to deliver excellent customer service by managing the customer journey and consistently exceeding customer expectations
Dealing with a varied customer base in a friendly, polite and professional manner
Working 5 out of 7 days (weekends included)
To be successful you will need to demonstrate the following skills:
Strong customer facing and presentation skills in person and via virtual viewings
Commercial acumen
Strong lateral thinking
High attention to detail
Target driven with good negotiating skills
Resilient and adaptable
Able to work in a team and on own initiative
Unlock Your Potential
You will undertake an intensive nine-week training programme designed to upskill talented people from outside the built environment sector across industries such as travel and tourism, hospitality, and retail. You will be introduced to our working culture, values, policies, and purpose, and then go on to mix theory-based learning with practical experience to give you the best possible start to a sales career at Berkeley.
Fulfilling Careers

We seek candidates with a wide range of career experience, offering training and mentoring to help kick-start your career within new home sales.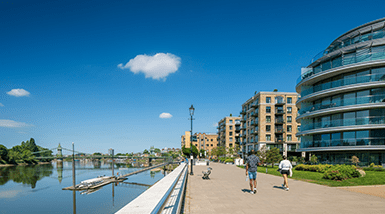 Prestigious Projects

You'll work on award-winning developments across London, Birmingham, and the South of England.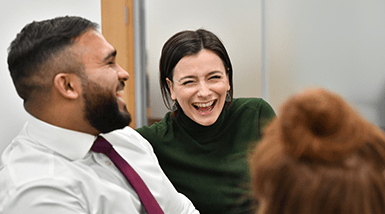 A Great Place to Work

We offer a competitive package and a positive working environment that fosters respect, support, wellbeing, safety and inclusivity.
The Scheme
On joining the Berkeley Sales Academy you will be provided with 9 weeks intensive training which will cover the following areas:

The Berkeley Difference

The Berkeley Vision 2030 is our plan for how we will set ourselves apart and maximise our positive impact on society, the economy and the natural world.

You will learn how we achieve industry leading NPS by putting our customers at the heart of our decisions and provide an industry-leading home buying experience.

Industry-leading Customer Experience

You will learn and be responsible for all of the resources and tools enable you to deliver a world-class customer experience including our CRM system and customer portal.

Learn how we develop strong customer relationships and ensure that every customer's needs are met, so that they are delighted with the home they purchase. A premium home; a premium experience.

The Customer Journey

Understand the journey we take with our purchasers and the key touchpoints that create our success and guide customers through their buying experience.

Learn the importance of emotional intelligence, how we personalise communication, and depend on professional, dynamic, passionate and capable people.

Exceptional Homes

Learn how we produce high quality and safe homes for all, with the aim of strengthening communities and improving people's lives.

Understand the customer experience team's role in delivering high quality homes to meet our stringent Berkeley standards. Learn about key stages of build, quality inspections, delivery and warranty of homes as well as the all-important health and safety.

Responding to Customer Needs

Berkeley Group provides homes for purchasers from all around the world. Learn how we adapt our communication and use a variety channels to serve our customers and tailor our service to their needs.

Learn how our systems and expertise enable our customer experience teams to manage and resolve all manner of situations, acting with integrity and using initiative to respond to their needs.
The Academy training will combine 'classroom' based learning with onsite practical work experience to give you the best possible start to your career with Berkeley. Upon completion of training, you will join Berkeley in a fulltime permanent role
Testimonials
View the testimonials below to see what some of our past candidates have gained from the Berkeley Sales Academy.

How to Apply
Applications are currently closed.
FAQ
Visit our FAQ page to see frequently asked questions relating to the Sales Academy.

Contact Us