Save Energy and Create a Greener Future
Our homes are energy efficient thanks to the use of high-quality insulation materials, good quality double glazing, energy saving appliances, low energy boilers and improved air tightness. With energy prices set to rise still further, there has never been a better time to buy new.

50% Less on Water Bills
With our state of the art aerated bathroom & kitchen fittings. [1]

EPC B Rated Homes [5]
Low energy rating in comparison to traditional properties. [2]

Electric Charging Points
We provide infrastructure for electric charging points so you charge in the future with ease. [4]

Save 43% on Heating
Highly insulated homes and argon filled double glazed windows keep the heat in. [1]

65% More Energy Efficient
With high energy efficient appliances and low energy lighting. [3]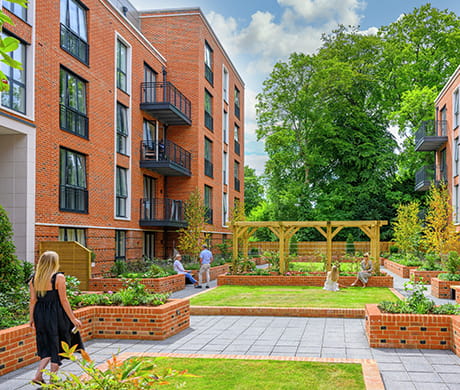 Highly Energy Efficient Homes
We are able to provide new highly energy efficient homes to save money on utility bills via:
Air tight homes with high performing insulation reducing the thermal heat losses through the fabric
Renewable energy from photo voltaic panels
Energy saving appliances and LED lighting
High efficiency gas boilers with modern radiators
Water usage is limited to 105 litres per person per day which is 20 litres less than building regulations
Whole house ventilation systems
Low Carbon Homes
We are helping to tackle the global climate emergency by creating low carbon, resilient homes. Since 2018, we have been working to understand how our developments can transition to low carbon technologies by 2030.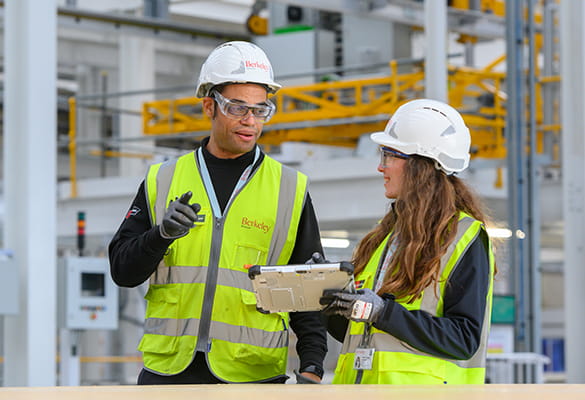 Sustainable Living at Knights Quarter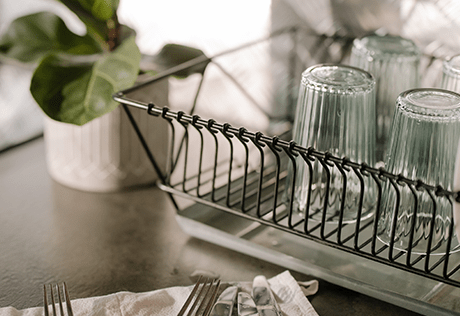 Greener, More Economical Homes
At Knights Quarter we have incorporated a range of features that make it easier for residents to live a sustainable lifestyle, from energy saving light fittings and A-rated kitchen appliances to recycling bins and high levels of thermal insulation.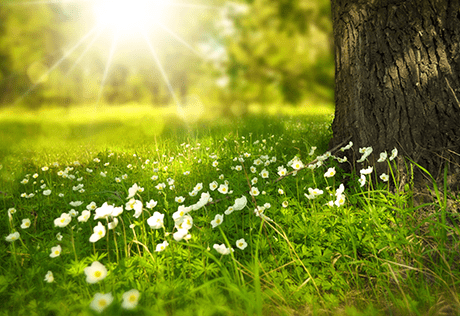 Creating Space for Nature
We recognise the importance of enhancing biodiversity at our developments. At Knights Quarter, a private landscaped garden will be created exclusively for residents. This will feature new planting to create a tranquil green environment, with a mix of species to enhance biodiversity.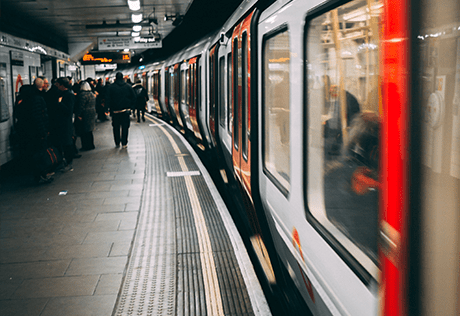 Sustainable Travel
Knights Quarter is in an extremely well-connected location, so there is little need for car use locally. Winchester rail station is close to the development, with great rail links, various bus routes also leave from the station. There is also a secure cycle storage at the development for even more travel options.
Disclaimers
[1] Savills.
[2] GOV.UK.
[3] Briary Energy.
[4] On selected plots.
[5] Selected plots. Speak to our sales team to find out more.
Where applicable, images, CGIs and photography are indicative only.
Site Plans / Site Maps are indicative only and subject to change [and subject to planning]. In line with our policy of continuous improvement, we reserve the right to alter the layout, building style, landscaping and specification at any time without notice.
Your attention is drawn to the fact that in rare circumstances it may not be possible to obtain the exact products or materials referred to in the specification. Berkeley Group plc reserves the right to alter, amend or update the specification, which may include changes in the colour, material and / or brand specified. In such cases, a similar alternative will be provided. Berkeley Group plc reserves the right to make these changes as required. A number of choices and options are available to personalise your home. Choices and options are subject to timeframes, availability and change.
Floorplans shown are for approximate measurements only. Exact layouts and sizes may vary. All measurements may vary within a tolerance of 5%. The dimensions are not intended to be used for carpet sizes, appliance sizes or items of furniture.
Maps are not to scale and show approximate locations only.
All distances or journey / travel times are approximate and may not be direct. Where applicable, times have been established using relevant sources (
maps.google.co.uk
/
nationalrail.co.uk
).