10 Steps to Buying a New Build House
Choosing and buying a new home is one of the most important decisions of our lives. From settling on your ideal location to finding that perfect property and the thrill of moving day, it's an exciting process, but it can also be a little daunting. To help simplify things, we've set out the process step by step so you can see the journey and the major milestones on your way to a home from the Berkeley Group.

Buying your home with Berkeley Group is a little different, and we're here to take you through every step of the process as you choose your new home.
Decide if You're Ready to Buy a House
This is an important step to complete before launching into the rest of the process. Whether you're looking to expand into a more comfortable family home or are thinking about buying your first city apartment, it's essential to make sure you're ready.
This includes everything from having an idea of how much you can afford, as well as having the time and commitment available to go through the house buying process, which can take several months.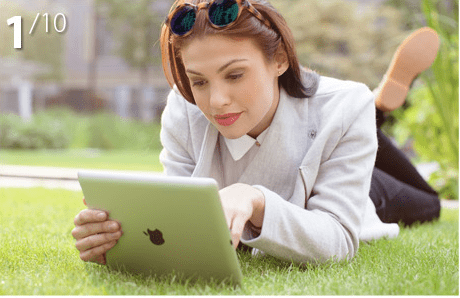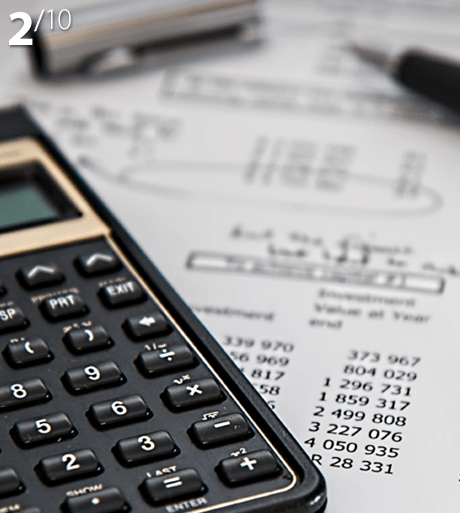 Set Your Budget
Deciding on your budget is essential so you know what properties are available to you - it's always heartbreaking if you fall in love with a house you can't afford! As with any property purchase, unless you have the total sum in cash, you'll need some funds to pay for a deposit and the ability to get a mortgage for the rest. You'll also need a reservation fee to secure your chosen home (more details on this in step 5).
A big part of deciding on your budget is knowing the size of the mortgage you're able to get. You should do plenty of research with a number of different providers beforehand so you know roughly what you're able to afford, including making sure there are no issues with your credit score. Make use of our Mortgage Payment Calculator to get a quick idea of how much you might be able to afford.
A mortgage broker or financial advisor (IFA) can be a help here as they'll check many providers to find you the best rate.
Choose Your Location
You'll likely already know where you want to be moving to, but it's good to research as much as possible into the specific areas you're interested in. Get an idea of the different towns or city boroughs that you like and what amenities they have such as public transport, the nearest shopping and entertainment, or schools if you have children.
If you like a location but aren't very familiar with it, arrange a visit or two to get a feel for the atmosphere and local businesses so you can get a better idea if it could be right for you. You can also speak to our Sales Consultants, they will have a lot of information about amenities, transport links, green space and leisure, entertainment and schools in the area.
We choose our development locations very carefully with thorough research of the local area and what it offers future homeowners.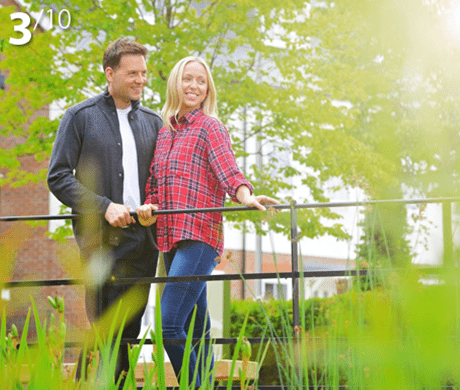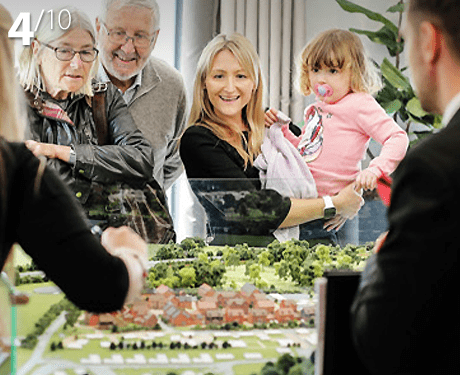 Pick Your Dream Home
The most exciting part of the journey (so far) has arrived; choosing your new home in your perfect location. This part of the process is about making sure a property meets your requirements, whether that's the number of bedrooms or space for entertaining or a stunning view.
Arrange viewings to the Showhome or the Sales and Marketing Suite of your chosen development, so you can experience what the development will be like. In some cases the development may still be in the construction phase, so a visit will give you a good feel for the specification and sizes. You may also be able to choose your fixtures and fittings such as bathrooms and kitchens, as well as any other finishing touches available so you can already start making it your home.
Reserve Your Home
Once you've chosen your ideal development and your perfect home, it's time to complete a reservation agreement. This includes a reservation fee to secure your home, the amount will vary depending on the size and price of your chosen home.
At this point you should also appoint an independent professional legal advisor to represent your interests during the rest of the process and deal with all the legal formalities. Once you've appointed your solicitor you can bring them up to speed with the set reservation period, which is normally up to 21 days depending on the stage of construction. At the end of this period you will proceed to exchange, so it is an important consideration if you are selling your current property.
You should also let your solicitor know if you're selling your current house so they can sort out the title deeds, which can take up to three weeks to get hold of.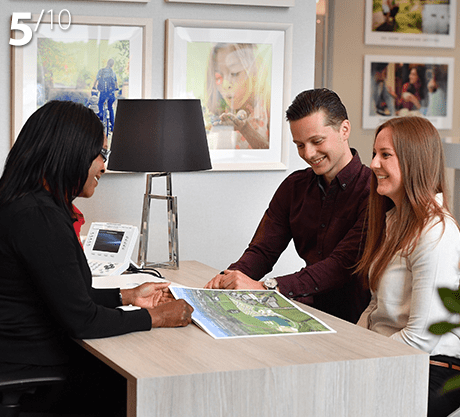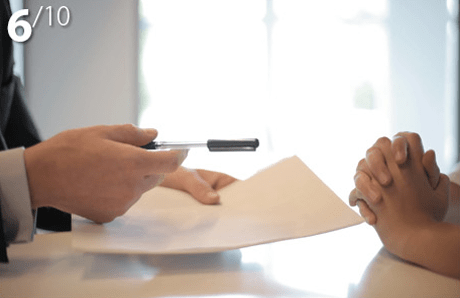 Arrange Your Mortgage
Now that your home is reserved, you'll need to apply for your mortgage (unless you're paying cash). Hopefully you'll already have made some progress towards choosing a provider, and you're ready to apply at this point.
Once you've received your mortgage offer, you'll need to sign it and return it to your lender, as well as let your legal advisor know you've accepted.
Exchange Contracts
Exchanging contracts is a big milestone in any property purchase, this means the purchase process is legally binding and the next step is moving in! There are a few important things you'll need to do at this stage of the process:
You'll need to agree with your Sales Consultant how you'll be paying the deposit (this will normally be 10% of the purchase price) as well as how you'll be paying the rest of the balance on completion (e.g. through your mortgage).
At this point, the buyer and the seller are legally bound by the terms of the contract. Once the exchange is complete and everything is signed, you'll be introduced to your Customer Relations Team, who will be your dedicated point of contact from here until everything is completed. This is also when, along with your legal advisor, you'll establish a completion timeframe, usually based on the stage of construction of the property. This is when you will be moving in!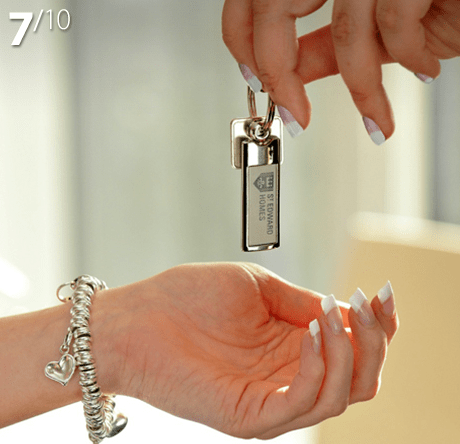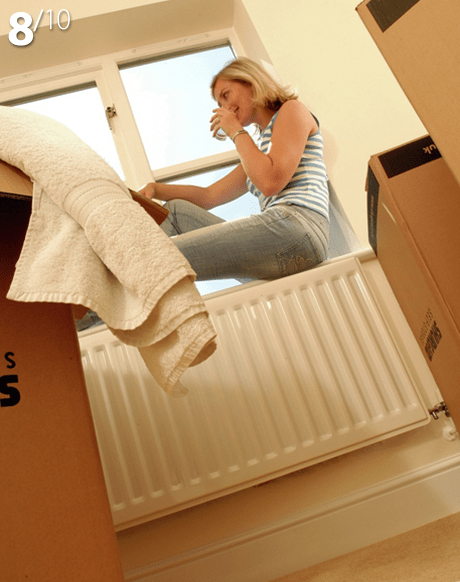 Getting Ready to Move
Apart from a few final checks, the legal side of the process is done and your new home is ready for you - now comes the business of moving. This can be a stressful thing to organise, but there's also the satisfaction of taking stock of your belongings and the fun of arranging the rooms in your new home and deciding where everything will go.
You could hire a van yourself to make the move, but be ready for it to take a lot of time and effort! Hiring a removals company can be a better option, especially if you're moving an entire house worth of furniture and belongings. Scout out some reputable removal companies and secure some quotes before deciding on who to go with. Find out exactly what the quote includes i.e. packing boxes, whether the removal crew will pack/unpack them, insurance etc.
You might also need to arrange storage facilities for temporarily housing items or if you don't want to move everything into your new house. If you want to have a clear-out during the packing process (always a good idea!) it might also be worthwhile to hire a skip.
You can start your search for a removals company or other moving services with a couple of useful sites:
Final Preparations
Part of moving home is telling a whole range of companies and people about your change of address, from your bank to your internet provider. You should start this process as soon as the contracts are signed and you know when you'll be moving in, especially when it comes to utilities such as electricity, water, and broadband. Also make sure to inform the Royal Mail to forward any post still going to your old address.
For the actual move, sort out the final arrangements with your removals firm, including parking for unloading at your new home. Feel free to talk to your development team to make sure parking space for removals lorries will be available on moving day.
Remember to cancel any regular deliveries like newspapers or milk, and arrange for utilities and appliances to be disconnected as needed. You should also make arrangements for transporting any pets, and prepare your new home to introduce them safely.
The day before moving, clean your old house and empty and defrost fridges and freezers, and remove any fixtures and fittings that are coming with you when you move. It's also a good idea to think about accessing essentials during the move, such as clothing, toiletries, and food by packing a separate overnight bag.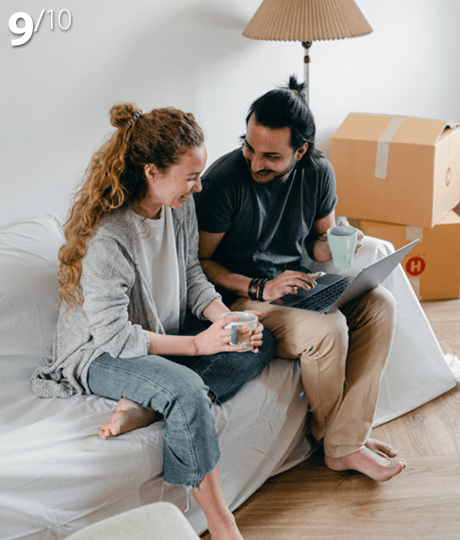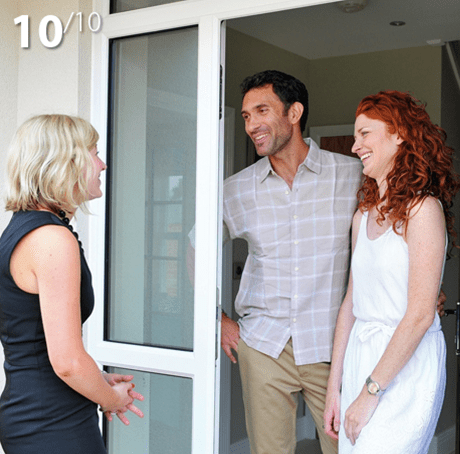 Moving Into Your New Home
Congratulations! The big day has arrived and it's time to move into your new home!
By this point you should have confirmed with your Customer Relations Team when your new home will accessible - typically this will be in the afternoon of the completion day when funds have cleared.
Check with your Customer Services Team that the deeds have been exchanged and the purchase balance has been paid so all the legal formalities have completed.
On moving day, remember to turn everything off when you're leaving your old house, including the central heating and the water, and note down meter readings.
When you arrive, you'll meet with the Customer Service Team to pick up the keys to your new Berkeley Group home. They will show you around your home, demonstrate how appliances work, and you'll be able to start moving in and making the home your own.