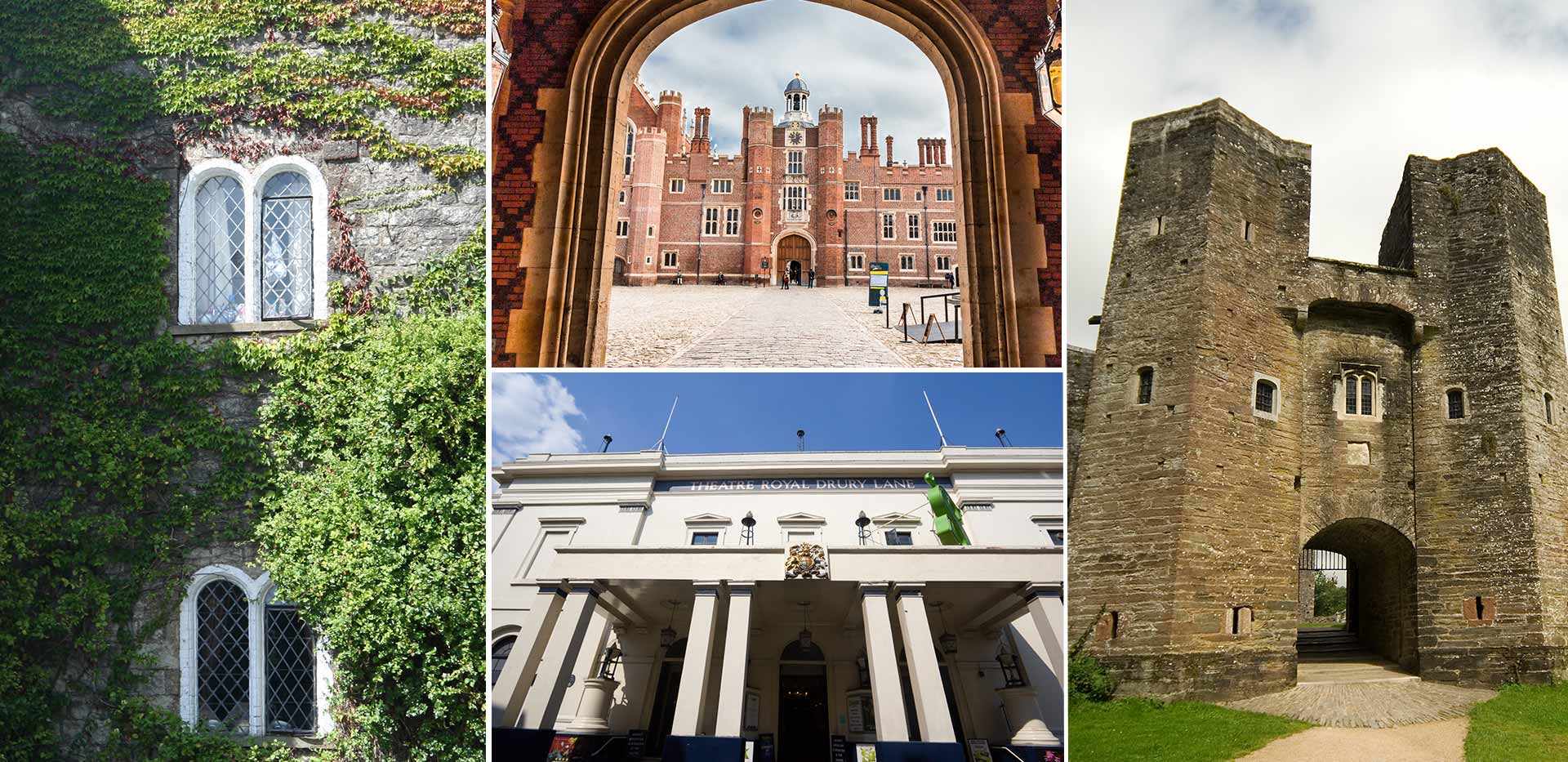 Where to Go to Celebrate Halloween This Year
---
In Britain we have a rich history when it comes to stories of turmoil, so it should be no surprise that there are many places to visit across the country if you are looking to hear of ghost hauntings and paranormal activity.
With Halloween just around the corner, we've rounded up some of Britain's favourite haunted locations and spooky spots to get you in the spirit...
This 16th century palace situated in greater London has had its fair share of 'horrible history'. There have been many alleged sightings of phantoms here, including two of Henry the VIII's wives - Jane Seymour and Catherine Howard. Reports have suggested that Catherine is one of the most vocal spirits, sentenced to death by her husband she has been heard calling for mercy in the court's gallery. The palace doesn't only play host to royal ghosts though, it is also reported that Sybil Penn or the "Grey Lady" - a known employee of four Tudor monarchs, has been seen in several of Hampton Court's 1,000 rooms.
The palace is available to visit daily all year round apart from over the Christmas period.
Berry Pomeroy
Situated in South Devon, Berry Pomeroy was erected in the late 15th century and is known as one of Britain's most haunted castles. The castle has been marvelled at for its picturesque appearance, however the residents don't like to be disturbed. When entering the castle, you may hear a cry for help, this is the blue lady of Berry Pomeroy who is known for trying to lure travellers to her tower. Supernatural experiences are also often discovered in the dungeons with Margaret Pomeroy, who was imprisoned here for life by her sister - the story goes that Margaret's sister imprisoned her because she was so jealous of her beauty.
Known as one of Britain's most beautiful castles, Berry Pomeroy provides the perfect mixture of fright and delight this Halloween.
Village of Pluckley
Known as Britain's most haunted village, Pluckley is situated in Kent, with paranormal activity being reported on every corner. The village is home to a host of different spirits who are all famous for different reasons. Visitors may also want to check out Frith Corner or now more accurately named "Fright Corner" in which an 18th century highwayman stalks the area, appearing to people as a shadowy figure on regular occasions.
The Guinness Book of Records have named Pluckley as Britain's most haunted area and a notably prime location to visit over Halloween.
Theatre Royal
Known to be one of the most haunted theatres in the world, the Theatre Royal is situated in Covent Garden and is known for regular occurrences of paranormal activity. The most common ghost thespians have reported witnessing backstage the 'man in grey', an 18th century nobleman whose remains were discovered in the theatre in 1848. Not to be upstaged, the theatre is also home to a number of celebrity ghosts with sightings of actor Charles Macklin and clown Joseph Grimaldi. Many actors believe that the sightings of the ghosts bring good luck to performances.
The theatre is a very popular location throughout the year and Halloween is no exception, therefore tickets will be required to enter the theatre on the 31st October.
Find out more about Berkeley Group and our properties by visiting the homepage here.