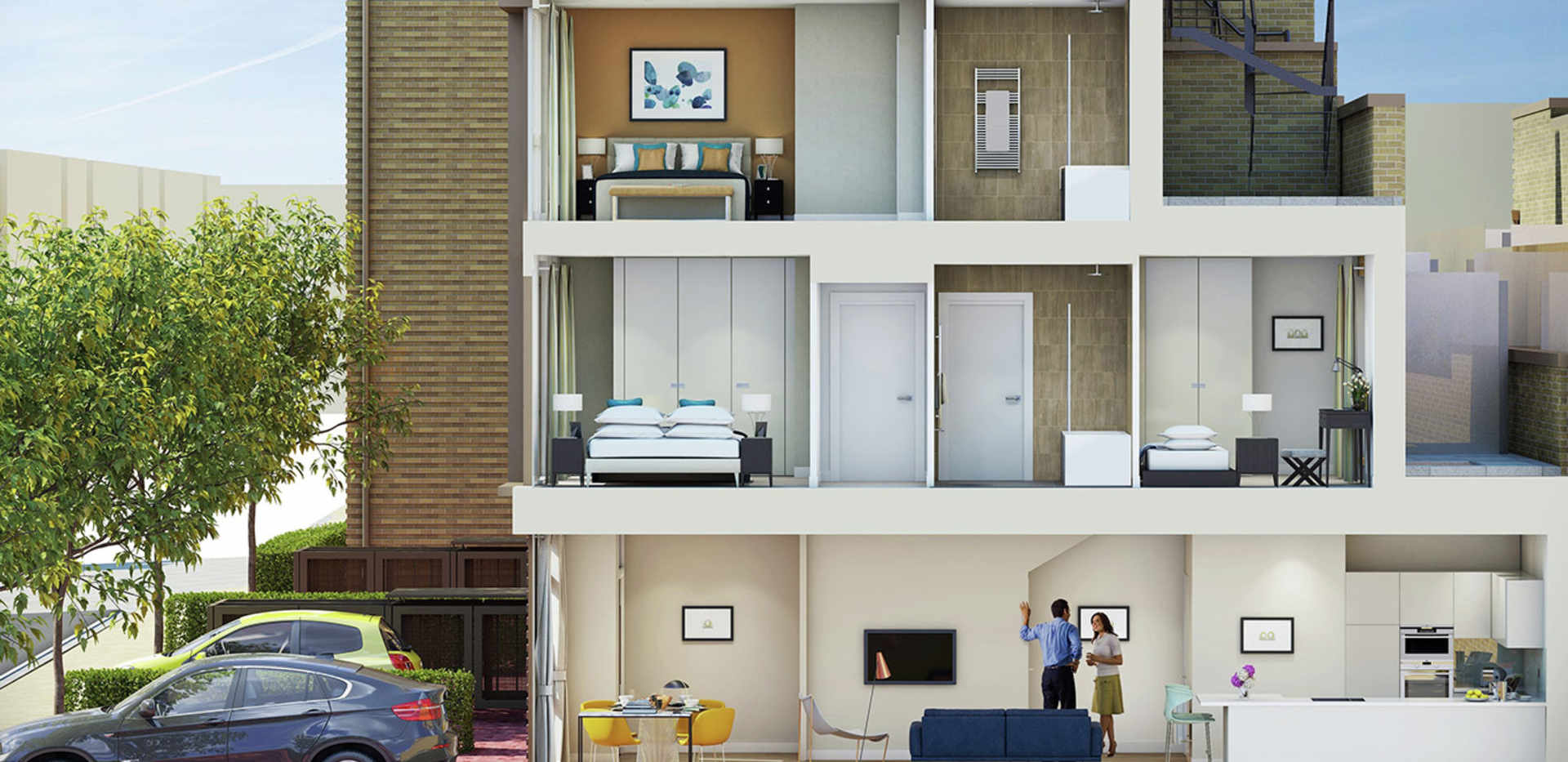 An Inside Guide to Sustainable Homes
---
Living in a sustainable home could change your life, as well as help the planet.
The search for the perfect property can include many types of important criteria; the right number of bedrooms, good transport links, local schools etc, but there's one important element that's long been missing, or so far down the list it barely gets a look-in. Finally, this consideration is becoming a priority question for house-hunters...
Is it Sustainable?
A genuinely 'green' home needs to be built from the ground up with sustainability in mind at every stage. From the materials used, to the heat and energy efficiency of its interior fittings, a sustainable home not only helps to reduce greenhouse gas emissions, but can mean cheaper utility bills for its occupants. With energy costs rising in the UK, the need for an energy efficient home has never been greater, and it's an absolute essential for new-builds.
New developments such as Berkeley's Kidbrooke Village near Blackheath in South East London make use of state-of-the-art building materials and techniques to ensure homes are as energy efficient as possible. The Urban Houses at Kidbrooke have been designed from the ground up to save energy and resources wherever possible, and significantly cut waste. The modular construction means each floor is prefabricated off-site as a self-contained 'pod', and then delivered to the development where they are seamlessly assembled. This greatly increases efficiency of the development and can carbon footprint as less equipment and fewer resources need to be transported to the site.
"Everything can be thoroughly checked before it ever reaches its final destination, ensuring exceptionally high standards of construction. It allows builders to iron out problems in the safety of the weatherproof facility before ever setting foot on site." says Giorgia Franco, Sustainability Manager at Kidbrooke.
The completed house also has excellent sustainability credentials, with high levels of energy and water efficiency that makes it over 30% more efficient than a traditional town house. "This is partly due to the modern methods of construction, which of course include excellent insulation and high-performance glazing to eliminate draughts. Materials are also responsibly sourced - so we source timber from forest that are managed sustainably to ensure that new trees are planted, while 75% of the steel used in the pods has been previously recycled."
Thanks to the design of the building to improve the efficiency so that it is air tight and through the use of efficient fitting such as LED lighting, each home will also use 90% less energy, saving money for residents as well as improving sustainability. Taps and showers throughout the development are aerated, reducing water usage by up to a half, and toilets feature dual flush systems, saving 45 litres of water a day.
One of the other major environmental considerations of the development is biodiversity. The landscaping and parkland that connects and surrounds Kidbrooke needs to provide a habitat to encourage wildlife to move in. "We have been working closely with the London Wildlife Trust to help engage the community and nurture the 35 hectares of green space that link the different parts of the development, including organising volunteer days and taking residents on bat walks," says Giorgia.
Urban House residents can even create their own roof gardens, with electricity and lighting provided to facilitate all-day enjoyment of their own private oases.
Public transport links are also very important, so residents are able to get around on foot and by train. As well as a parking space, every home features a secure bike store, and even wiring for a charging point for those with electric cars. To reduce the need for short car journeys, Kidbrooke also features a Village Centre which once complete will include a Sainsbury's supermarket, doctor's surgery, a gym, a residents' swimming pool, and a private cinema, providing everyday essentials for residents. Blackheath itself is also just a 10-minute walk away, offering all its shops and amenities, as well as pleasant strolls on the heath.
Click here to find out more about Berkeley Group's approach to sustainability.