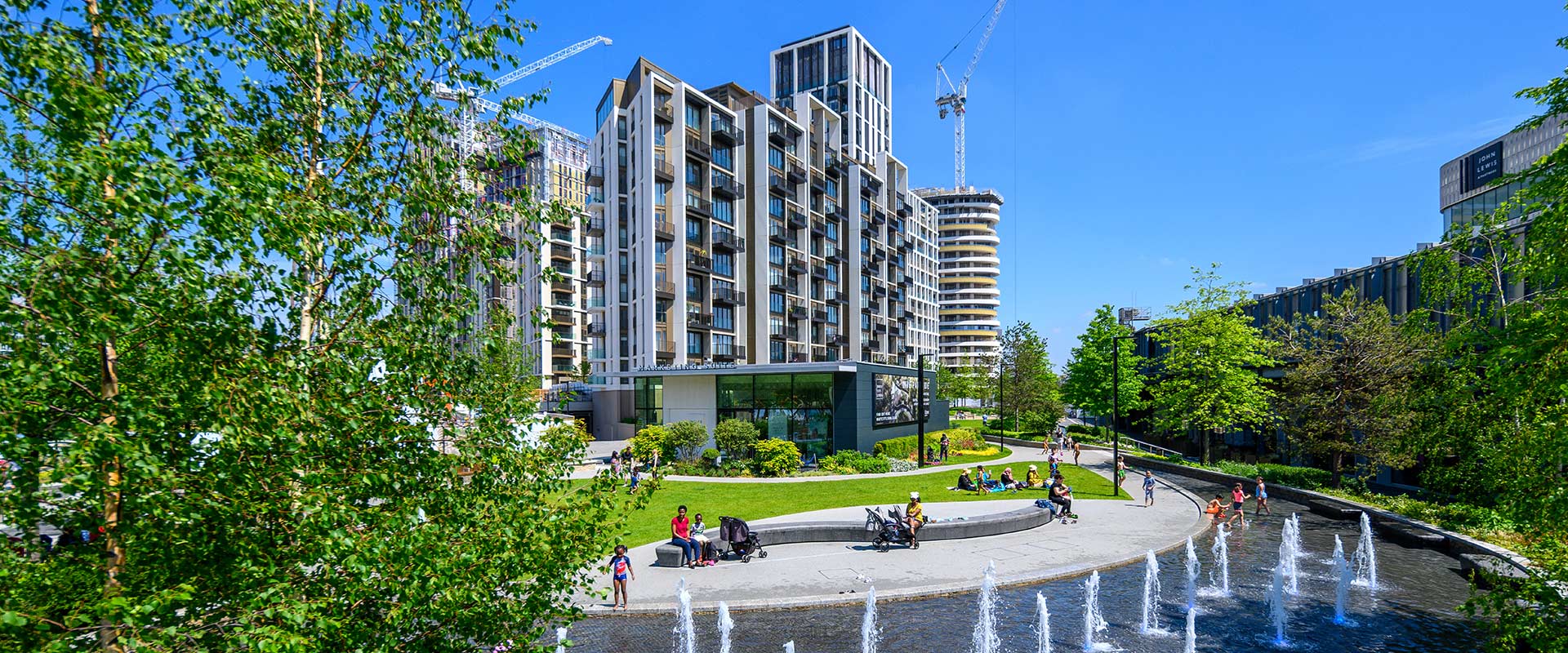 White City Living: White City Regeneration Case Study
11-acre brownfield site
2,372 homes, including 612 affordable
50% public open space, including a 5-acre public park
Retail and office space
86% net biodiversity gain in phase one

This isolated warehousing site is making way for new homes and amenities, set within an open network of biodiverse parkland, public squares and waterways.
A new five-acre park sits at the heart of White City Living, bordered by a series of restored railway arches which have been brought to life as new cafés, restaurants and shops.
The site has been directly connected to neighbouring Westfield Shopping Centre via new routes through a Victorian railway viaduct, while new pedestrian decks and bridges have been built over the Central Line, offering access to Wood Lane and two neighbouring Tube stations.
Long Term Brownfield Regeneration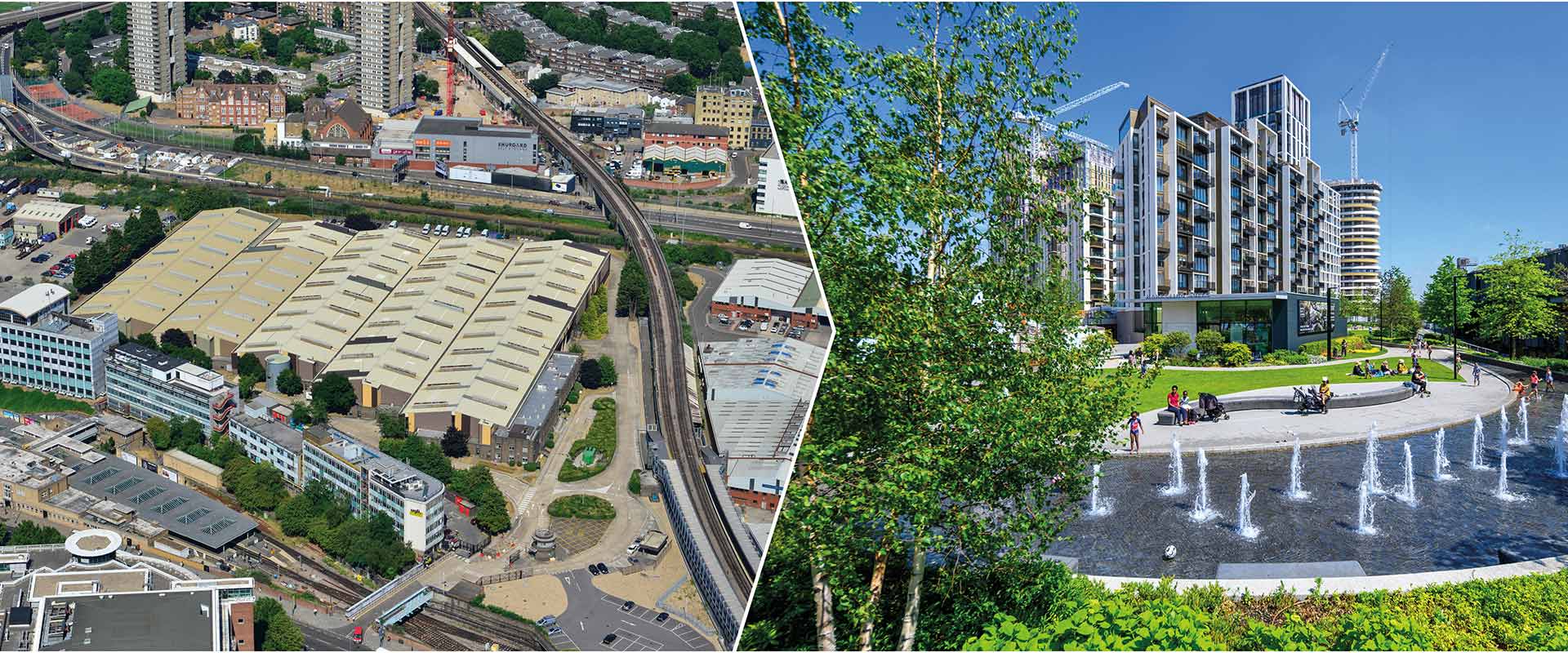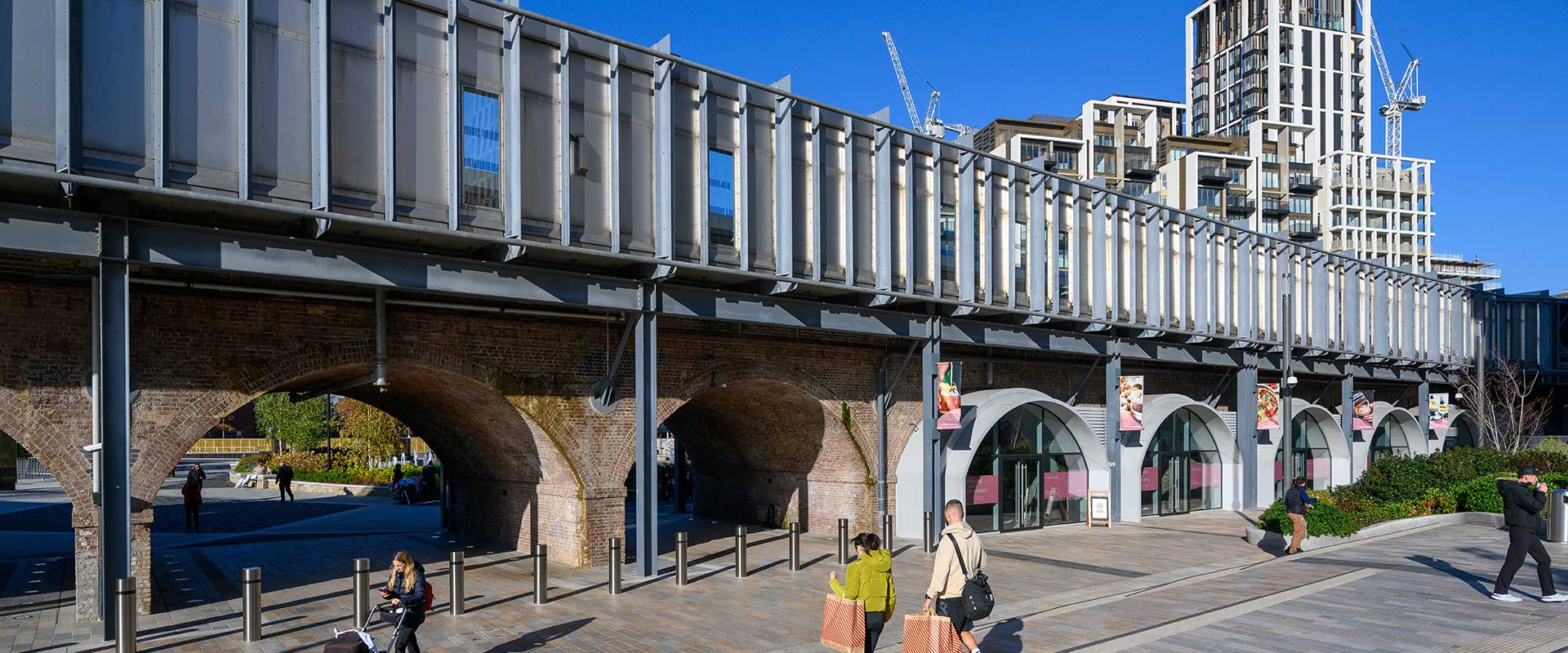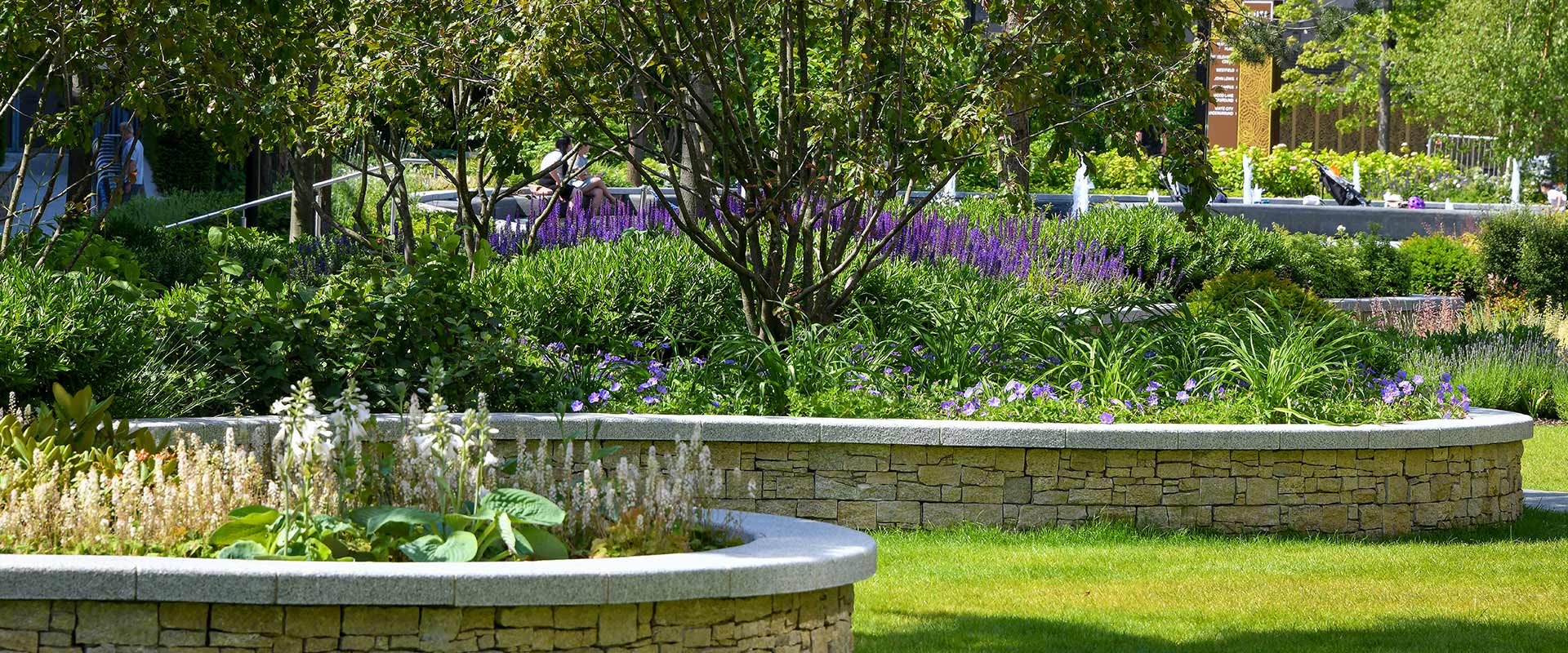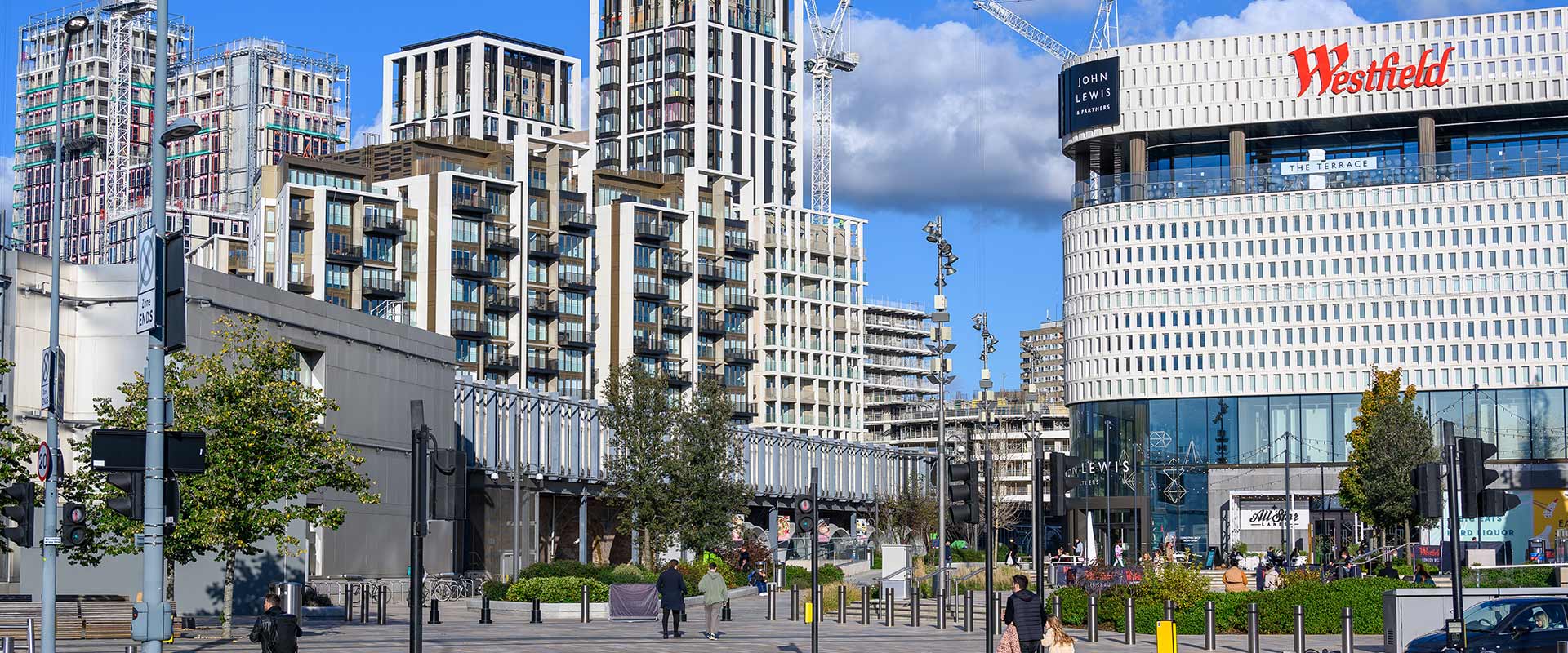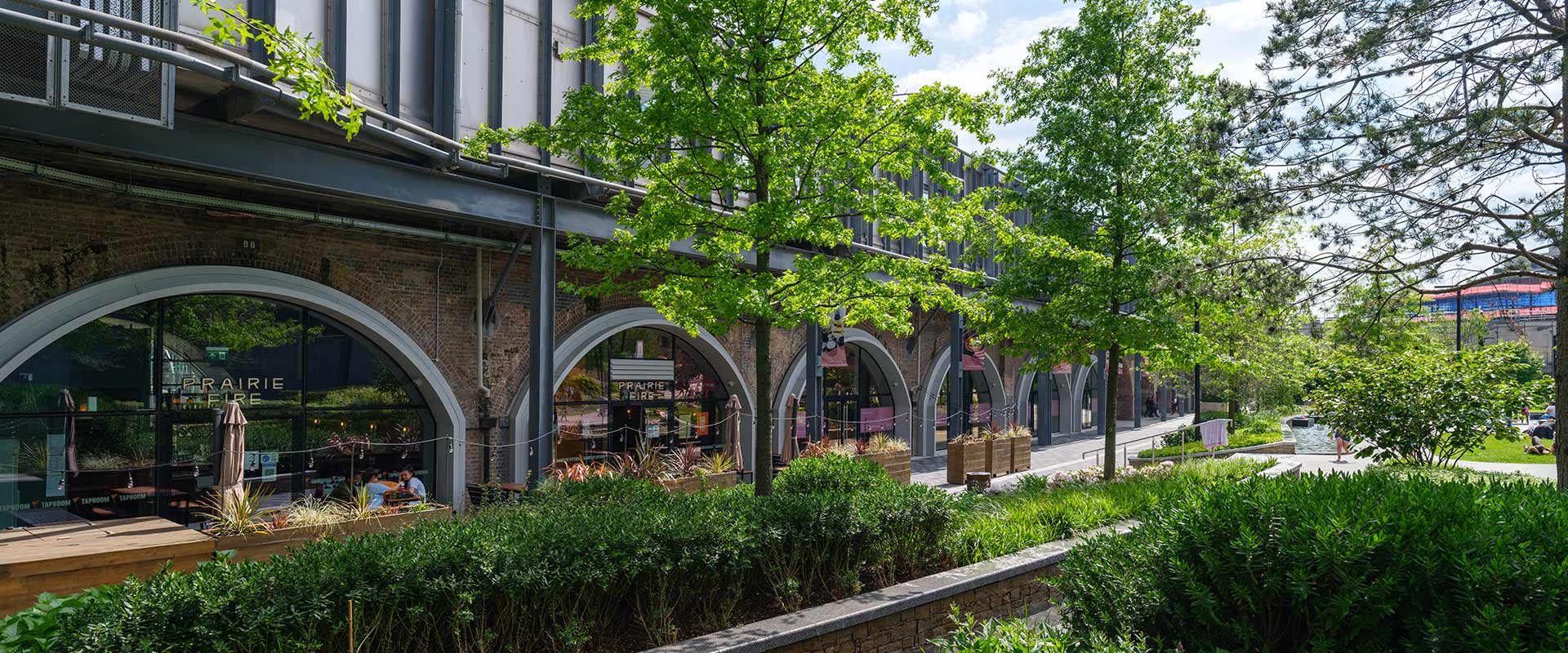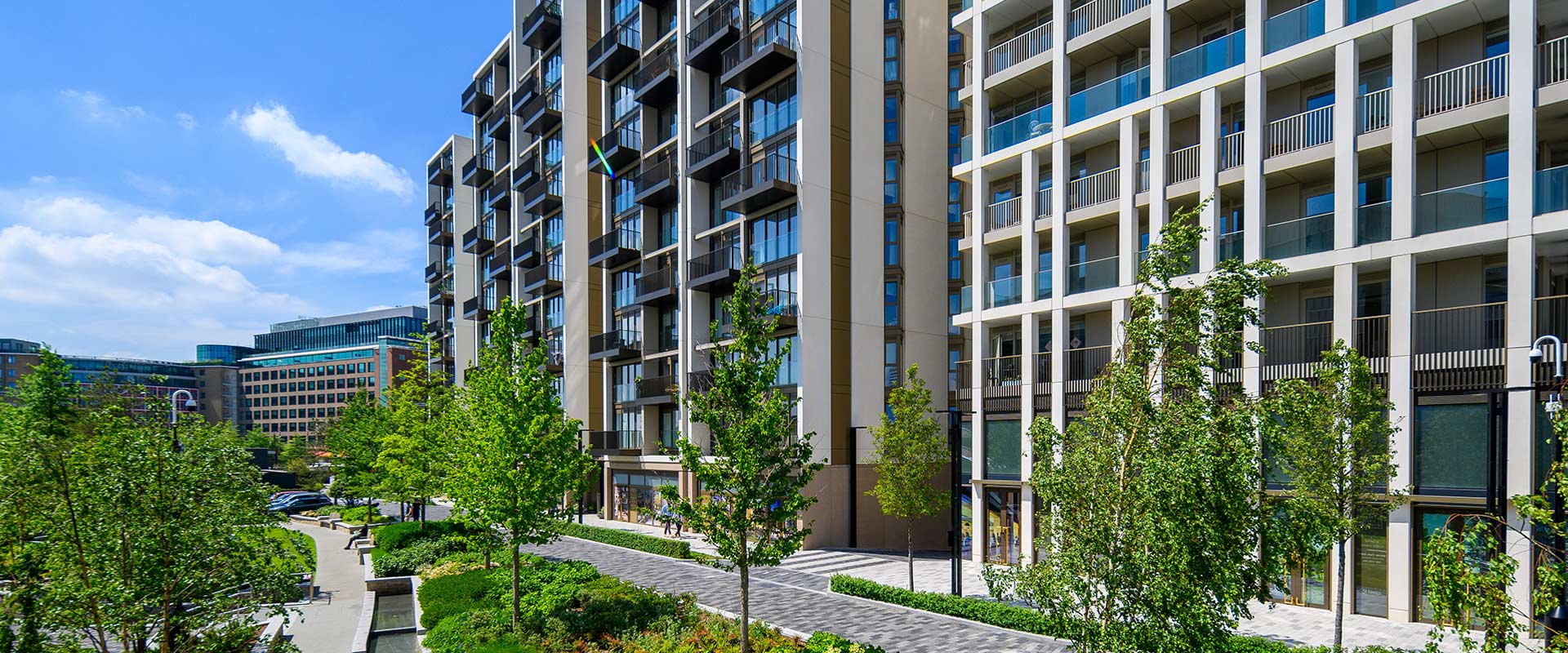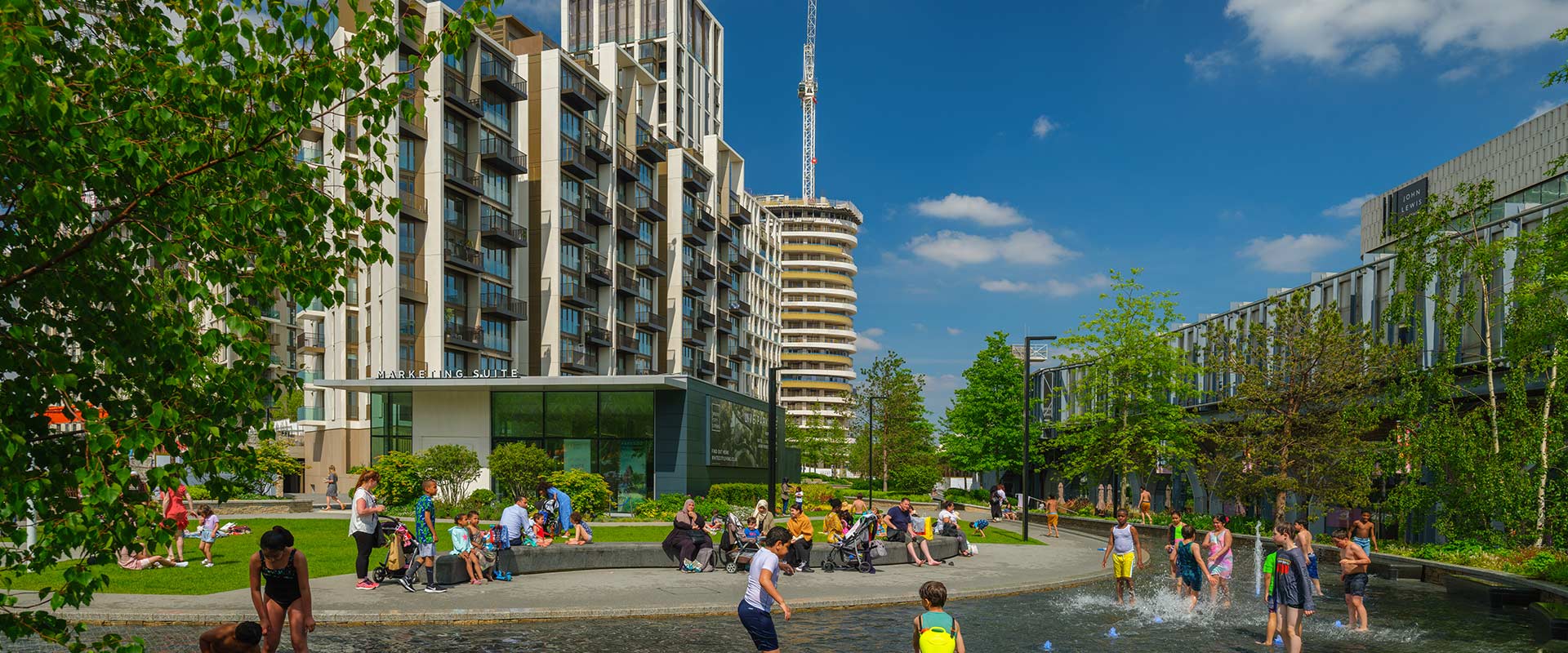 Key Challenges
Landlocked warehouse with railway and Underground lines along three boundaries
Single point of access across narrow bridge over the Central Line
25 utility services diverted out of Wood Lane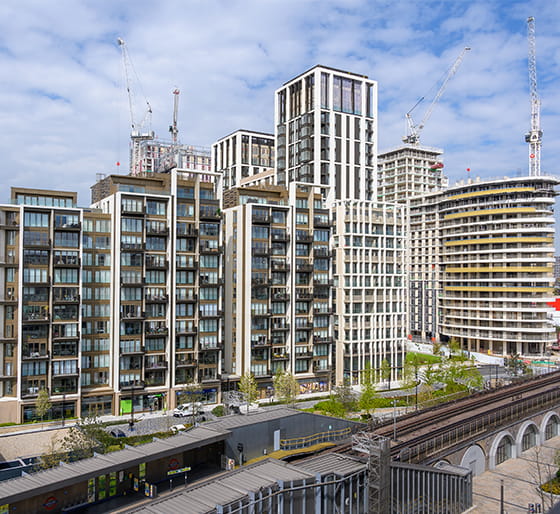 Finding Infrastucture Solutions
Accessibility was a real challenge in regenerating this landlocked site. Before work began it had a single point of access, across a narrow bridge over the Central Line.
St James has invested £14m in delivering new bridges and wide pedestrian decks over the Central Line, working in close collaboration with TfL and London Underground to agree the bespoke engineering solutions and delivery approach.
A key challenge was to keep the decks low and level with existing streets to ensure access for all. There is just 150mm between the tops of the trains and the underside of the decks, and parts of the tube line had to be left exposed for fire safety and ventilation reasons. All lifting operations had to take place in just a four-hour window late at night when the trains stopped running.
The collaboration was successful and the new entrance to White City was completed in 2019, before the first homes had been finished, and has dramatically altered local travel patterns. Footfall surveys suggest about 4.5 million people are crossing the new bridges and decks over the course of a year as they take advantage of this new connection between Westfield London, White City Living and Television Centre.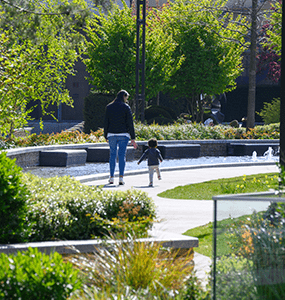 Biodiverse Landscapes
This former warehouse site is now being brought to life with acres of biodiverse green space, designed to be enjoyed:
5-acre wifi-enabled public park
more than 430 new trees
mix of natural habitats with a network of water features and streams
more than 40 different species of plants, including native species, carefully chosen to provide changing colours throughout the seasons
bird and bat boxes
+86% biodiversity net gain (phase one)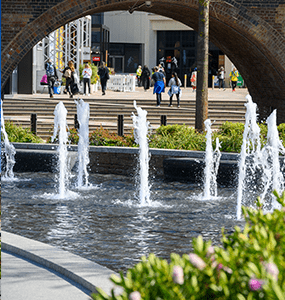 Reconnecting the Community
St James has opened up this isolated site, weaving a network of new paths amongst a host of new amenities that the local community asked for – creating a welcoming, accessible space where people want to spend time:
shops, cafés, restaurants, outdoor events venue, community spaces
bridges and pedestrian decks built over the Central Line
pedestrian routes created through railway arches, connecting Westfield to the south, Wood Lane to the west and Imperial College to the north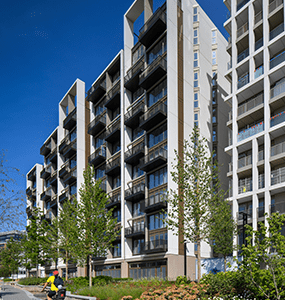 Sustainable Transport
Services, facilities and vehicle access have been moved underground so the neighbourhood is almost entirely car free and designed with pedestrians and cyclists in mind. It offers direct access to tube stations , along with other low carbon, low emission travel options:
active electric car charging to 100% of parking spaces
on-site car club
2,900 cycle parking spaces
pedestrian and cycle network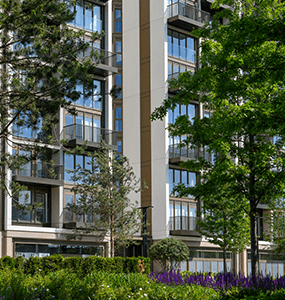 Low Carbon by Design
Buildings are designed to high environmental standards, including highly insulated external envelopes and low carbon energy infrastructure:
all commercial units BREEAM 'Very Good' or 'Excellent' standard
energy efficient building fabric
communal heat and power network
Low power LED lighting, Smart energy meters and A+ energy performance rated appliances in each home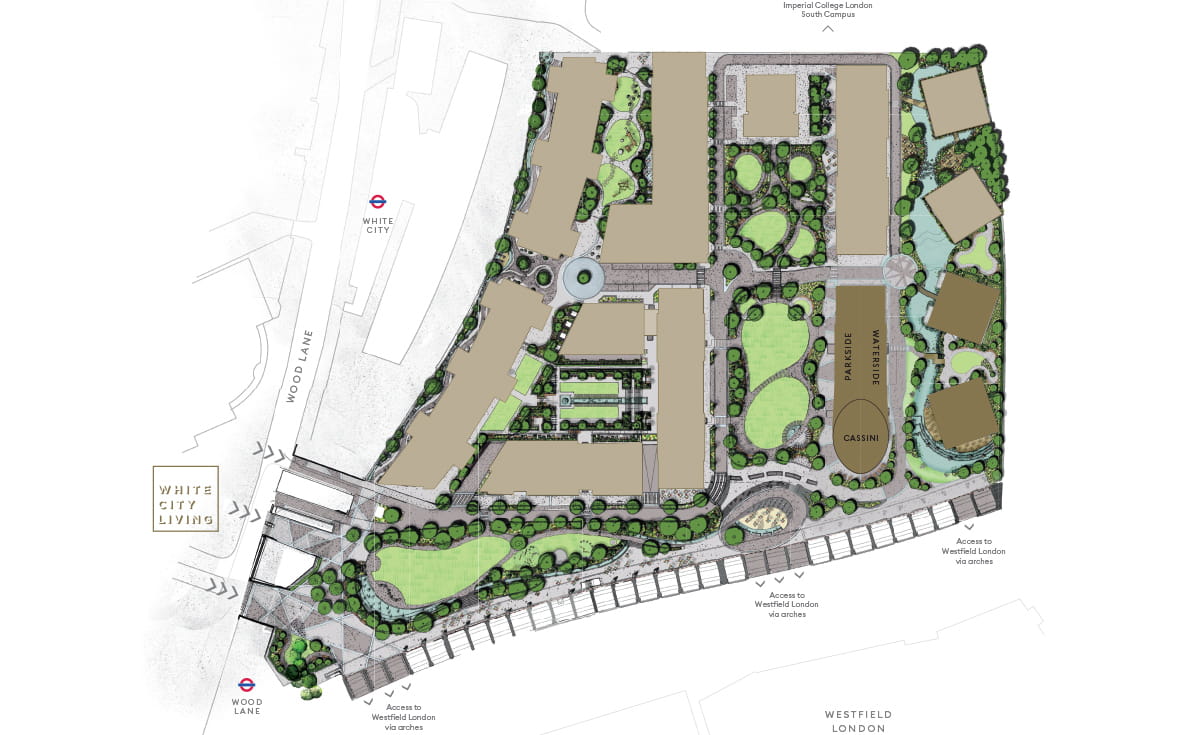 Mixed Tenure Homes for Hammersmith & Fulham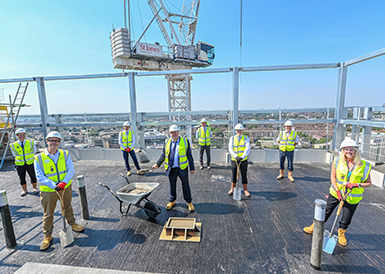 Council Leader Marks Affordable Homes Milestone at White City Living
13th August 2020

Cllr Stephen Cowan, Leader of Hammersmith & Fulham Council, celebrated the "topping out" of 427 new affordable homes.
Read about it here.
Sustainable Travel Options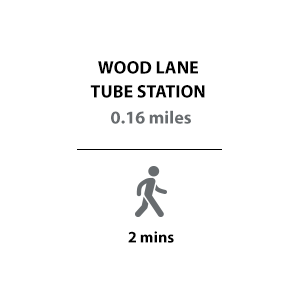 Our Partners
Planning Authorities: Hammersmith & Fulham Council / Greater London Authority
Architects: Patel Taylor / Stockwool
Landscape & Ecology: Murdoch Wickham / London Wildlife Trust
Housing Associations: Notting Hill Genesis / Optivo Housing Group
Other Partners: Transport for London