1Rebel brings 'rig' to Ealing as it expands concept into residential locations
Butchies to open first restaurant outside of central London with new 1,300 sq ft site
International ramen bar, Kanada-Ya, set to welcome customers from December 2021
Gym network 1Rebel, the New-York inspired fried buttermilk chicken shop Butchies, and award-winning Japanese ramen restaurant Kanada-Ya, mark the first businesses to join the new Filmworks community in Ealing.

The businesses will be situated within both the Filmworks piazza and on Bond Street forming part of the new leisure quarter being delivered by St George. This includes a wide variety of other eateries, bars and shops, as well as the new eight-screen cinema. With over 1,000 seats, it will be the largest Picturehouse cinema outside the West End.

Later this year, 1Rebel, Butchies and Kanada-Ya will be opening their doors to residents, the local community and visitors looking to enjoy the new destination forming in Ealing.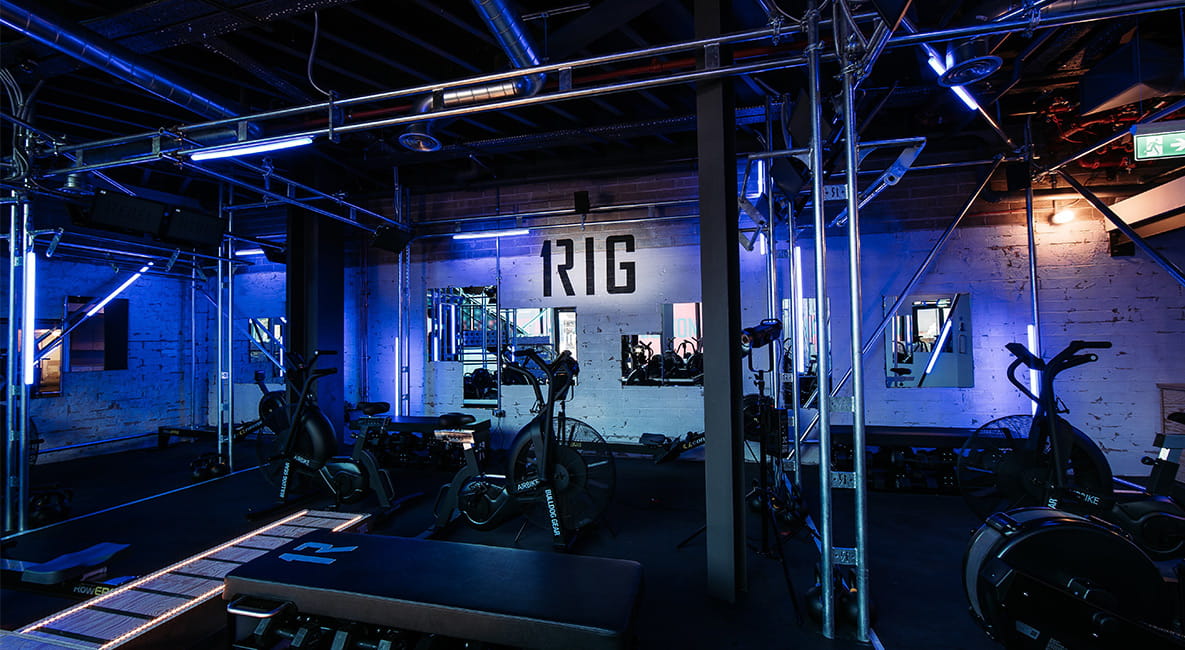 Indicative image: 1Rebel, Hammersmith
1Rebel will be opening a new boutique called Rig in Ealing as part of the fitness brand's expansion into residential locations outside of the city and follows the business' latest launch in Hammersmith.

The business was founded in 2015 by James Balfour and Giles Dean offering a pay-as-you-go structure and currently has eight live, large boutiques in areas including St. Mary's Axe, Broadgate, Victoria and Holborn. 1Rebel's 3,500 sq ft gym in Ealing will offer fitness fanatics a brand-new workout, consisting of four heart rate rising stations, which includes work with assault bikes and rowers, the infamous Rebel bench and weights.
Giles Dean, co-founder of 1Rebel, comments: "Our new studio in Ealing will form part of our expansion outside central London as we look to continue to offer a more flexible approach for our customers. As many gym-goers across London enjoy a hybrid way of working, our new studio in Ealing will allow 1Rebel to continue to fit seamlessly into their new lifestyles.

"We're excited to be operating within a new development that will soon benefit from Crossrail, a new cinema and a strong mix of likeminded, innovative brands. Our studio will have a great playlist, fantastic lighting and will leave customers bursting with endorphins. It will be the perfect place for residents to meet and work out together with their neighbours."

Butchies will be adding Ealing to its list of London locations, including Camden, Clapham, Shoreditch and Victoria, bringing chicken shop favourites such as The Original, Fried Buttermilk Chicken Tenders and plant-based options, to the borough. The new restaurant, which strives to recreate the energy and community of the street food and music festival scene in all its locations, is leasing 1,300 sq ft of space at Filmworks.

This will be Butchies' largest restaurant to date and its first outside of central London which will include 15 internal covers and outdoor seating for 30 customers. It will also operate a takeaway and delivery service.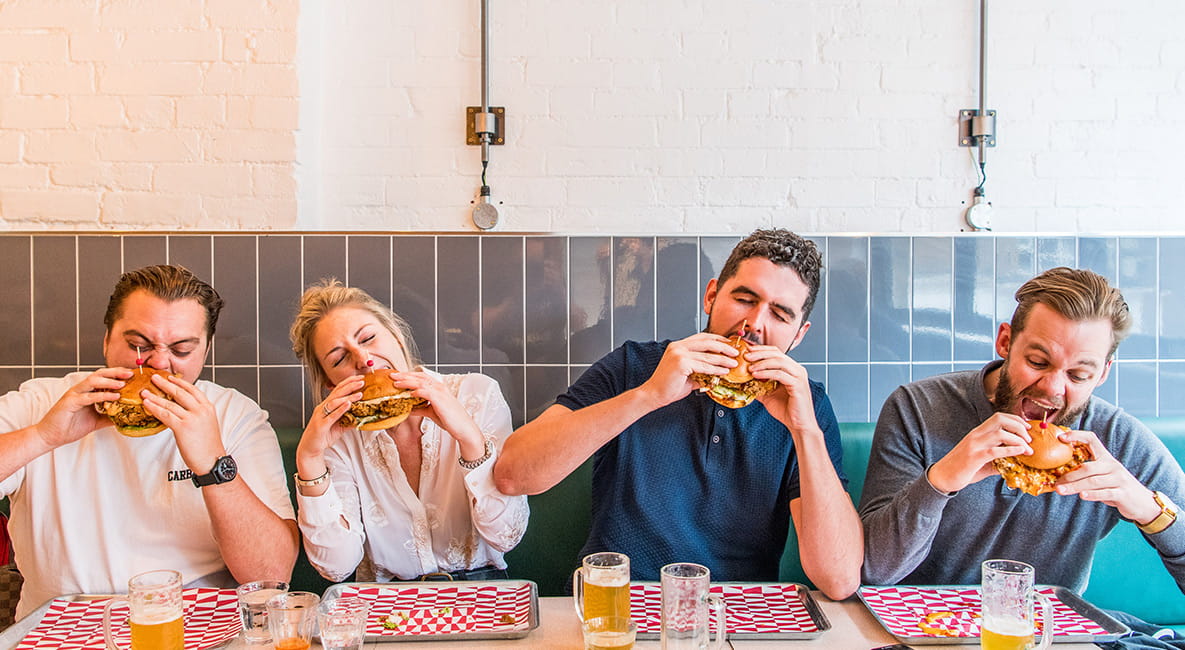 Butchies Shoreditch, photo credit: Nic Crilly-Hargrave
Garrett FitzGerald, Owner of Butchies, comments: "Ealing has always been on our radar – our operations manager was born and raised in the borough so he has played a key role in finding the best space for us to open our first restaurant outside of central London. We love Filmworks and the positioning it offers us being located both within the piazza and on Bond Street, and with the cinema due to open next year we see this area becoming a real hub for Ealing.

"We know from our data that Butchies takeaways are really popular in Ealing so it will be great to provide these customers with the option of dining in, in what will be our biggest restaurant to date. We're really looking forward to opening our doors later this year and the opportunities operating in such a vibrant and fun location will bring!"

Butchies and 1Rebel will be joined by Kanada-Ya, which specialises in authentic Tonkotsu ramen and marks the restaurant's first site within a purpose-built development.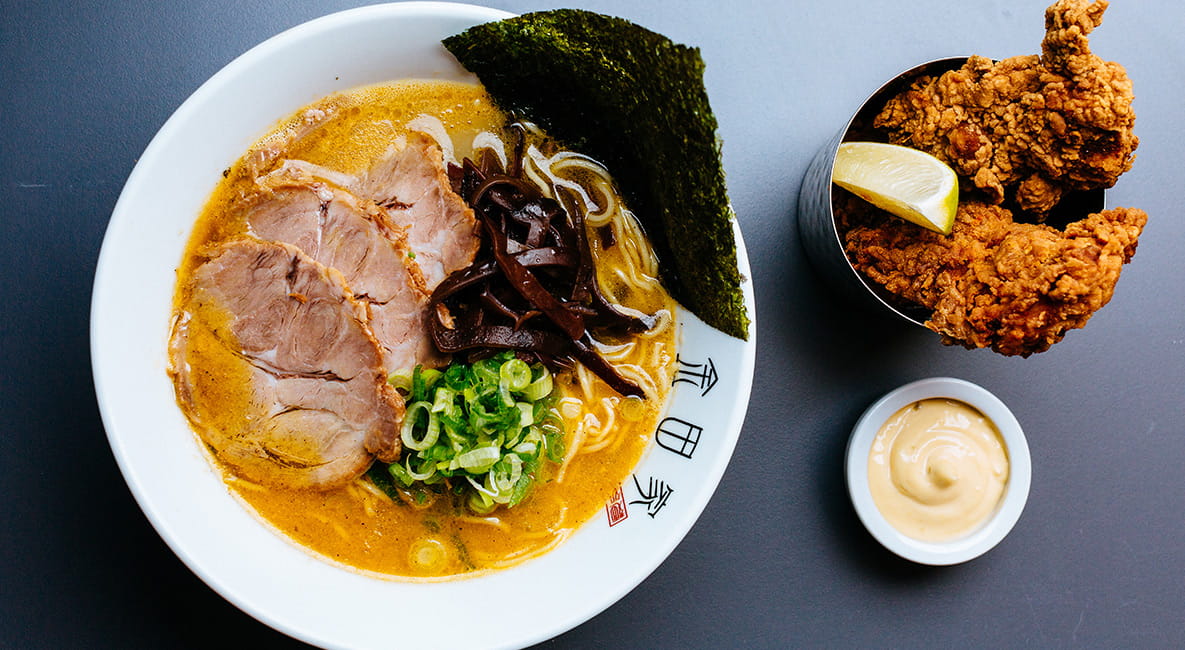 Kanada-Ya's chicken paitan ramen dish
Founded in Japan in 2009 by Kanada Kazuhiro, the popular Japanese ramen group first opened its doors to Londoners on 64 St. Giles Street in 2014 and now has restaurants in Angel, Piccadilly, Hong Kong and Spain.

Kanada-Ya will be bringing its signature dish to its 1,571 sq ft restaurant in Ealing – a Tonkotsu broth simmered for 18 hours – as well as a greater array of drinks, including cocktails using Japanese ingredients and a wide selection of beer.

Aaron Burgess-Smith, Director of Kanada-Ya UK, comments: "Filmworks will bring a range of high-quality and diverse operators to Ealing, with the retention of the art-deco façade and reintroduction of the cinema proving to be a huge draw. We're excited to be part of that and building relationships with both the Filmworks residents and neighbouring operators.

"Ealing is well placed to accommodate an authentic and respected ramen restaurant and we're looking forward to serving the sizeable Japanese community in and around the area, many of whom have supported Kanada-Ya since our opening."

Kanada-Ya will also be available for delivery & to take-away.

Stephen Kirwan, Managing Director, St George West London, said:

"We are delighted to announce 1Rebel, Butchies and Kanada-Ya as the first businesses opening within our leisure quarter at Filmworks. With many of our residents moving in it is fast becoming a vibrant community, which will only be strengthened with the arrival of these exciting and popular offerings.

"We've received strong interest in the retail and restaurant space at Filmworks and look forward to revealing new offerings very soon."

The new 209-home development being delivered by St George has already welcomed its first residents into their art-deco inspired homes. Just 18 homes remain available and range from one to three bedrooms, with many ready to move into now. Prices start from £589,950.

This evolving neighbourhood is playing a significant role in the wider regeneration of Ealing ahead of the arrival of the Elizabeth Line at Ealing Broadway station. The opening continues to be one of the most eagerly anticipated developments in London, and, once open, the new station will halve journey times to Central London, with travel to Bond Street in 11 minutes, Liverpool Street in 18 minutes and Canary Wharf in 25 minutes.

Filmworks is also just moments from Dickens Yard, a neighbouring development by St George comprising 700 homes, public spaces and a range high end retail outlets, wellness offerings and restaurants, including BrewDog, No 17 Dickens Yard, GAIL's Bakery, Gymbox, Leon Beauty and independent greengrocer Reineta.

CWM and Bruce Gillingham Pollard act for St George on Filmworks.
For more information on Filmworks, visit www.filmworks-ealing.co.uk or contact the sales consultants: EalingFilmworks@stgeorgeplc.com.