Glasswater Locks Unwrapped - You're Invited 30th November
Glasswater Locks
Birmingham, B4 7RQ
£285,000 - £395,000
Located in the heart of Birmingham's Learning Quarter
Historic glassworks, revitalised for contemporary living
Distinctive canalside setting with retail and commercial space
Residents' amenities include 24 hr concierge, cinema, games room & gym
Moments from the city centre and shops
Less than half a mile from forthcoming HS2 at Curzon Street Station
Glasswater Locks opens up a new gateway between Birmingham's Eastside and the city's vibrant Learning Quarter. Its selection of contemporary canal-side apartments and duplexes are located moments away from the city centre and high-speed rail links.
The vision is to create a thriving new community with extensive on-site facilities that offer an appealing alternative to the buzz of the city. The elegant landscaping breathes life back into the canal-side, connecting the city's rich industrial heritage with its promising future.
Sales & Marketing Suite and Showhome (where available) details:
Opening hours Mon – Sat 9.30am – 5.30pm, Sun – 10am – 4pm.
Belmont Row, Birmingham, B4 7RQ.
Get in touch now to arrange a chat, book an appointment or register your interest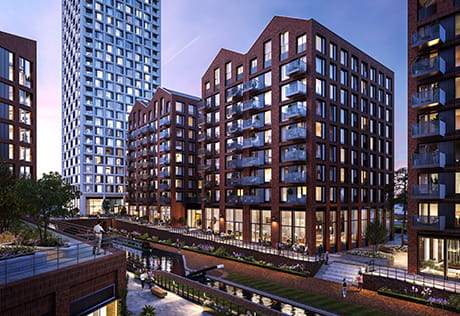 Glasswater Locks Unwrapped - You're Invited 30th November
Join us on Thursday 30th November for an exclusive opportunity to view the unreleased 1 & 2 bedroom homes.
This is the first opportunity to discuss these apartments, and hear further information on the incentive for any reservations made before Christmas.
Limited appointments are available.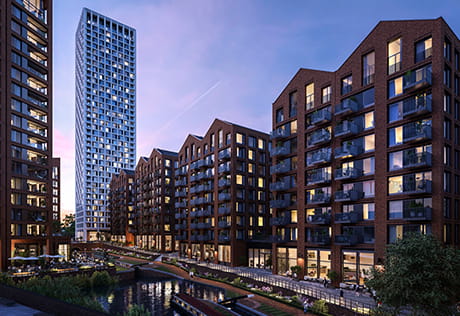 Shaped for the Future
Glasswater Locks brings convenience and connectivity to comfortable, modern living set alongside a peaceful waterway. The development benefits from 155m of canal-side frontage, enhancing the tranquillity of the area.
The residents' facilities will include a 24-hour concierge, residents' business lounge, games room and cinema, as well as planned cafés, bars and restaurants.
The Canal-Side Club
Exclusive resident facilities to enhance wellbeing and a greater work life balance.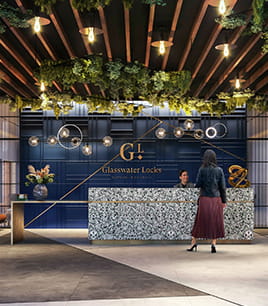 A welcoming Reception and Lobby.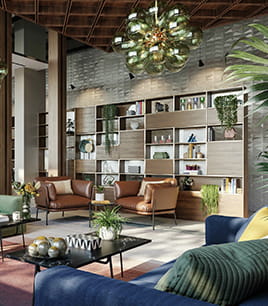 Meet in the Residents Lounge.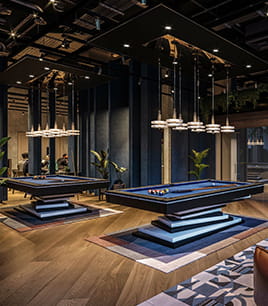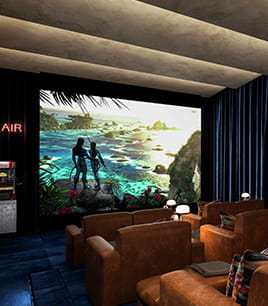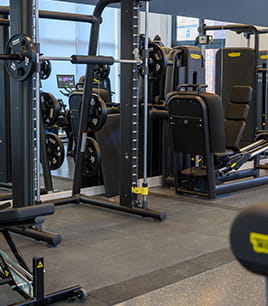 The Multi-station Modern Gym.
Inspired by the Former Belmont Glassworks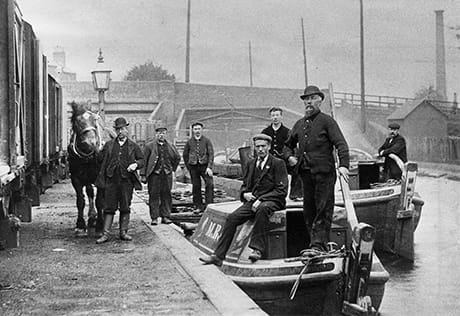 Canal boats transporting raw materials.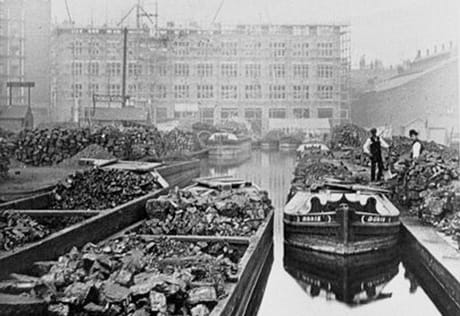 The canals were the life-blood of Victorian Birmingham with gas lighters installed so they could work around the clock.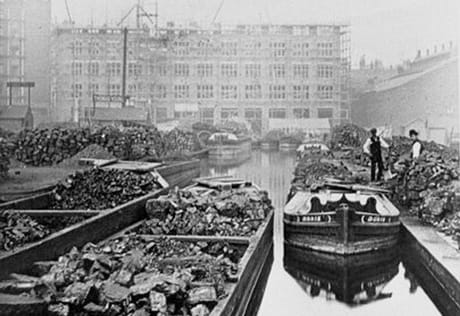 Glassmaking was one of the city's major manufacturing industries in the 1800's.
What Makes Living at Glasswater Locks So Special?
Vibrant Cultural Epicentre Worth £31.9 Billion
Birmingham, the UK's second biggest city, is considered a young and vibrant cultural epicentre with a booming £31.9 billion economy, and an increasing young population. It is one of the UK's fastest growing business hubs with seven characterful quarters. Each known for its unique offering, such as jewellery makers, universities and conference venues.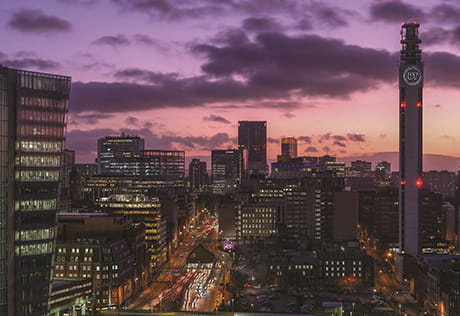 Local Universities Global Recognition
Birmingham is also home to 5 universities that are of exceptional standard and known globally for attracting international students seeking the very best in vocational and academic learning. Four of these five universities are situated within five miles of Glasswater Locks.
Thriving for Business
Birmingham is one of the UK's fastest growing business hubs with three key areas in the city centre Colmore Row, Paradise and Brindley Place. It is also one of the country's largest legal and financial services centres, making it the no. 1 choice for professionals moving out of London. Also 49% of students studying in Birmingham chose to remain in the city post-graduation to begin their careers.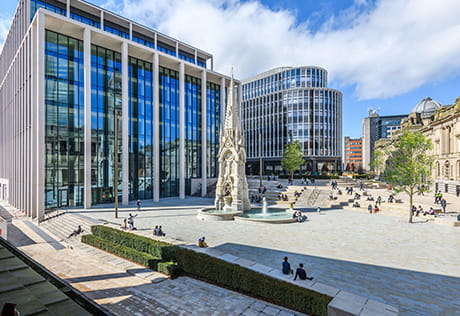 A City Connected
Known as the heart of England, Birmingham's central location has always maintained strong country-wide connections, however the introduction of HS2 will elevate the city's transport links to new levels. Curzon Street will be the fourth mainline station in the city. The high-speed service it provides will almost halve the journey time to London and significantly reduce travel times to the UK's other major destinations.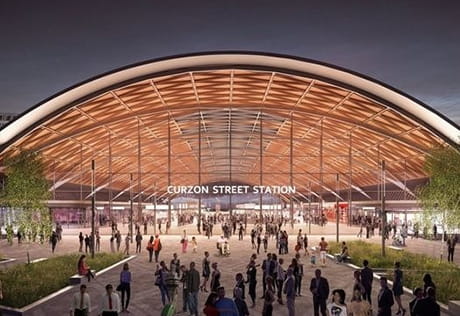 A Rich Sporting Heritage
Birmingham has a history of hosting sporting events that command an international audience. As host of the Commonwealth Games, the city was selected for its ambitious and innovative vision to engage and bring benefit to the local community.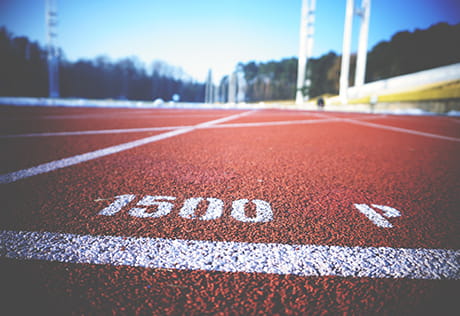 Shoppers' Paradise
The celebrated regeneration of Birmingham's Bullring Shopping Centre in 1999, and the unveiling of the landmark Selfridges building in 2003, put the city firmly on the map for shoppers and day-trippers. This city centre transformation set the scene for globally-recognised names like Harvey Nichols to establish a local presence, making Birmingham one of the top three retail destinations in the UK. The full spectrum of brands is now on offer from high end to high street, including Gucci, Dior, through to John Lewis and Zara.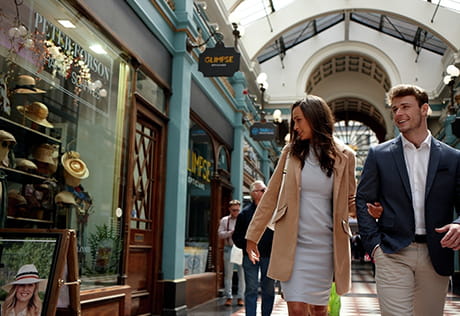 The Big City Plan
The Big City Plan is the most ambitious, far-reaching development project ever undertaken in the UK. The aim is to create a world-class city centre by planning for the next 20 years of transformation.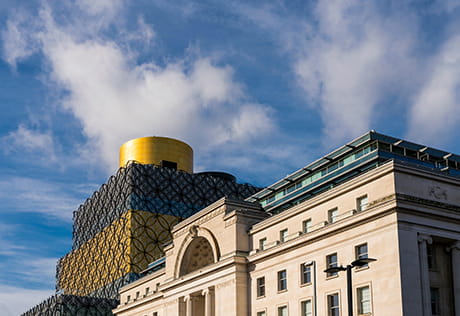 Local Area
To show local points of interest on the below map please select from the available filters.

The map cannot be loaded
Please try again by refreshing the page, or come back later.
Some of Birmingham's most exciting cultural venues are close to Glasswater Locks, including Thinktank Science Museum and Eastside Projects. The whole of Birmingham has a rich cultural life, offering an eclectic choice of venues including the Ikon Gallery, Symphony Hall, Midlands Arts Centre and the Museum of the Jewellery Quarter.
Thinktank Museum 4 minutes' walk
Eastside Jazz Club is less than 10 minutes walk
Birmingham Museum and Art Gallery 22 minutes walk
Eastside is now known as the 'Learning Quarter', and for good reason. Birmingham City University and Aston University have a presence here, while the Royal Birmingham Conservatoire has space in Millennium Point, as do the Fashion and Graphics Labs of Birmingham Metropolitan College.
Birmingham has five leading universities, more than any other city apart from London and Glasswater Locks is within five miles of four of them
80,000 students from the UK and overseas study in Birmingham
World-class music and drama tuition at Royal Birmingham Conservatoire

The planned HS2 rail service will put Birmingham at the heart of the UK's high speed rail network, with projected travel times of just 49 minutes to London Euston. Many key destinations can already be reached from Birmingham New Street, including London Euston, Birmingham International Airport, Manchester and Glasgow. For local travel, the West Midlands Metro conveniently links stations, shopping and business areas.
Planned HS2 connections from Curzon Street station, 7 minutes walk
New Street station 18 minutes' walk - London Euston 1 hour 13 minutes
Birmingham International 9 minutes from New Street station
Eastside City Park
0.4 miles
Royal Birmingham Conservatoire
0.4 miles
Thinktank Birmingham Science Museum
0.4 miles
Clayton Hotel Birmingham
0.6 miles
Bullring Shopping Centre
0.8 miles
Digbeth Dining Club
0.8 miles
Tattu Restaurant and Bar
1 mile
The Ivy Temple Row
1 mile
Adam's Restaurant
1.1 miles
Brimingham City Football Club, St Andrews
1.2 miles
Birmingham Hippodrome
1.2 miles
Mailbox Birmingham
1.3 miles
Library of Birmingham
1.6 miles
National Indoor Arena - NIA
1.9 miles
Aston Villa Football Club, Villa Park
2 miles
Marco Pierre White Steakhouse, Bar & Grill
2.5 miles
Edgbaston Stadium
2.7 miles
Cannon Hill Park
3.2 miles
NEC, National Exhibition Centre
8.9 miles
Birmingham City University
0.2 miles
Aston University
0.4 miles
University College Birmingham
1.5 miles
University of Birmingham
4 miles
Newman University
8.1 miles
Curzon Street Station
0.4 miles
Moor Street Station
0.8 miles
New Street Station
1 mile
Snow Hill Station
1.3 miles
Birmingham International Airport
12.1 miles

Find
Belmont Row, Birmingham, B4 7RQ.

Call
01213 145064
Opening hours Mon – Sat 9.30am – 5.30pm, Sun – 10am – 4pm.

Disclaimers
Where applicable, images, CGIs and photography are indicative only.
Site Plans / Site Maps are indicative only and subject to change [and subject to planning]. In line with our policy of continuous improvement, we reserve the right to alter the layout, building style, landscaping and specification at any time without notice.
Your attention is drawn to the fact that in rare circumstances it may not be possible to obtain the exact products or materials referred to in the specification. Berkeley Group plc reserves the right to alter, amend or update the specification, which may include changes in the colour, material and / or brand specified. In such cases, a similar alternative will be provided. Berkeley Group plc reserves the right to make these changes as required. A number of choices and options are available to personalise your home. Choices and options are subject to timeframes, availability and change.
Floorplans shown are for approximate measurements only. Exact layouts and sizes may vary. All measurements may vary within a tolerance of 5%. The dimensions are not intended to be used for carpet sizes, appliance sizes or items of furniture.
Maps are not to scale and show approximate locations only.
All distances or journey / travel times are approximate and may not be direct. Where applicable, times have been established using relevant sources (
maps.google.co.uk
/
nationalrail.co.uk
).