Lumina
Camberley, GU15 3XD
£225,000 - £370,000
Manhattan, one & two bedroom apartments
Screening room, business lounge & exercise room
Private landscaped garden
Designer Specification
Opposite Camberley train station
Situated in the heart of Camberley town centre, this exclusive collection of Manhattan, one and two bedroom apartments promises stylish living for its residents. Offering a magnificent collection of spacious, light-filled and carefully designed apartments and boasting a rooftop garden, this stunning development offers the ultimate place to live and relax with the convenience of the train station, shops, bars and restaurants on your doorstep.
Sales & Marketing Suite and Showhome (where available) details:
Thursday to Monday 10am - 5pm and Tuesday & Wednesday 11am - 7pm
Ashwood House, 16-22 Pembroke Broadway, Camberley, Surrey GU15 3XD
Get in touch now to arrange a chat, book an appointment or register your interest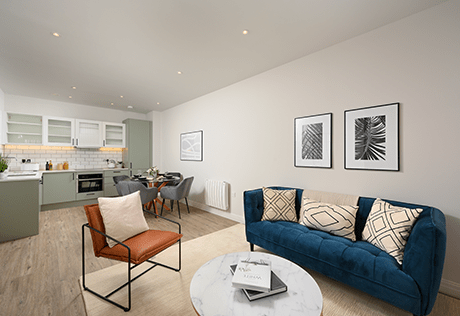 Exclusive Furniture Packs by Lucarna
Exclusive furniture packs now available at Lumina. Designed by Lucarna, a respected & prestigious design studio based in the heart of London creating bespoke interiors for the world's most exclusive residences.

For more information, please speak to our Sales Consultants.
Camberley - An Investment Opportunity
Private Screening Room
Exercise Room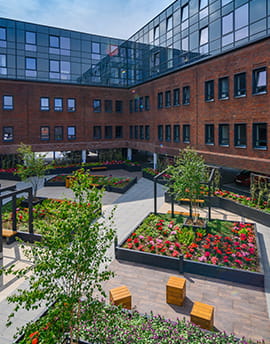 Private Landscaped Garden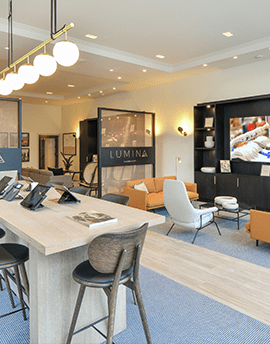 Business Lounge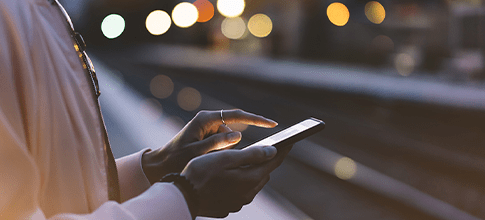 Transport
LUMINA is as ideally placed for commuting as it is for spending days in the countryside or at the coast. With Camberley station opposite, travelling into the Capital couldn't be easier with trains into London Waterloo taking just over an hour.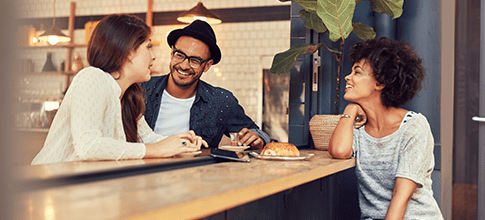 Restaurants & Bars
The diverse choice of eateries in Camberley including cosy gastropubs and bistros, coffee shops, high street and independent cafés and restaurants reflects the very nature of the town itself, a mixture of the modern and the traditional.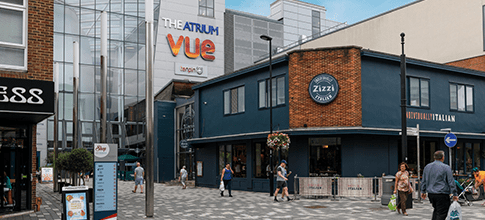 Shopping
When it comes to indulging in a little retail therapy, Camberley is well served by a choice of high street names as well as a selection of independent shops and boutiques. Complementing these, the nearby shopping centres provide a welcome environment to shop, meet, eat and drink where you can find everything to fulfil your beauty, home, fashion and lifestyle needs.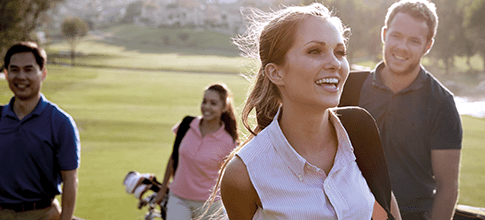 Leisure
Whether you want to unwind in a relaxing spa, participate in fast-action sports, or surround yourself with the tranquillity of nature, living at Lumina lets you indulge in a huge variety of leisure pursuits very close to home.

Exclusive resident's facilities including screening room, roof garden, exercise room & business lounge.

Opposite Camberley Train station with great connections.

Close to highstreets shops & moments from great restaurants.

Enjoy green outdoor space with the private landscaped garden.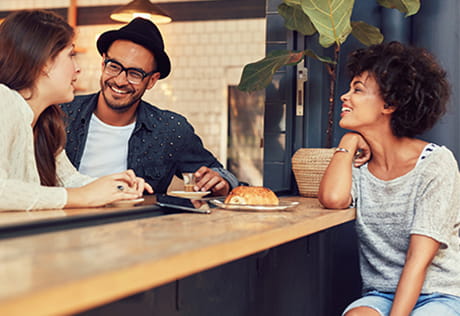 A Community to Be Part Of
Berkeley creates places that inspire a sense of price, belonging and community spirit.

Residents of Lumina will not only enjoy exceptional homes in a convenient location, but will also benefit from a welcoming atmosphere and a unique sense of belonging. With exclusive resident's facilities, our aim is to create a vibrant community through shared communal spaces designed to be enjoyed together.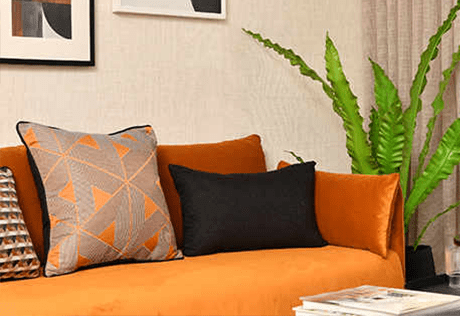 Designer Specification Interiors by Johnson Ribolla
Renowned for creating effortlessly eye catching interiors at some of London's most sought after addresses, Johnson Ribolla have defined a vision for the apartments at Lumina focused on a design style that would sit comfortably in a Shoreditch apartment yet encapsulates an ambience that is both relaxed and refined.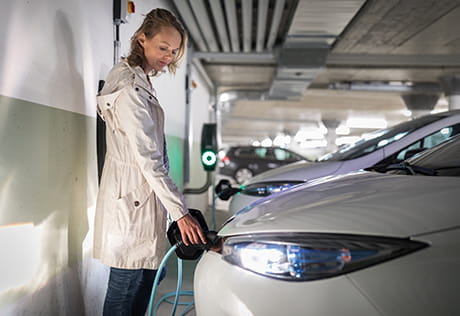 Parking - Secure Parking With Sustainability in Mind
Accessed via automatic registration plate recognition, a private parking desk is located on the 2nd floor, providing secure allocated parking and electric charging points for the residents of Lumina.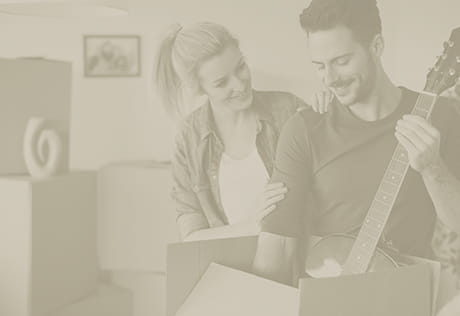 Storage - Keep Your Home Clutter Free
Located on the same floor as your apartment, Lumina offers residents the opportunity to secure a secondary storage space. A perfect solution for hiding away golf clubs or other bulky items and keeping your new home clutter free.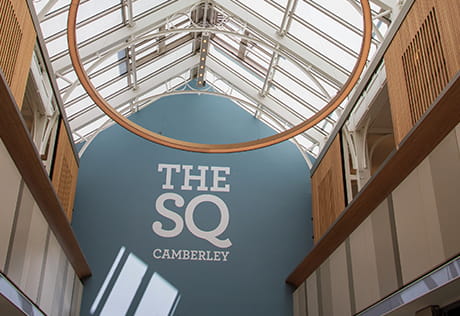 A New Style of Town Centre Living
Major town centre development in the last few years as well as further investment and an exciting vision will deliver a multi-million pound regeneration of The Square shopping centre, the creation of state-of-the-art leisure facilities and the establishment of a new cultural quarter on London Road.

Popularity and ever-improving connections are driving an evolution that extends into almost every aspect of life. These ambitious plans will mean an exciting new chapter in Camberley's history - with LUMINA at the centre of this thriving, progressive town.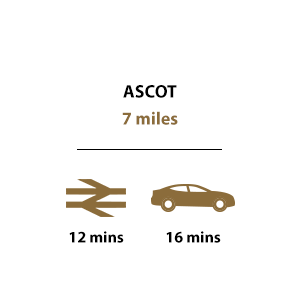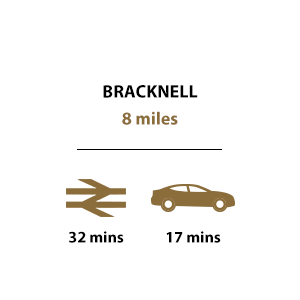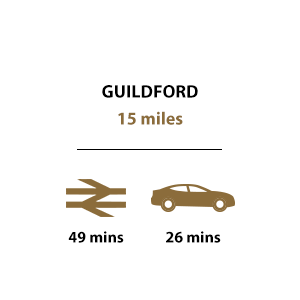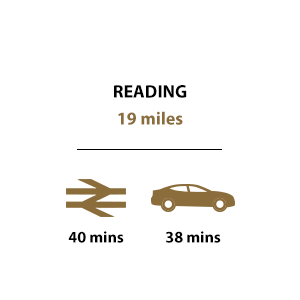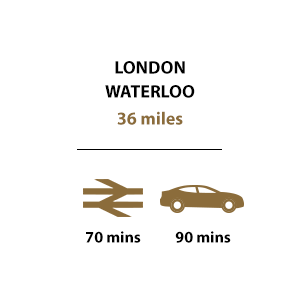 Sustainable Living at Lumina
Greener, More Economical Homes
At Lumina we have incorporated a range of features that make it easier for residents to live a sustainable lifestyle. These homes are designed to use less water and their CO2 emissions are lower than an average home, reducing the overall contribution to climate change.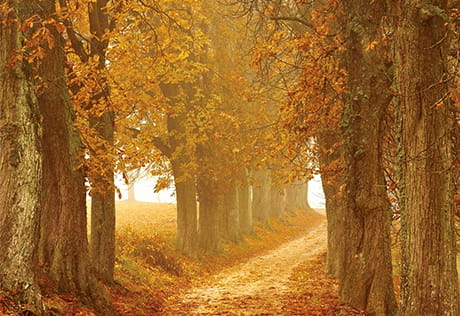 Creating Space for Nature
We recognise the importance of enhancing biodiversity at our developments. At Lumina the private landscaped garden will feature new planting to create a tranquil green environment, with a mix of species to enhance biodiversity.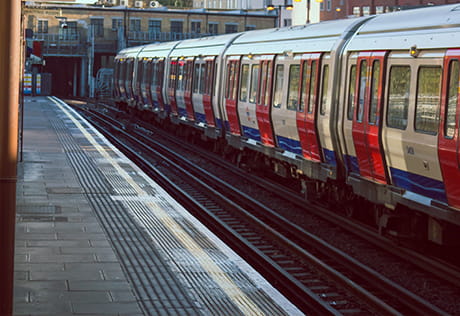 Sustainable Travel
Lumina is positioned close to local amenities, minimising the need for car travel. Camberley rail station is located opposite the development & the bus stop at the station offers several bus routes. There is also a secure cycle storage at the development for even more travel options.
Our Lumina App
App Features:
View the CGI images of the development
Explore floor plans for each home
Compare floor plans side by side
Email floor plans of interest
View plot availability and current pricing
Find local amenities on the area map like shopping, transport, restaurants, hospitals...
Explore the virtual tours of the development
View the development brochure
Get contact information and Marketing Suite location details
Bookmark favourite homes
Register your interest to receive new release detail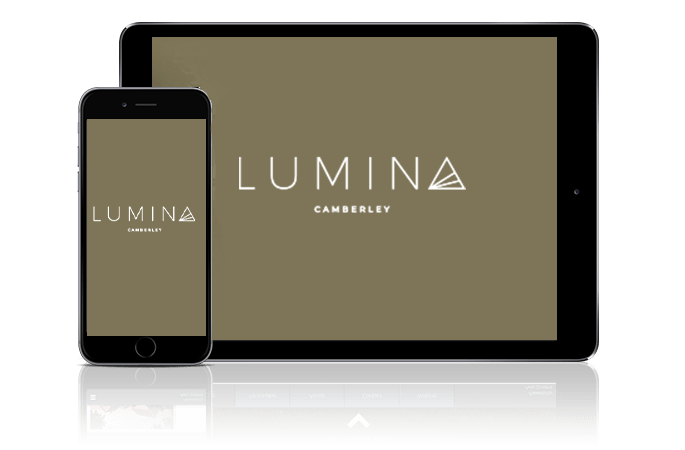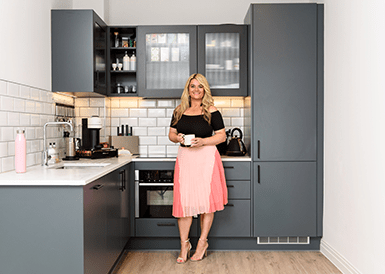 Savvy Surrey Saver Chooses Style and Convenience in Camberley
Having previously rented a four-bedroom house in Chiswick, west London, with three of her friends, not going out and doing the things she loved for a year meant Sofia was able to save around £1,500 every month, significantly boosting her savings to buy her very own home. She comments: "I had been saving for about 3 years before Covid hit...

Find
Ashwood House, 16-22 Pembroke Broadway, Camberley, Surrey, GU15 3XD

Call
01276 538580
Thursday to Monday 10am - 5pm and Tuesday & Wednesday 11am - 7pm