Lawn Club
The Lawn Club was founded with the intention of providing Trent Park residents with access to a range of quintessential country retreat facilities.

Members enjoy access to a range of leisure facilities all located within these grounds.

Scroll down to learn what is included in the membership.
Open Air Swimming Pool
Trent Park's elegant open air swimming pool, popular with society guests of the 1920's, will be beautifully restored for residents to enjoy.

Fun fact - In 1922 when Sir Philip Sassoon acquired the freehold of Trent Park and started work transforming the grounds, this included the first outdoor heated pool instillation in Europe.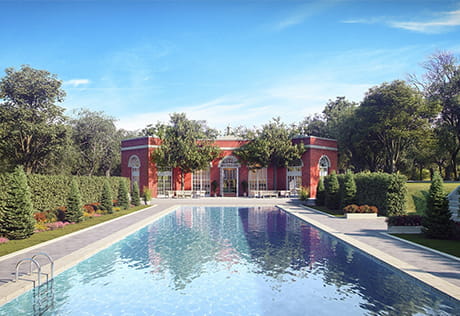 Equipped Gymnasium
The rejuvenated Orangery will be an aesthetic delight, where you can stay active with everything you need in one place. In these opulent surroundings, you can work on the body and mind. Unlike anywhere else to work out, the gym at Trent Park opens up to the pool with views across Trent Park House.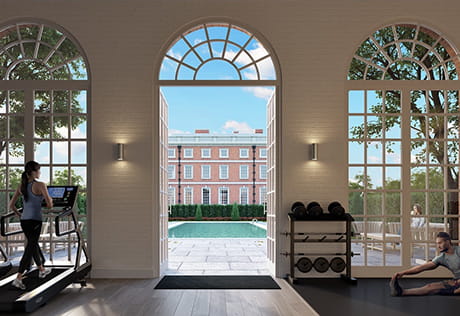 Open Air Tennis Courts
Life in Trent Park is about discovering a naturally healthy way of life, with activities that you can enjoy at your own pace. Discover the tennis courts located in a peaceful woodland setting.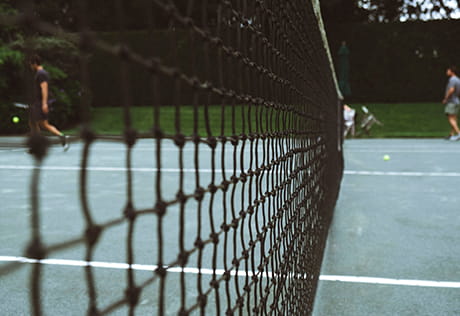 Acres of Beautifully Maintained Gardens
Residents at Trent Park will be able to enjoy the experience of living within a beautifully restored parkland setting including expansive views across the existing Lake into the wider setting of the adjacent Country Park.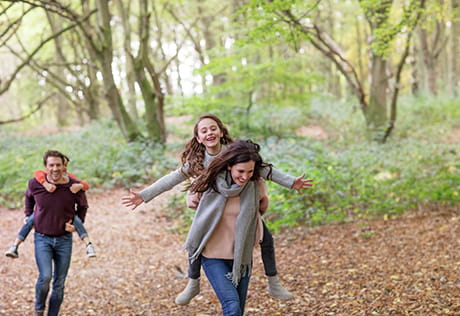 Residents' Shuttle
Taking you to and from Oakwood Underground station, residents can enjoy the ease and stress-free transport of a daily shuttle around the development.