St George is proud to be a lead sponsor for the Brent Borough of Culture 2020.
Backed by the Mayor of London, this high-profile, year-long cultural programme will explore the spirit and creativity of this fantastic borough and its diverse communities.
St George, which is developing Grand Union within the borough, has chosen to sponsor the Blueprint Collective, a group of inspirational local young people who are curating the Brent 2020 programme.
The collective are helping to shape major public events and will be developing concepts for new urban spaces for young people, in collaboration with the London School of Economics.
The Brent 2020 programme officially started on Saturday 18 January at Wembley Stadium, where a cast of hundreds took part in a dance performance with large scale projections illuminating the stadium's famous walkway.
Piers Clanford, Managing Director, St George, commented:
"We are delighted to sponsor the Blueprint Collective for Brent's Borough of Culture, working in tandem with the Brent 2020 team to promote the creativity and culture of the borough. Community sits at the heart of everything we do at St George and it is a privilege to work alongside young, talented individuals to deliver a highly curated programme of events that will bring the area to life."
High profile cultural events will take place throughout the year exploring the spirit and creativity of Brent. Events include:
Internationally acclaimed Brent writer, Zadia Smith, premiers new work performed at the Kiln Theatre
MOBO Awards' homecoming at The SSE Arena Wembley
Harlesden take-over by Brent's pioneers of reggae
A mile-long street party celebrating the Kilburn High Road
A new anthem for London, told by Brent, created by Brent-born singer-songwriter Rahel Debebe-Desalegne and Young People's Laureate for London Momtaza Mehri
London Borough of Culture is a Mayor of London initiative, supported by the City of London Corporation's Charity and City Bridge Trust. Brent will be the second London Borough of Culture in 2020 with more than 20,000 people backing its bid.
St George has made a long term commitment to Brent and is now transforming the derelict Northfields Industrial Estate into a vibrant new neighbourhood called Grand Union, delivering much needed homes and jobs in the borough.
The canal-side mixed-use development includes over 3,000 mixed-tenure one, two- and three-bedroom homes, of which more than 1,000 will be affordable, with private outdoor space for every apartment. The new homes will be complemented with a range of local amenities for the area, to include a nursery, a commercial gym, a health centre and a local convenience store.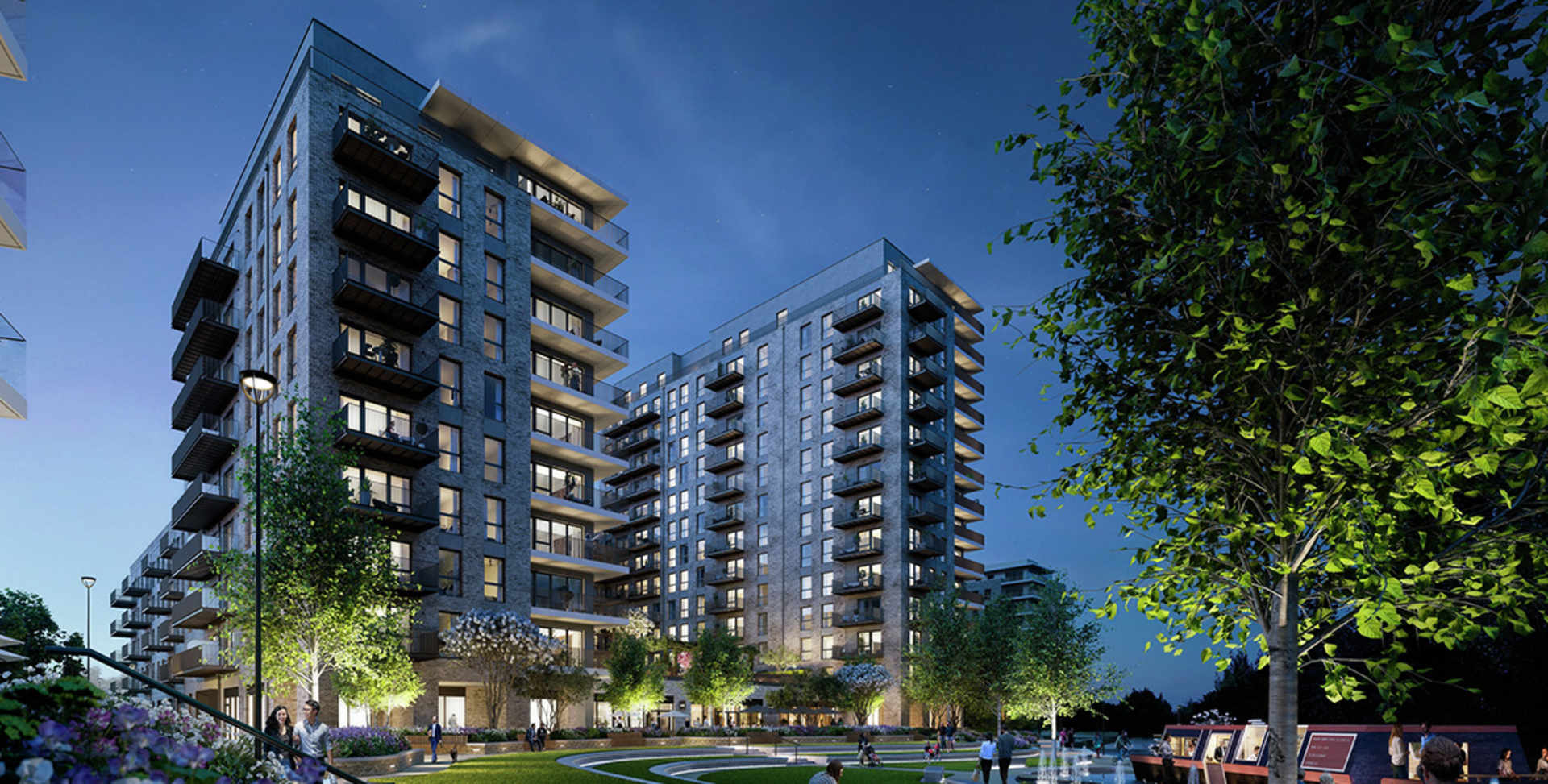 Offering an exciting location to live, work and relax, residents will enjoy access to 11 acres of public green spaces which will include a canal-side piazza with a vibrant selection of cafes, restaurants, and bars in addition to new community areas with children's play space in the centre gardens and riverside meadows. A 5,000 sq ft community centre will encompass a community garden and kitchens, providing workshops and flexible event spaces for existing and new residents.
The new development will reconnect the local area with the Grand Union Canal and River Brent by opening up previously inaccessible parts of these waterways to local residents and creating and improving routes to Stonebridge Park.
Located on the southern part of the site, next to the Old North Circular, the Generator will provide 135,000 sq ft of flexible workspace for a variety of light industrial businesses. The Generator will create more than 650 jobs and apprenticeships at Grand Union, making it a truly mixed-use development where homes and jobs can successfully co-locate.