Places to Eat in Hendon: A Locals Guide
The flourishing neighbourhood that surrounds Silkstream in North West London is quickly becoming the place to go with its emerging food scene resulting in a number of up-and-coming restauranteurs descending on the area.
As the number of foodie hotspots in Hendon expands, we're sharing our top places to eat out, all within a close proximity of Silkstream.
A Quick Bite at Hendon Bagel Bakery
Heard of the infamous Beigel Bake on Brick Lane? This is Hendon's answer. Especially popular with Middlesex University students, the smoked salmon and cream cheese bagels have a cult-like following.
There is ample seating inside the bakery for you to enjoy your meal in peace. When the sun is out you may prefer to sit outside, enjoying a coffee and croissant, while you pass the time people-watching.
Hendon Bagel Bakery, 55-57 Church Road, Hendon, London, NW4 4DU.
A 10-minute bike ride away from Silkstream.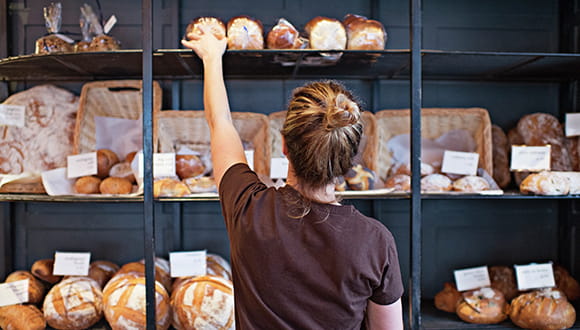 Brunch With a View at Sunnyhill Café
Rumour has it, Sunnyhill Café serves the best Shakshuka outside of Israel. A cosy log cabin set in a 22 hectare park, here you can enjoy a fusion of Mediterranean and Middle Eastern cuisine. A popular spot with the locals, Sunnyhill Café first opened its doors in 2001.
Round off your meal out with a stroll through Sunny Hill Park, a site of local importance for nature conservation, with extensive views to the North and West of London.
Sunnyhill Café, The Pavillion, Sunnyhill Park, Watford Way, Hendon, London, NW4 4XA.
A 13-minute bike ride away from Silkstream.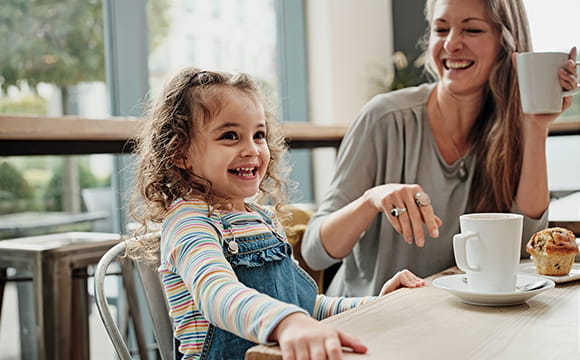 Bang Bang Oriental: A Must-Try
North London's hottest destination, Bang Bang Oriental boasts the widest range of specialist Asian restaurants in the UK. We'd recommend you visit on an empty stomach as with menus from Mumbai to Tokyo, Korea to Taiwan; you won't be leaving Bang Bang Oriental hungry. For a more formal dining experience, the Golden Dragon Restaurant seats 360 and is perfect for parties.
Beyond the food, Bang Bang Oriental is a diverse and vibrant lifestyle hub. The local Oriental Chinese Community is based here and regularly host events and initiatives.
Bang Bang Oriental Foodhall, 399 Edgware Road, London, NW9 0FH.
A 5-minute bike ride away from Silkstream.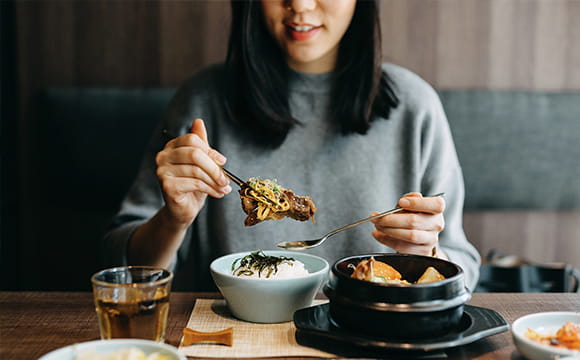 Epic Roasts at The Beaufort Pub
A great roast is a staple for most Londoner's and at The Beaufort Pub they do not disappoint. Succulent meats, seasonal veggies, giant yorkies and buckets of gravy - this warm pub offers a welcome escape from those Sunday blues!
Feeling decadent? Why not indulge in one of The Beaufort Pub's delicious hand-crafted cocktails, perfectly prepared by an expert mixologist.
The Beaufort Pub, 2 Heritage Avenue, Off Grahame Park Way, Hendon, London, NW9 5AA.
A 10-minute bike ride away from Silkstream.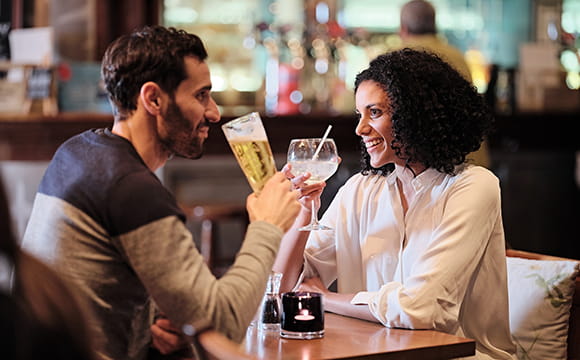 Enjoy a Cuppa at Kookoo Café 
A charming spot on the corner of West Hendon Broadway, Kookoo Café is the perfect place from which to enjoy your morning brew. Light bites are also available with scrumptious sandwiches and paninis, delicious omelettes and salads on the menu.
In a hurry? The friendly baristas can also roast your coffee to-go.
Kookoo Café, 270 West Hendon Broadway, London, NW9 6AE.
A 5-minute walk from Silkstream.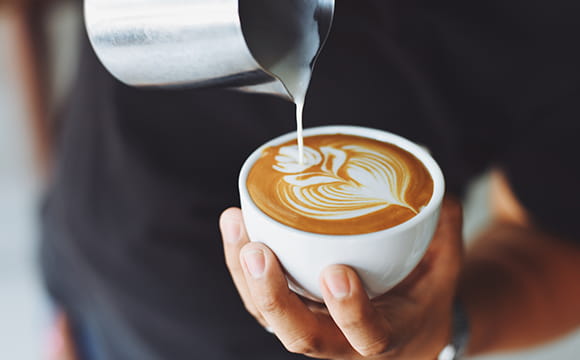 Experience the Delights of Zaza Artisan Café 
A family-run café established in 2021, Zaza is somewhat of a phenomenon with their breakfasts and Turkish tea a much-loved favourite. Alongside the brunch menu, there's a wide selection of sweet and savoury treats.
Looking for a caffeine fix? You are in luck - Zaza's signature, own-blend coffee will not disappoint.
Zaza Artisan Café, 240 West Hendon Broadway, London, NW9 6AG.
A 6-minute walk from Silkstream.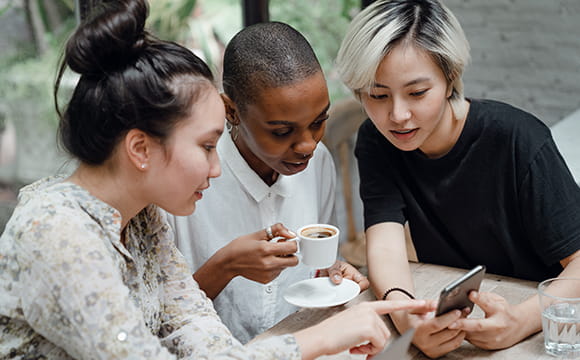 A Taste of Italy at Paro's 
After several years of business in Italy, Paro's has brought authentic Italian cuisine to Hendon. The pasta is made fresh, daily by the expert hands of the head chef Vincenzo. The flavoursome pizzas (soft on the inside and crispy on the outside) and creamy tiramisu are amongst other highlights.
Paro's is also available to order on Just Eat and Deliveroo, should you wish to indulge at home.
Paro's, 244 West Hendon Broadway, London, NW9 6AG.
A 6-minute walk from Silkstream.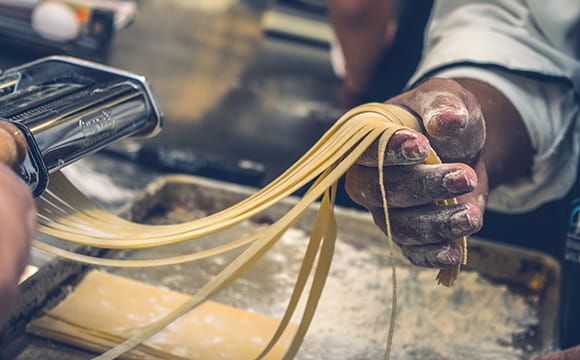 There's something for everyone in Hendon and Silkstream's prime location means it's easy to make the most of what is on offer. If you are searching for a home in Hendon, explore the 1, 2 and 3 bedroom homes available at Silkstream from £432,000 here.
Disclaimers
Lifestyle images are indicative only