On Wednesday 19th July, Berkeley Homes celebrated a major milestone in the development of Horlicks Quarter with the official opening of Memorial Square and the highly anticipated residents' facilities at the historic Horlicks Factory.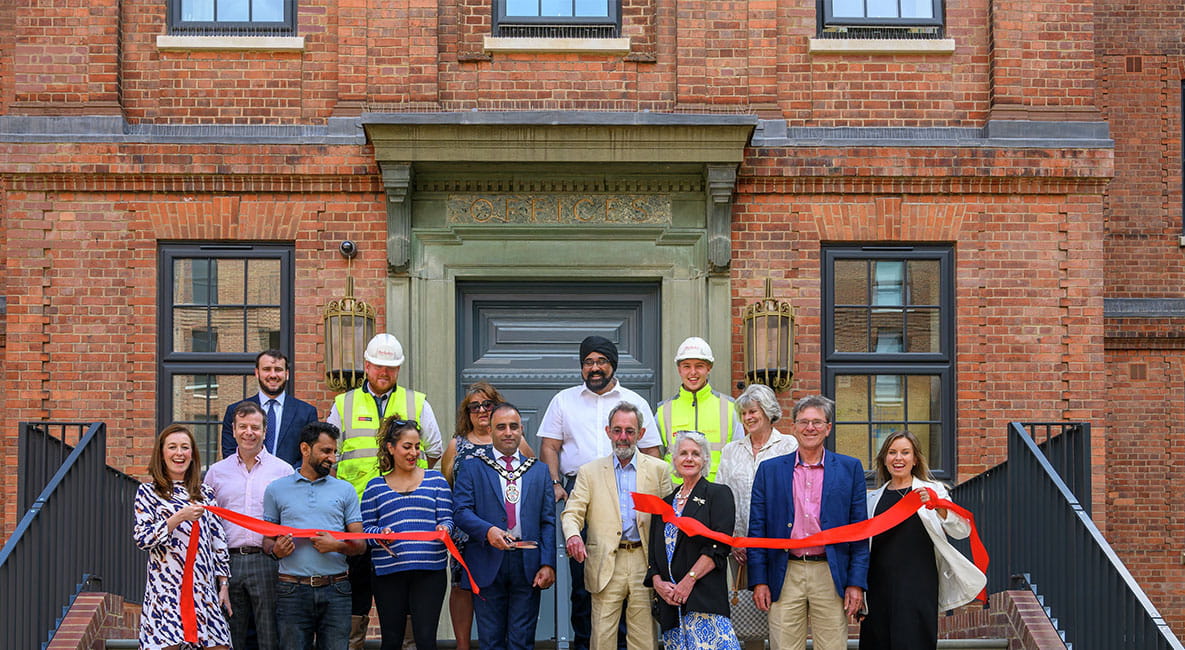 Elkie Russell, Managing Director and Caroline McHardy, Land and Development Director of Berkeley Homes were joined by the Mayor of Sough, Cllr Amjad Abbasi, and special guests, Sir James Cunliffe William Horlick and Araminta Carson (nee Horlick), the grandchildren of Horlicks co-founder, Sir James Horlick, 1st Baronet. The ceremony marked the completion of Memorial Square, the latest public amenity space at Horlicks Quarter, signifying a momentous occasion for everyone involved.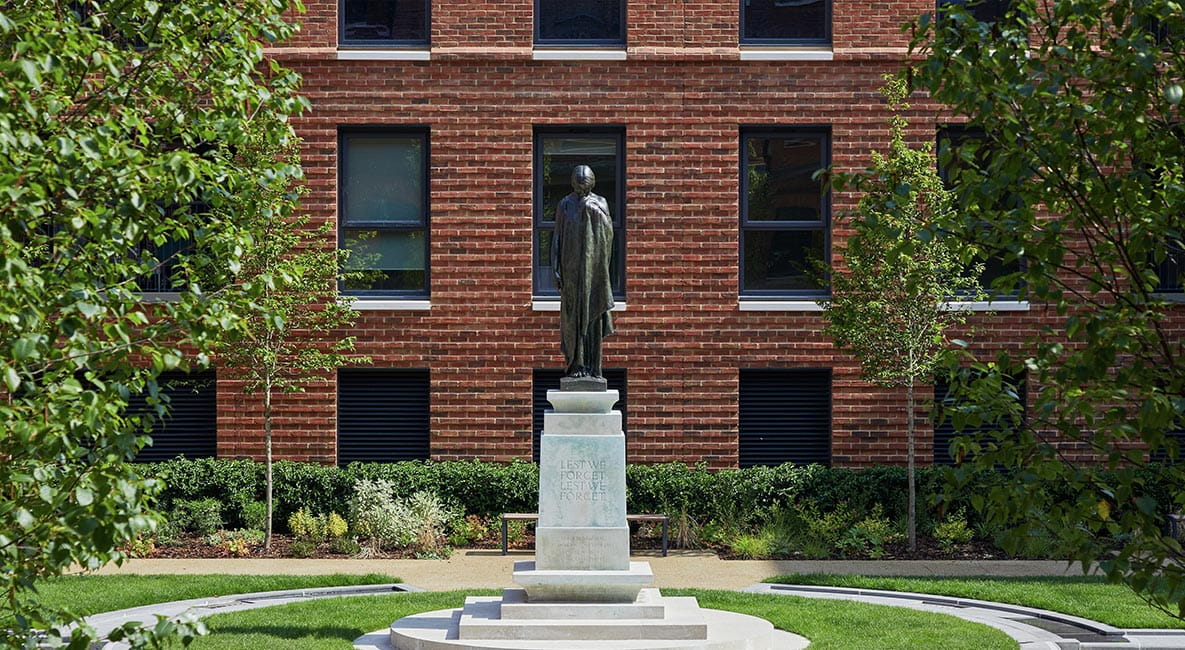 Memorial Square stands out as one of the most prominent communal areas within this thriving new community. The beautifully landscaped space is now home to Grief -, the sympathetically restored Grade II listed War Memorial commissioned by the Horlicks Company in 1949. It serves as a poignant symbol of remembrance for the staff who bravely fought in both the First and the Second World War. Another significant feature of the Square is the beautifully restored original Horlicks Factory doors, which offer residents a truly impressive entrance to their new homes via wide stone steps.
Residents have begun moving into the iconic former Horlicks Factory, with completion of the first apartments which took place earlier this month. This also coincides with the opening of the superb range of residents' facilities, including a games room, gym, cinema room, dining room, and concierge office. Additionally, next year will witness the inauguration of a well-appointed co-working space in the Clocktower and a rooftop garden. Plans are also underway for an on-site café, a day nursery, and a central piazza for open-air community activities.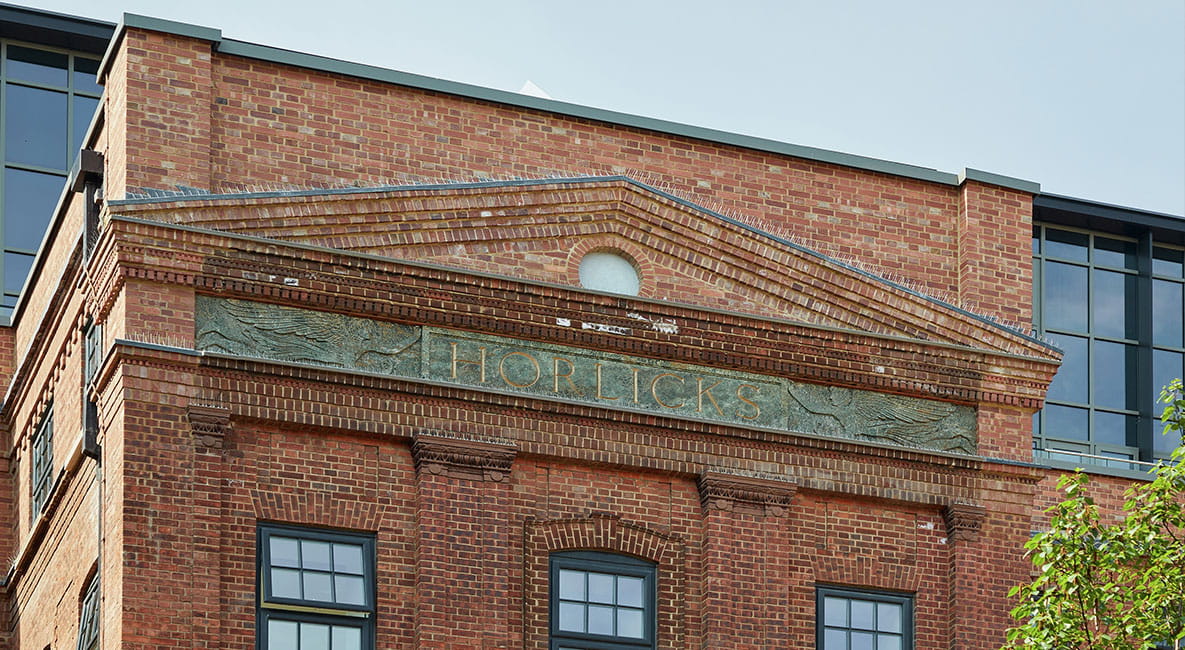 Caroline McHardy, comments:, "Memorial Square stands as a defining landmark within Horlicks Quarter. We take immense pride in the remarkable transformation we have achieved with the Horlicks Factory building and the War Memorial, both meticulously restored to their former glory. It was a privilege to have the Mayor and Horlick family join us to commemorate this significant milestone. Hearing their childhood stories and seeing their pride in the restoration of the building made us immensly proud of what we have delivered keeping both their legacy and the history of this site alive for Slough."
"We are thrilled to welcome the first residents to the Horlicks Factory, witnessing them embark on their new lives in this iconic and historic building. Additionally, we are excited to announce that our first show home is now open, allowing anyone interested to experience the incredible lifestyle on offer.