Poplar HARCA recently celebrated a significant delivery milestone with St William at Poplar Riverside, a major new waterside neighbourhood on the banks on the River Lea in Poplar.

The ceremony marked the topping out of the first 219 affordable homes, with the first residents expected to move in 2023. The affordable homes are amongst the first to be delivered at Poplar Riverside, which in total will deliver more than 600 affordable homes across four buildings.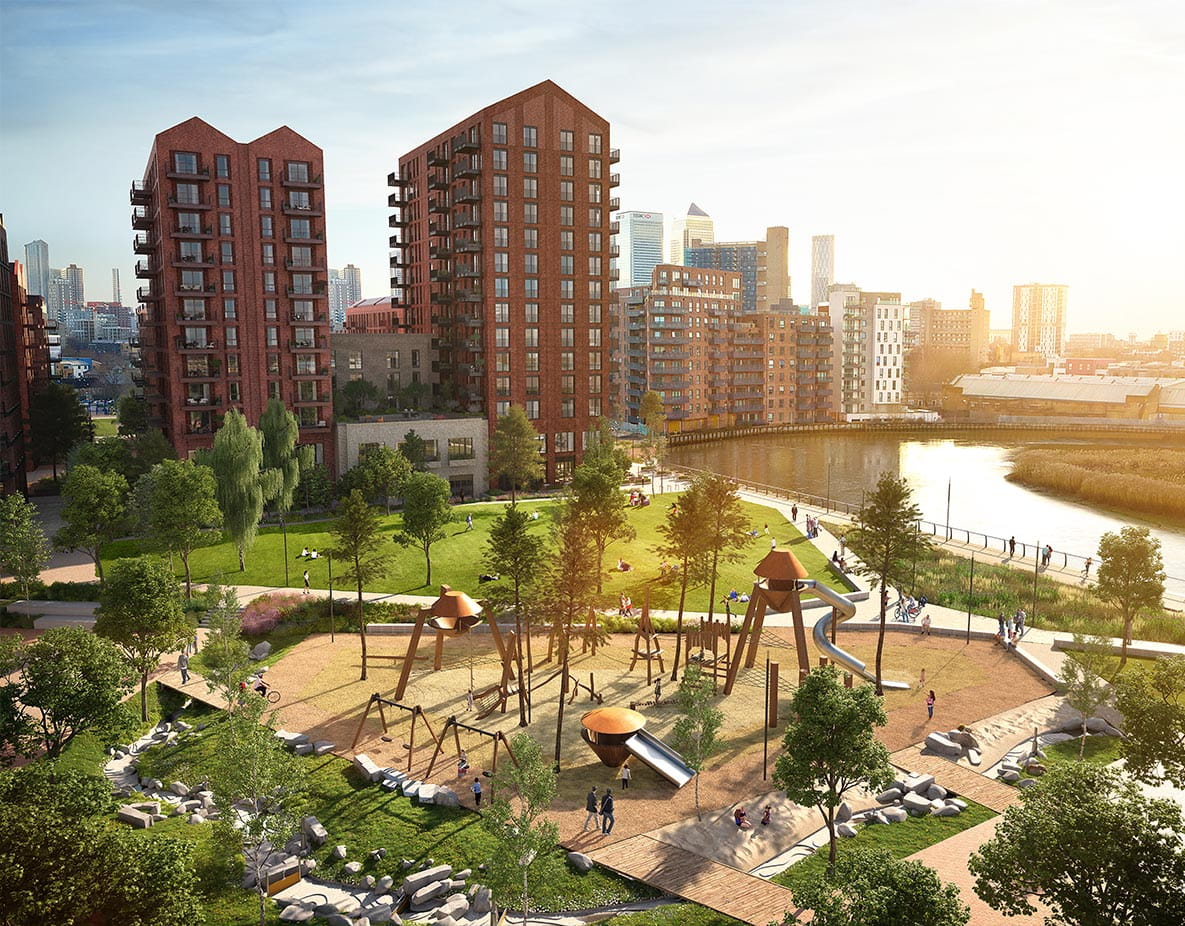 Computer Generated Image
A significant new chapter for this part of the capital, Poplar Riverside is one of east London's most exciting regeneration projects, providing more than 2,800 new homes in total.
With over half the development dedicated to green space, the transformation will provide a 2.5-acre public park with an adventure and nature playground for children to explore alongside a 500m riverside walkway. Poplar Riverside will also bring over 90,000 sqft of commercial space, a new Sainsbury's food store and a riverside pub, firmly establishing a new hub for the local community.
Babu Bhattacherjee, Director of Communities and Neighbourhoods at Poplar HARCA said: "This area of east London has been an urban island for a long time. St William's Poplar Riverside development will open up this area and create routes through and across E14. The creation of affordable family homes as part of this development is of equal importance. We know the levels of overcrowding, the lack of social housing and affordable housing in this part of east London. The shared ownership and social homes Poplar Riverside will create will make a massive difference to local families and we know how excited our community is to see what this development has to offer."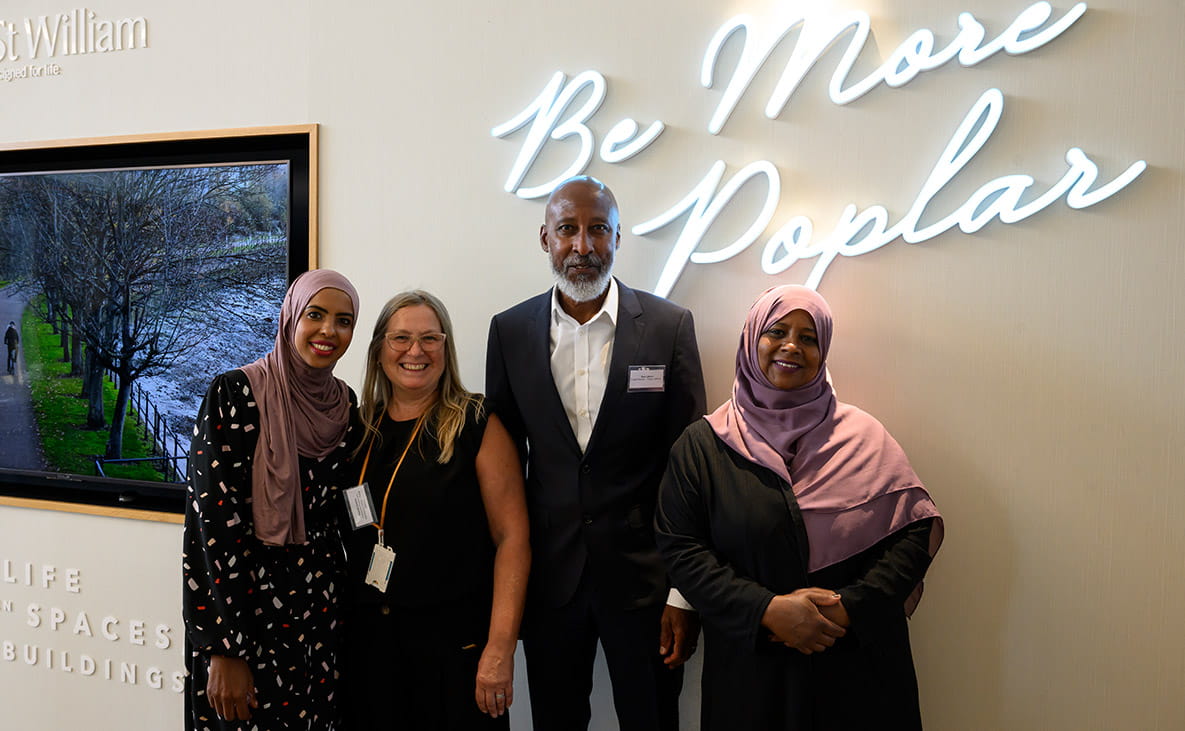 Paul Hopkins, Managing Director at St William said: "This is a significant milestone for Poplar Riverside and it's exciting to be moving forward at speed in creating this exciting new east London neighbourhood. Through the partnerships we've formed with Tower Hamlets and Poplar HARCA, we will both increase the supply of high-quality affordable homes for this part of the capital whilst creating an inclusive mixed-use community."
The 20-acre derelict brownfield site was previously inaccessible, and is now being stitched back into the surrounding area. Read more about how Berkeley is transforming brownfield sites into sustainable, well-connected neighbourhoods here.