Employment intervention programme Street Elite is offering young people from Southall a chance to take back control of their lives.
Street Elite is a 'training for work' initiative that uses sport, mentoring and youth engagement to inspire and motivate young people. Delivered in partnership between Berkeley Foundation and youth charity The Change Foundation, the programme works specifically with young unemployed people who are impacted by crime, violence, inequality and barriers to work.
In June, hundreds of local school children from Southall attended a Street Elite Festival at Berkeley's The Green Quarter, to try out a range of sports and celebrate the graduation of young people from the programme. They were joined by local MP Virendra Sharma, The Mayor of Ealing Cllr Mohinder Midha, Lord Anthony Young of Norwood Green, local councillors and other local organisations such as Southall Community Alliance and Southall FC.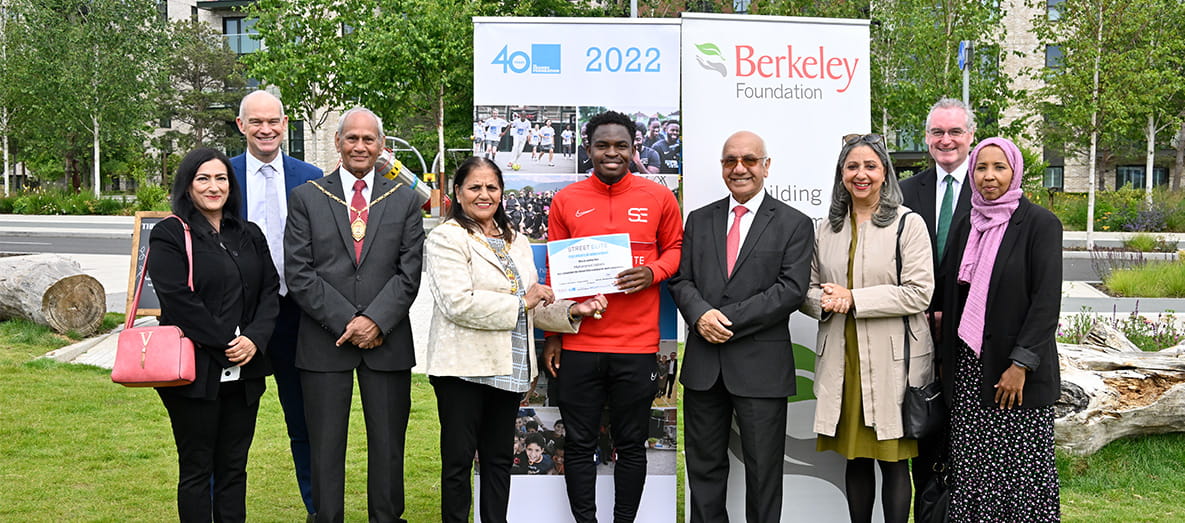 This year, 15 young people from the borough of Ealing have been through the pioneering programme. Street Elite sees coaches from The Change Foundation working with them round the clock with personal training, mentoring and group activities to build their confidence and prepare them for the world of work.
Berkeley will be offering a one-week work placement at The Green Quarter to all young people who complete the programme, with permanent employment opportunities also a possibility.
Henry Glynn, Head of Programmes at The Change Foundation, said: "These young people aren't hanging around in Job Centres. We recruit them on estate walks, by engaging with local youth workers or word of mouth referrals from former participants. Our team of dedicated and passionate coach mentors then work with them intensively over a 9 month period to help them develop the skills and motivation to get into work or further education."
Young people on the programme complete sessions in health and wellbeing, communication, conflict resolution, personal budgeting with charity MyBnk and a variety of creative employability challenges.
Sally Dickinson, Head of the Berkeley Foundation, said "The National Youth Agency recently warned that without additional support, many of our remaining youth services will close, decimating opportunities for young people. The need for this kind of intervention greater than ever. We think we're in an excellent position to support this programme – the Berkeley Group offers a one week placement to every young person who completes the programme, with the offer of full time employment if they impress."
Anton Gabriel was a graduate of the programme six years ago and found permanent work at Berkeley's The Green Quarter in Southall. Reflecting on his experience, he said: "I found that Street Elite taught me the skills for the working world. It shows you don't have to be top of the class to achieve. I've now got a long term career, building homes in my local community."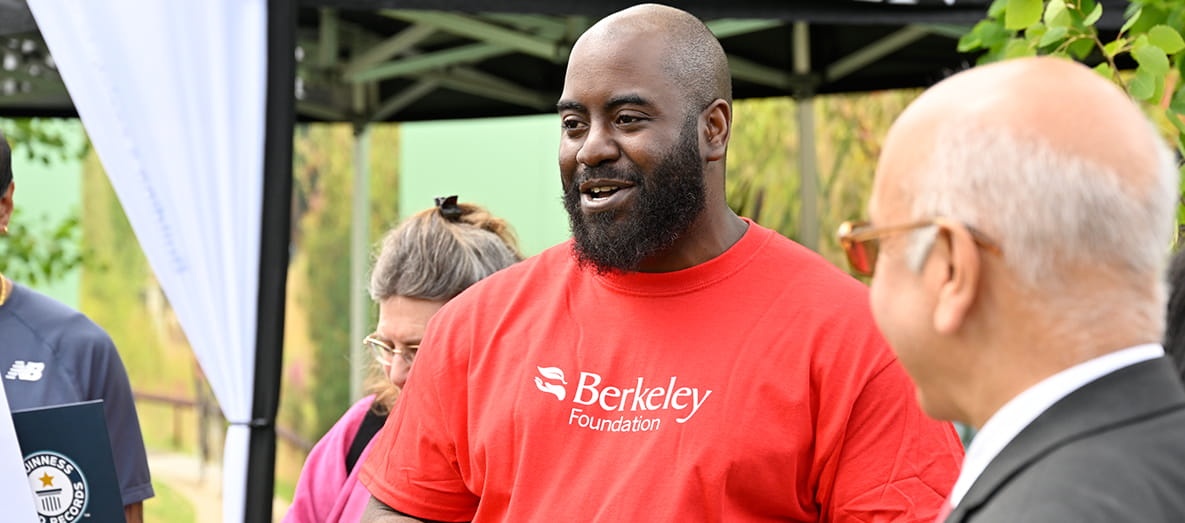 Marcus Blake, managing director at Berkeley St George City which oversees The Green Quarter in Southall, said: "Creating opportunities for young people is a priority for Berkeley so it was fantastic to welcome a host of local schools and students to The Green Quarter to find out more about Street Elite. We have graduates from Street Elite currently working at The Green Quarter, so we've seen first-hand how valuable the programme is in providing career advice, on-the-job experience and important life skills. I'd encourage anyone interested in the programme to get in touch and find out what Street Elite can offer."
Street Elite aims has so far had at least 80% of its participants transition into jobs or further education at the end of each programme. It celebrated its tenth anniversary this year, having worked with over 700 people in the last decade.
Find out more about the Berkeley Foundation and its partnership with organisations like The Change Foundation here.