Parkside Yards
1 Seva Drive, Southall, UB1 1GH
Parkside Yards is a vibrant new destination at The Green Quarter, with an outdoor piazza at its heart offering opportunities to eat, meet, drink, work, play, and shop in green surroundings. The eagerly anticipated new hub offers something for everyone. From a new café, pizzeria airstream to a creative arts hub, ceramics studio and a unique lifestyle store. This exciting new district will also add to the expanding parkland in the area with a pioneering tree nursery, woodland trail and children's play area.
New destination combining creativity, community and nature
Pioneering new tree nursery with woodland walk and nature trail
Creative and community hub by OPEN
Outdoor piazza with shops, café, airstream and more
Christmas at The Green Quarter
Join us on Thursday 30th November for Christmas at The Green Quarter as we kick off our festive celebrations in Parkside Yards. Sing along to Christmas carols, warm up with mulled wine, meet the reindeer and take a seat in Santa's sleigh, there is something for everyone. Also on the day, take part in a Christmas creativity workshop and make a Christmas card, tree decoration or Santa key!
Workshops and Classes With OPEN Southall
Throughout December, OPEN Southall will be running a schedule of festive workshops and classes to help us get into the creative festive spirit. Take a look of some of the classes that will be running, and get in touch for more info.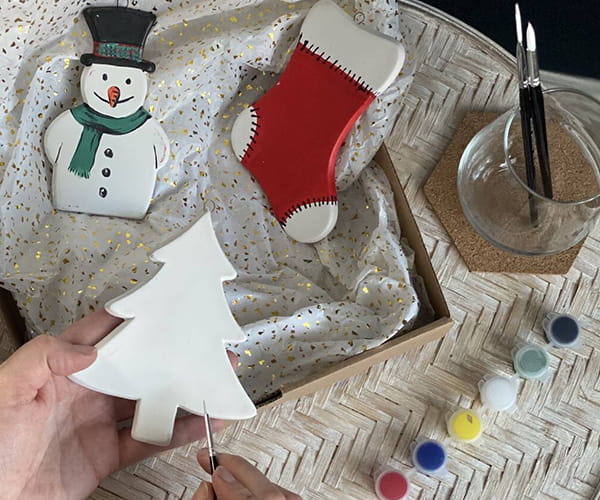 Paint a Christmas Tree Decoration
Get arty and paint your very own ceramic tree decoration!
Create a Table Centrepiece
Using flowers and foliage, make a standout centrepiece that is the star of your dinner table setting!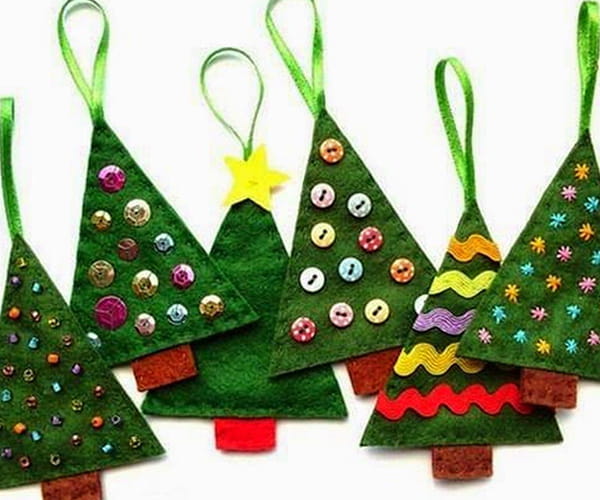 Make a Felt Tree
Design and create your very own felt Christmas tree decoration.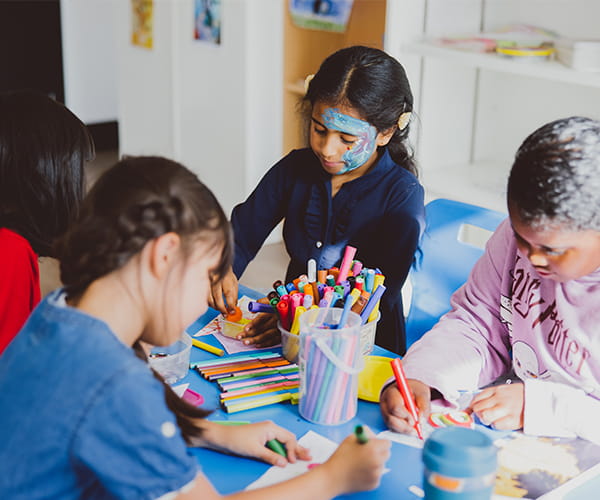 Make a Christmas Card
Give your friends and family a surprise this year with a unique card you have made!
Rent a Tree
This year, we have partnered with London Christmas Tree Rental to provide the opportunity to rent a real potted Christmas tree that can be used year after year. Simply choose your tree from the website, select Southall collection point, and collect your tree from the pick up point at Parkside Yards on Sunday 10th December. Then just drop your tree back off to Parkside Yards on Tuesday 2nd January.
This is a lovely way of reducing tree wastage over the Christmas period, helping the environment whilst also still having a beautiful Christmas tree in your home, which you can even name and have back again next year!
For more information and to order your tree please visit:
Parkside Yards Opening Times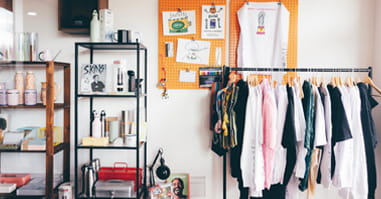 1. House of A.E.I.O.U
Explore a contemporary lifestyle store offering a wide range of goods from clothing, art supplies, books, homeware, greeting cards to gifts and stationery to support your daily lifestyle.
Weds - Sat: 10am - 5pm
Sun: 10am - 2pm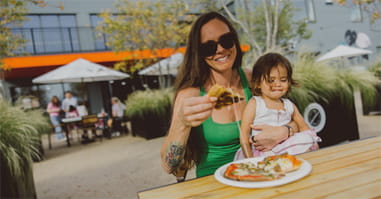 2. Pinsafresco Pizzeria
Discover Pinsafresco. The home of authentic Pinsa Romana pizza, straight from the heart of Italy in Southall. Get ready to experience a taste sensation like no other, served alfresco in the piazza.
Thurs - Sat: 12pm – 10pm
Sun: 12pm - 5pm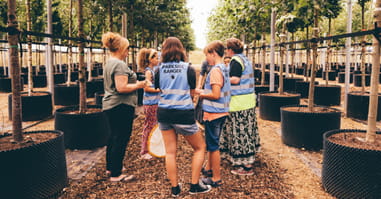 3. Tree Nursery & Woodland Trail
Immerse yourself in nature and discover the beauty of our on-site tree nursery and serene woodland trail.
7 days a week: Dawn to Dusk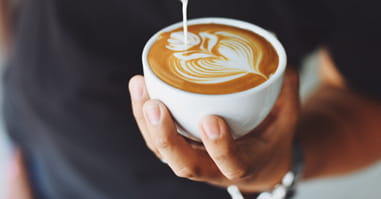 4. Café
Take a break and savour delicious food and beverages crafted with locally sourced ingredients, enjoy dining alfresco in the piazza or cosy up in the café.
Mon - Fri: 8am - 10pm
Sat: 9am - 10pm
Sun: 9am - 5pm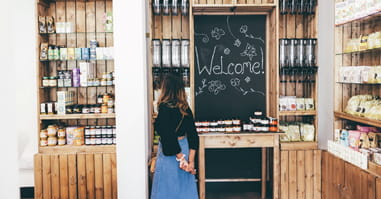 5. Forthcoming Facility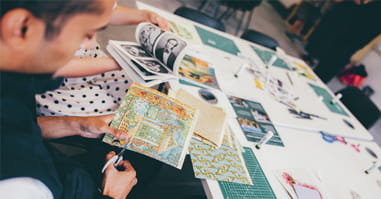 6. OPEN Southall
Unleash your creativity with ceramics, sewing, quilting, and more. Join taster sessions and workshops to learn new skills and express yourself.
For a programme of activity visit opensouthall.com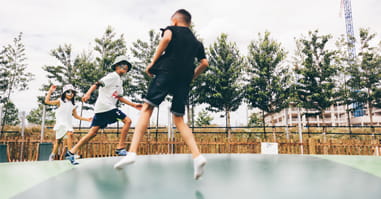 7. Children's Play Area & Giant Jumping Pillow
Watch your little ones laugh and play in our vibrant children's play area, complete with a giant jumping pillow for endless fun.
7 days a week: 8am - 7pm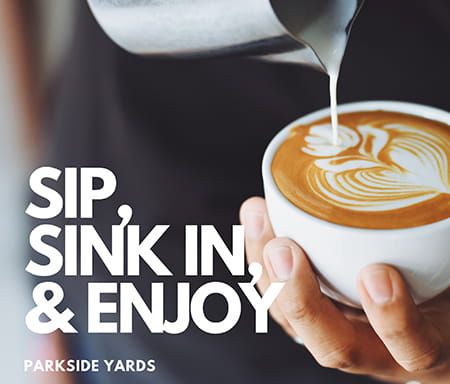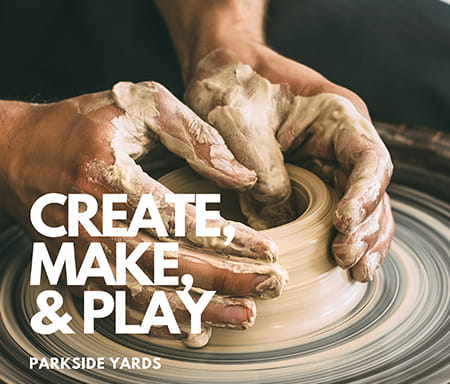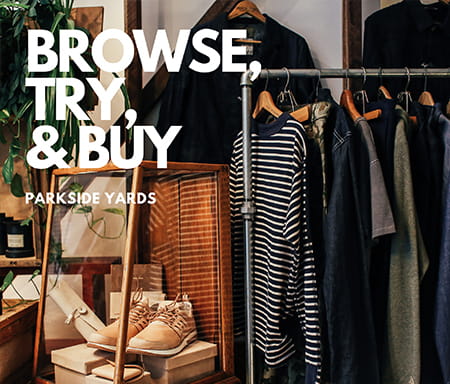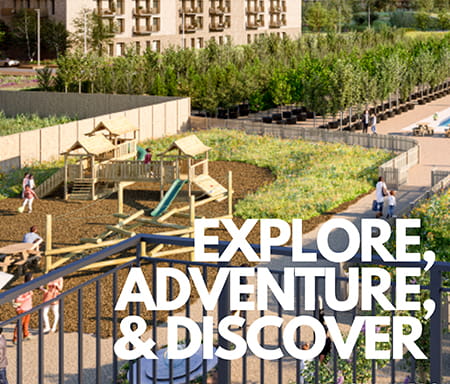 Creativity
Creativity
Experience boundless creativity at Parkside Yards. Unleash your artistic potential at the ceramic studio, or get inspired by textiles, where traditional crafts are taught with a contemporary twist.
Open Southall's creative program also features courses and drop-in sessions for all ages and diverse abilities, providing everyone with a chance to explore their creative side.
Community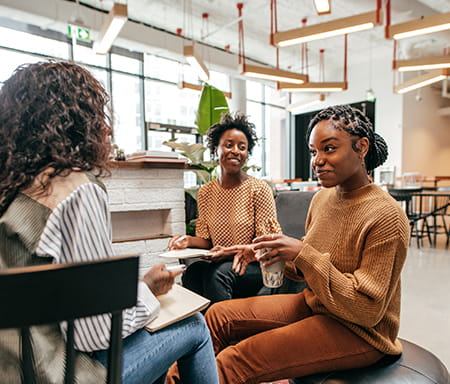 Community
Discover an inclusive and dynamic community hub at Parkside Yards with Open Southall. Experience a welcoming environment where you can have fun, learn new skills, admire new artwork, exchange ideas, socialise with friends, and feel a sense of belonging.
Open Southall offers a range of activities for all ages, encouraging creativity and providing a space to be inspired and fulfilled. Come and be a part of our vibrant community!
Nature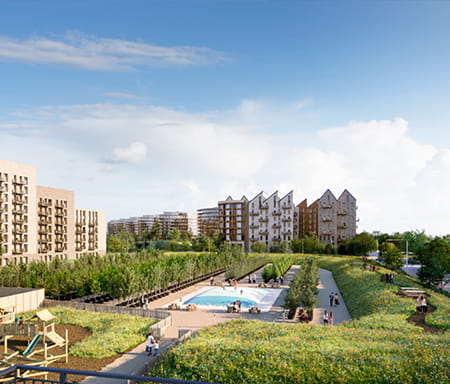 Nature
Experience a delightful day out for the whole family at Parkside Yards. Take a leisurely stroll through the picturesque wildflower meadows with convenient picnic benches and children's play areas.
For more adventure, explore the new tree nursery with over 600 air-potted trees, featuring exciting woodland sculptures along the nature trail. Discover the wonders of nature and create unforgettable memories.
Follow Us for Latest Updates 
Parkside Yards is now open! Follow us on social media to stay up to date with the latest events, news and updates.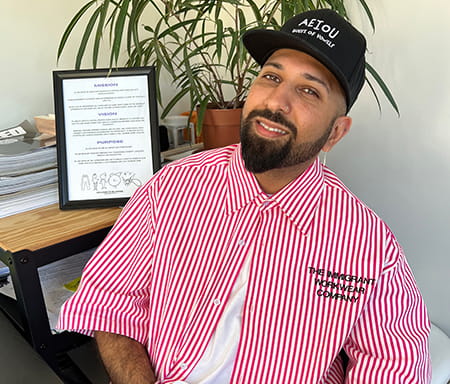 Spotlight on House of AEIOU
Born and raised in Southall, Manu is the founder of House of AEIOU, a contemporary lifestyle and workwear clothing brand. Determined to create and celebrate imperfections, Manu's collections are driven by his imagination and desire to challenge the stereotype. Passionate about community and dedicated to self-expression, the Mission of House of AEIOU is to provide people from all backgrounds access to contemporary and traditional functional goods, clothes, handmade arts and crafts, as well as championing books written by authors from ethnic minority backgrounds. Follow House of AEIOU on social media to keep up to date with their launch.
Life at The Green Quarter 
Parkside Yards is part of The Green Quarter, one of the biggest regeneration projects in West London that is transforming sites into a sustainable, unique and nature-rich place where communities thrive. Creating a new destination, The Green Quarter will provide new homes, leisure facilities, retail, vast open green space including two new parks, and connections to the surrounding areas via footbridges and cycle paths, for the whole community to enjoy.
Homes at The Green Quarter
There is a selection of homes currently available at The Green Quarter, each benefitting from private outside space and access to exclusive onsite residents' facilities including a gym, screening room and concierge. Some of the homes are ready to move into now, whilst others will be ready in the coming years, so there is something for everyone.
Book an exclusive tour today of the available show homes and discover a collection of 1, 2 & 3 bedroom apartments, as well as 3 bedroom townhouses launching soon.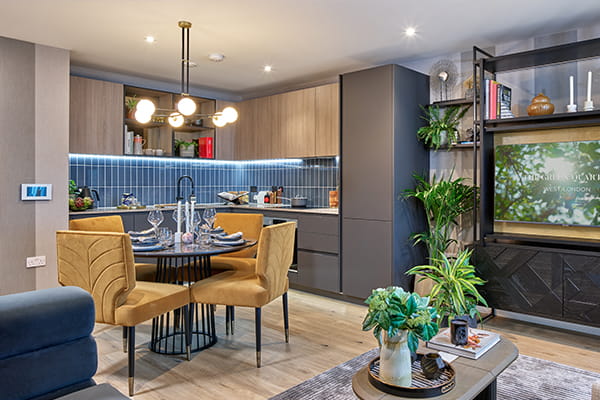 Disclaimers
Where applicable, images, CGIs and photography are indicative only.
Site Plans / Site Maps are indicative only and subject to change [and subject to planning]. In line with our policy of continuous improvement, we reserve the right to alter the layout, building style, landscaping and specification at any time without notice.
Your attention is drawn to the fact that in rare circumstances it may not be possible to obtain the exact products or materials referred to in the specification. Berkeley Group plc reserves the right to alter, amend or update the specification, which may include changes in the colour, material and / or brand specified. In such cases, a similar alternative will be provided. Berkeley Group plc reserves the right to make these changes as required. A number of choices and options are available to personalise your home. Choices and options are subject to timeframes, availability and change.
Floorplans shown are for approximate measurements only. Exact layouts and sizes may vary. All measurements may vary within a tolerance of 5%. The dimensions are not intended to be used for carpet sizes, appliance sizes or items of furniture.
Maps are not to scale and show approximate locations only.
All distances or journey / travel times are approximate and may not be direct. Where applicable, times have been established using relevant sources (
maps.google.co.uk
/
nationalrail.co.uk
).