Kingshill Meadow
Cirencester, GL7 1NP
Set in idyllic surroundings, deep in the heart of the Cotswolds countryside. Kingshill Meadow is a rare collection of stylish 4 bedroom homes perfectly positioned in Cirencester.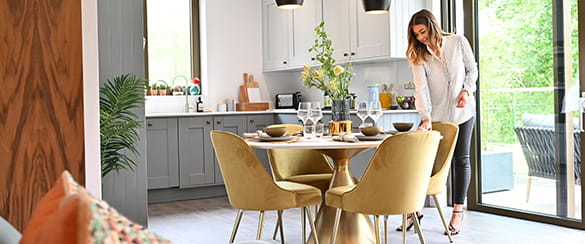 Development Completed
This development is now all sold and has been completed. You can browse all our
current active developments
to find any available properties for sale.
Local Area
To show local points of interest on the below map please select from the available filters.

The map cannot be loaded
Please try again by refreshing the page, or come back later.
Romans left their legacy in Cirencester, making the town full of cultural attractions from grand estates to Roman Amphitheatres, providing fabulous days of exploring for the whole family. The award-winning Corinium Museum, home to one of the finest collections of antiques in Roman Britain, offers a range of Roman-centric activities, or alternatively, explore and develop your artistic talents at The Brewery Arts Centre with its fantastic contemporary art gallery and theatre.
Corinium Museum
The Brewery Arts Centre
Rodmarton Manor
National Arboretum at Westonbirt
Parents at Kingshill Meadow can relax in the knowledge that a good choice of schools are nearby. Cirencester Kingshill Comprehensive School is within easy walking distance, meaning no more school runs. Deer Park Comprehensive School on the western fringes of the town has been awarded an 'outstanding' status in Ofsted reports whilst the neighbouring Cirencester College is one of the top five colleges in the South West.
Cirencester Comprehensive School
Deer Park Comprehensive School
Cirencester College
Rendcomb College & Junior School
Cirencester is well placed on a key road network offering excellent links to key places including Cheltenham, Swindon, Bristol and Oxford. Furthermore, the M4 and M5 motorways are easily accessible, enabling you to drive to Bristol Airport within one hour. Excellent rail connections to London Paddington and Bristol can also be found from Kemble Station.
Kemble Rail Station to London
Bristol Airport
15 miles from Swindon
39 miles from Oxford
Easy access to M4 and M5
Disclaimers
Where applicable, images, CGIs and photography are indicative only.
Site Plans / Site Maps are indicative only and subject to change [and subject to planning]. In line with our policy of continuous improvement, we reserve the right to alter the layout, building style, landscaping and specification at any time without notice.
Your attention is drawn to the fact that in rare circumstances it may not be possible to obtain the exact products or materials referred to in the specification. Berkeley Group plc reserves the right to alter, amend or update the specification, which may include changes in the colour, material and / or brand specified. In such cases, a similar alternative will be provided. Berkeley Group plc reserves the right to make these changes as required. A number of choices and options are available to personalise your home. Choices and options are subject to timeframes, availability and change.
Floorplans shown are for approximate measurements only. Exact layouts and sizes may vary. All measurements may vary within a tolerance of 5%. The dimensions are not intended to be used for carpet sizes, appliance sizes or items of furniture.
Maps are not to scale and show approximate locations only.
All distances or journey / travel times are approximate and may not be direct. Where applicable, times have been established using relevant sources (
maps.google.co.uk
/
nationalrail.co.uk
).