Introducing: Valencia Tower at 250 City Road
---
Aesthetically pleasing apartments in the heart of trendy Islington, we're delighted to introduce the latest phase at 250 City Road, Valencia Tower. A landmark development with views that will take your breath away in a location that gives you the best that London has to offer. If you are looking for a London Property, this will supersede every expectation.
Designed by the world-famous architects Foster and Partners Valencia Tower Apartments offer you the chance to live in quality, spacious accommodation within one of the most striking new buildings in the capital.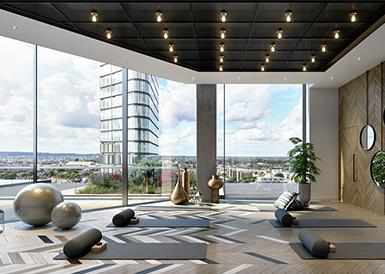 A well-connected area
Even more spectacular is the location, just a short walk from the financial district of the City of London, as well as Tech City, making it incredibly convenient for commuters. There's more to life than work, of course, and 250 City Road is also a short distance from Shoreditch's nightlife.
When it comes to well-connected homes in London, 250 City Road has more than its fair share of cafes, restaurants, shops and wellbeing facilities - including a gym and rooftop fitness terrace - with great care taken to create a community space that will really feel like home. With beautifully landscaped Wi-Fi enabled gardens to relax in, you'll be able to feel like you're out of the city while strolling past wildflowers, water features and impressive art installations by award winning artist Ian Rank-Broadley that depict familiar scenes from the historic waterways.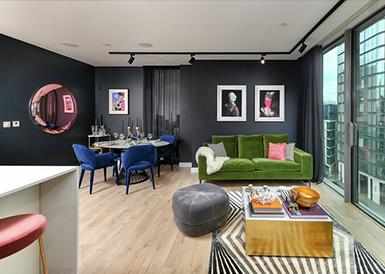 The heart of Islington
This blend of urban architecture and green spaces are at the core of the appeal that Islington has always held for Londoners. Its proximity to good water supplies made it a great place to live and to grow food, and as the capital has expanded, its place in Zone 1 has helped Islington remain a convenient location that is accessible for anywhere you want to get to.
Even the local attractions of Islington and London, in general, will have a tough time tempting you to leave the incredible facilities on offer at 250 City Road. This is luxury living and comes with 24-hour concierge service as well as a spa and swimming pool to help ease any of the day's stresses away.
The living spaces in Valencia Tower have been designed with every room having a spacious feel you wouldn't expect to find in such a central location. There's no mistaking the local flavours on offer with the colourways of nearby Shoreditch, Hoxton and Angel used to make sure you feel right at home in your surroundings.
With a city as crowded and vibrant as London, finding a calm space to yourself used to mean having to move out to the fringes inevitably giving you a longer commute, but thanks to Valencia Tower at 250 City Road you can find the best of both worlds.