Enjoy the View From One Blackfriars
---
With a skyline as iconic as London's, any chance to view this from up high certainly provides a remarkable experience. That's why the London Eye is such a popular attraction and why any property with good views across the city is so highly valued. It's also why One Blackfriars is one of the hottest new addresses in London because it has unbeatable views that you'll struggle to find anywhere else.
170 metres high and looking down on the River Thames, One Blackfriars is itself a stunning addition to the London skyline, designed by award-winning SimpsonHaugh Architects and inspired by the Lansetti II vase by Finnish artist Timo Sarpaneva. However, as impressive as it looks from the outside, it's what you can see from there that really makes it a special place to live.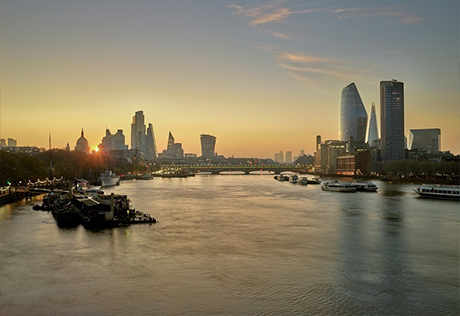 Take in the Landmarks of London
Looking from West to East, One Blackfriars offers one of the best London views including a plethora of the most famous landmarks, from Battersea Power Station to Buckingham Palace, St Paul's Cathedral, the Houses of Parliament, the London Eye, the BT Tower, Canary Wharf and the mighty Shard. It would be hard to find a home that offers views of so many iconic buildings.
The location isn't just ideal because of what you can see, either. Located in the heart of the South Bank, you will be at the heart of a burgeoning cultural scene as well as having great transport connections across the city. The Tate Modern and Shakespeare's Globe are just a short walk from One Blackfriars, while all of the rest of the sights from your window are easily accessible too.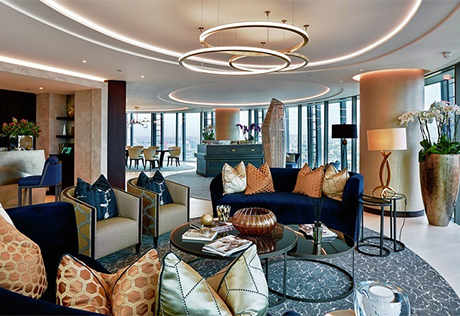 Luxury Living on Your Doorstep
There's also plenty of fine dining options in the immediate vicinity with Aqua, Oblix and Sea Containers amongst the local delights and Michelin-starred restaurants across the capital to choose from, as well as Borough Market if you want to bring home the ingredients for your own stunning meal. One Blackfriars is also just a short distance from the incredibly fashionable destinations of Mayfair, Knightsbridge and Chelsea for those looking to visit high-end boutiques.
Of course, the measure of a breathtaking place to live when it comes to property in London is more than just views and location, and One Blackfriars has much more on offer. With luxury living in stylish accommodation as standard, it also has a thermal spa swimming pool, wine cellar, private screening room, gymnasium, golf simulator, Zen garden, valet parking and 24-hour concierge. Some of the best views of the city are also available from the Executive Lounge on Level 32, where residents can use the space for private bookings, dinner parties or intimate business events.
One Blackfriars offers buyers a truly luxurious lifestyle and is a magnificent addition to the London skyline.