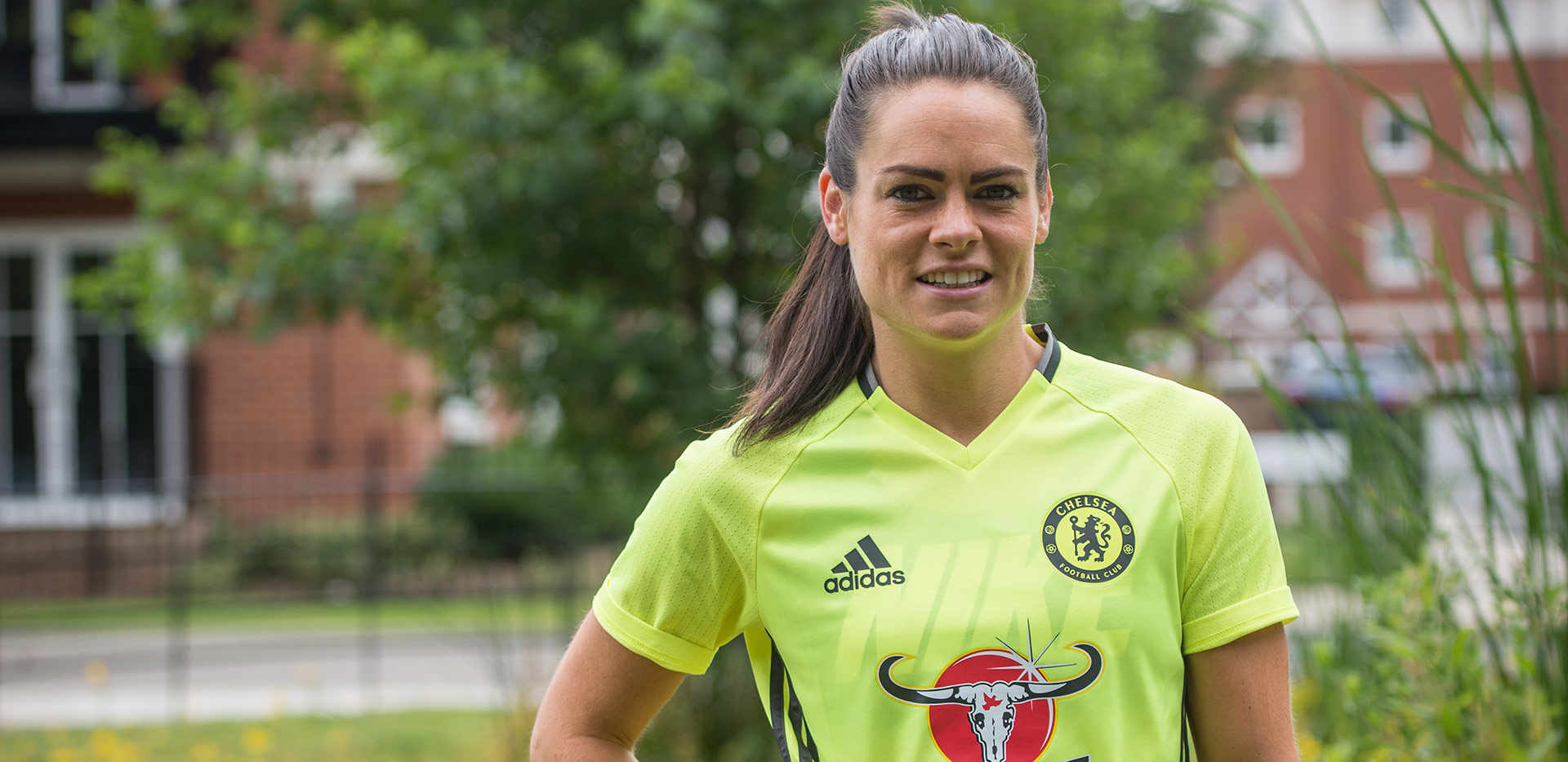 Berkeley Homes Case Study: Claire Rafferty
---
First time buyer Claire Rafferty, 27, is a professional footballer for the Chelsea and England women's teams, and also works part time at the investment bank Deutsche Bank. After renting for several years, Claire decided to move back in with her family to save for her own home, and in April 2016 moved into her new two-bedroom coach house in Ryewood, the Berkeley Homes development in the commuter village of Dunton Green, Sevenoaks.
Claire moved out of home to rent in the city with four of her friends, but with her football commitments taking her away so often she decided to move back in with her parents. She says "My reasons for moving were financially driven; I felt like I was wasting money renting in central London. I lived in a number of different properties in Clapham and in Surrey near our training grounds, but I was spending so much time travelling for football that I was only there a limited amount of time, and so economically it made much more sense to move home and start saving for my own property. My family live in South-West London, so I was lucky to have the opportunity to live there and not be too far away while I saved for my deposit".
When Claire began looking into properties, she was impressed with the convenient location and investment opportunity that Ryewood provided. "I was looking for a home to live in myself, but I also wanted to make sure it was a sound investment and so location was definitely key. Sevenoaks High Street is only a five-minute walk from my house, and Dunton Green Village is also a short walk so I have the Dunton Green train station close by. I work part time at an investment bank in the city, which I can get to in just over an hour. For football training, I drive on the M25 which takes about 30 minutes.
The location is also great because of the nearby parks, and the fact that I'm only a short walk from the shops, cafes, pubs and restaurants - I really do have everything I need on my doorstep. I use the onsite gym to do recovery sessions when I'm not training at Chelsea which is definitely an added bonus, and helps me keep my fitness up!"
Claire paid £380,000 for her two-bedroom coach house at Ryewood. Using the Help to Buy scheme she was able to pay a deposit of just £20,000 (5% of the asking price) which she paid with her savings. "Without Help to Buy I never would have been able to get onto the property ladder in a commuter town near London".
Help to Buy is available on select properties at Ryewood. Exclusively for owner-occupiers, the Help to Buy scheme requires buyers to put down a 5% deposit while 20% is covered by the Homes & Communities Agency Equity Loan and is interest-free for the first 5 years. The remaining 75% is paid back via a traditional mortgage.
About Ryewood:
Now a thriving community, Ryewood offers stunning landscaping, a residents' gym and a children's play area. Offering the best of both worlds, the homes benefit from their privileged location, positioned just five minutes from the charming Sevenoaks town centre and within easy reach of London, yet with plenty of open green space just outside the front door. Ryewood has its own trim trail and offers residents access to tranquil woodland walks and the adjacent Sevenoaks Wildlife Reserve.
A selection of two-bedroom apartments at Woodland Avenue are available, with prices starting at £409,000. A range of three and four-bedroom homes at Coppice Drive are also available from £535,000.