Alternative Things to Do in London This December
---
If crowded Christmas markets and a bustling Oxford Street packed with shoppers aren't exactly your idea of festive fun, then enjoying December in the capital can be a bit of a challenge. Luckily for you, we know a thing or two about alternative happenings in London throughout December.
Here's some of our favourite alternative things to do in London for you to check out this month to help you get in the festive spirit:
Hogwarts in the Snow
Where: The Warner Bros. Studio Tour
Complete with gigantic trees and a host of magical festive trimmings in the Gryffindor Common Room, visitors to Hogwarts in the Snow at the Warner Bros are in for a treat this Christmas. The Harry Potter Studio Tour is being transformed into a winter wonderland, where visitors will be treated to a stunning feast in the Great Hall at the unique Harry Potter themed Christmas celebrations. It's a must visit for any big Harry Potter fans and fun for all the family this Christmas.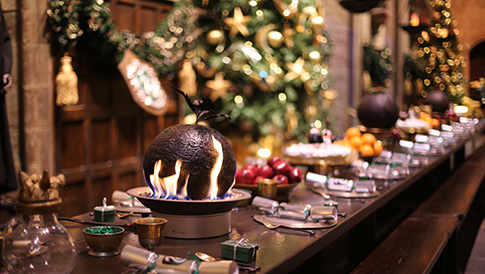 Christmas at Kew Gardens
Where: Kew Gardens, Kew.
Kew Garden's Christmas lights are some of the most spectacular in the capital and a must visit this December. The plants and buildings of the picturesque gardens are brought to life by glowing illuminations throughout the whole of December right until the start of January, so there's plenty of time to take a trip. This year's mile long trail includes a Laser Garden hidden in the woods and hundreds of floating lights on the lake, it's the ideal alternative event for those who're looking to head outside of central London for some fresh air to escape the Christmas chaos.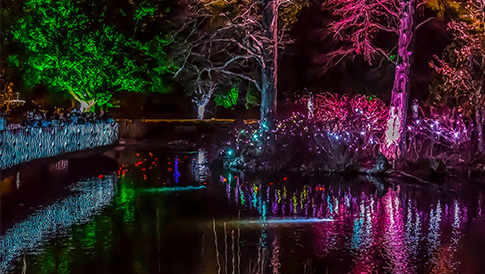 The Natural History Museum - Ice Skating Rink
Where: The Natural History Museum.
There's nothing quite like an ice-skating trip to really get you in the festive spirit. Don your skates, or hire some at the rink, and head to the Natural History Museum to enjoy skating against an incredibly beautiful backdrop. Complete with a stunningly decorated Christmas tree in the middle of the ice and twinkling fairy lights in the trees, wait until darkness falls to get the best out of you trip when the rink is looking its most atmospheric. Open until early January, it's the perfect place to enjoy some light festive themed exercise. Booking is recommended to avoid the big queues, with a stunning viewing platform and café available for those who'd rather sit back and watch the action from a far.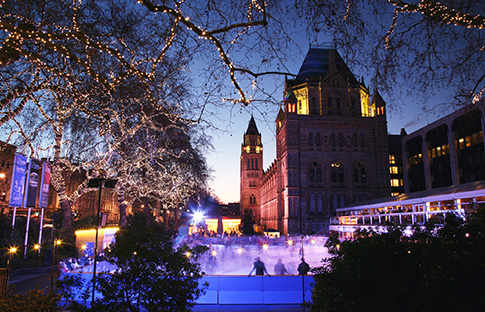 At Berkeley Group, we know a thing or two about where to head to avoid the tourist crowds and enjoy a few different events in the build up to Christmas. We hope you enjoy discovering our alternative things to do in London this December as much as we do.