A Spotlight On: Knights Quarter
At Berkeley Group, we care about designing environments that offer residents a healthier balance between work, life, and relaxation.
A perfect example of this is our Knights Quarter development. Today, we are shining our spotlight on this unique development that successfully blends the core principles of sustainability with the essential amenities of luxury living.
Where is Knights Quarter?
Knights Quarter is located in the idyllic south east England County of Hampshire, in the beautiful city of Winchester.
The development is only half a mile from Winchester city centre and just a short walk to Winchester Railway Station where you can arrive at London Waterloo in just over an hour.
There are numerous transport links to the next closest city of Southampton, which is just 14 miles away. You can arrive at Southampton Railway Station in 16 minutes or drive to Southampton Airport in 20 minutes; direct flights can connect you to destinations across the UK, Ireland, Northern Europe, and the Mediterranean.
Winchester is also superbly situated close to England's popular coastal towns of Bournemouth and Portsmouth.
Key Features of Knights Quarter
Knights Quarter seamlessly combines conventional British architecture with an ultra-modern façade to create a structure that complements the local area.
Knights Quarter comprises four separate buildings containing one, two and three-bedroom apartments, alongside state-of-the-art four and five-bedroom townhouses.
Most homes have at least one large balcony, terrace or private garden - ideal for couples, families and retirees who want to enjoy the benefits of a slower pace of life.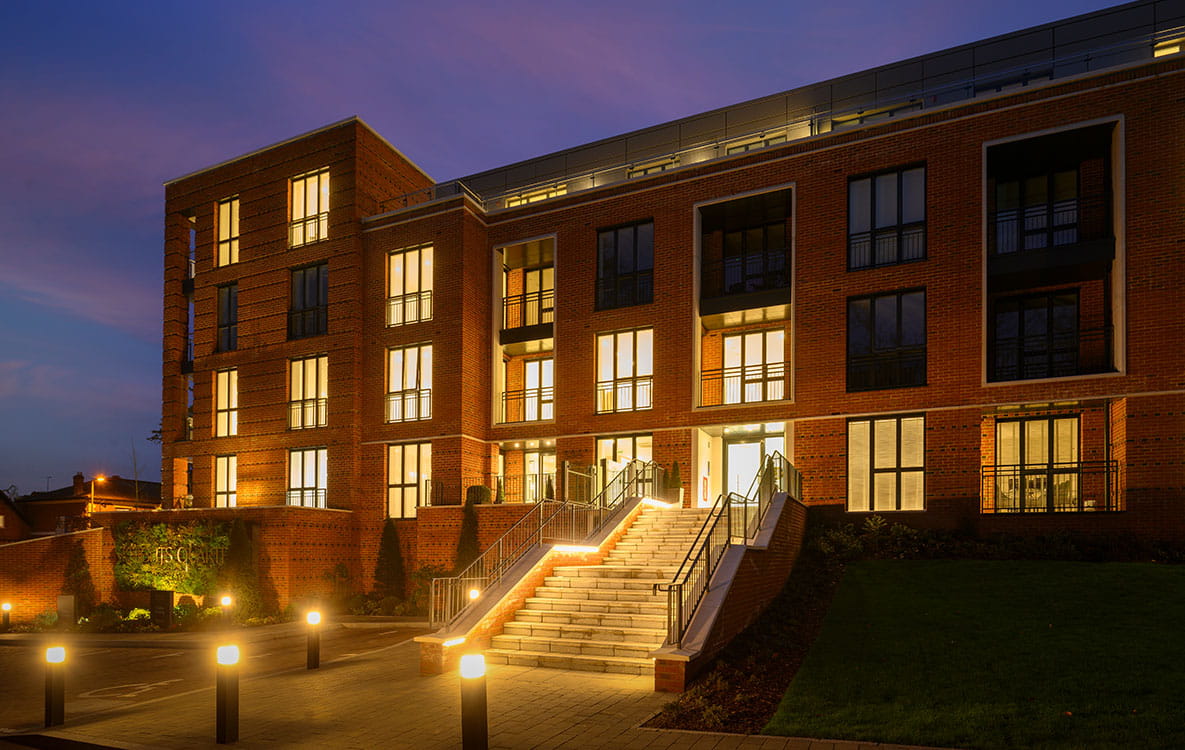 Sustainable Living
Sustainability is considered in every aspect of the Knights Quarter, from energy-saving light fittings in every home to the electric car charging ports in the secure underground car park. Thanks to A-rated kitchen appliances, high levels of thermal insulation and dual flush toilets, each home is designed to help you to live more sustainably.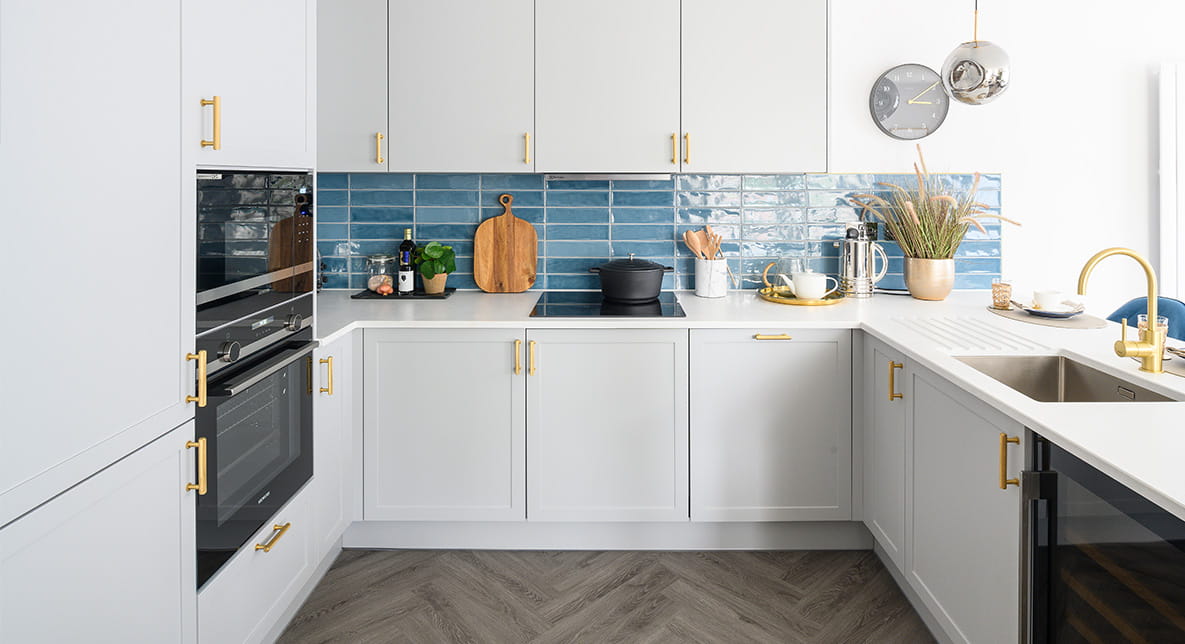 A Place to Connect
The spacious outdoor areas of Knights Quarter, including the central square and tranquil gardens, are designed to help residents relax, unwind and reconnect with nature.
Berkeley also understands the importance of connecting with others, which is why residents will find spacious communal areas throughout to help encourage conversation and connections with neighbours.
For those who work from home, having fast broadband is paramount to your productivity, which is why Knights Quarter boast some of the fastest broadband speeds available, as well as Cat 6 cabling to support any working from home requirements.
Luxury Living
The attention to detail in both the design and layout of Knights Quarter and the services provided on-site is remarkable.
The interior design of every home at the Knights Quarter is the ultimate in 5-star luxury. The award-winning design team at Darling Associates have created rooms that capture traditional British decor enhanced with modern elegance. Their carefully chosen colour palette of blues, ivory, and greens help reflect the surrounding countryside's stunning natural scenery.
The superb concierge service will assist you with any queries you may have, and to help you stay active, the on-site gym provides you with all the equipment and classes you need to keep in shape.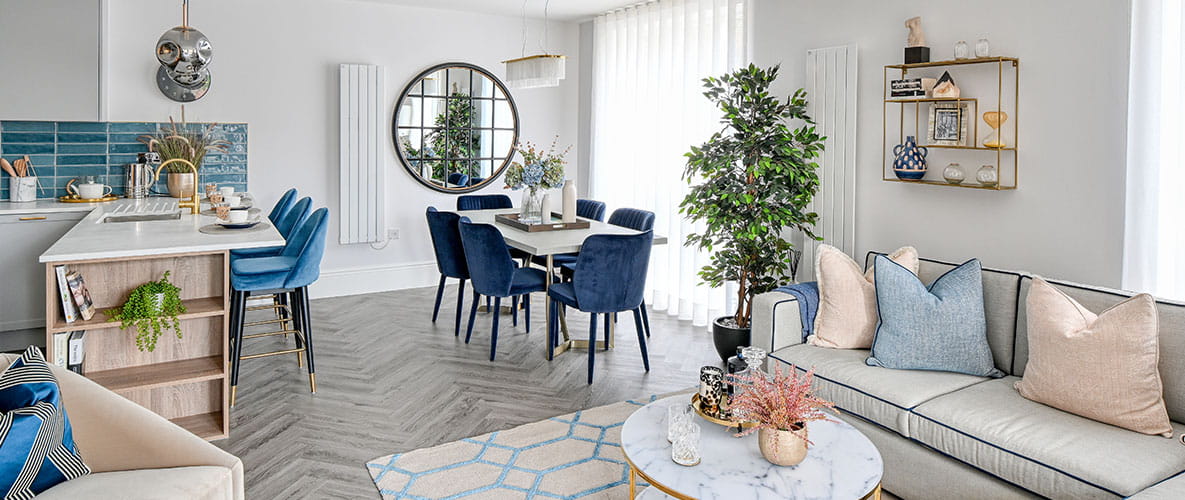 Things to Do in Winchester
Once England's first capital city, Winchester is widely renowned for its rich history and culture.
Winchester Cathedral is a must-visit local attraction. At 558ft in length, the cathedral boasts one of the longest Gothic naves in Europe. History lovers will also love visiting The Great Hall for a glimpse of the final remains of Winchester Castle and King Arthur's famous Round Table.
Winchester is widely recognised as one of the best cities in England for education. Winchester College, founded in 1382, is the UK's oldest independent boarding school for boys and remains one of the world's most outstanding schools. Every state primary school in the city is rated good or outstanding by OFSTED, while the University of Winchester was given a silver award for its high-quality teaching.
Winchester is ideal for families; young children will love the hands-on exhibits and interactive shows at The Winchester Science Centre and Planetarium, while animal lovers will thoroughly enjoy a trip to Marwell Zoo. Going for a bike ride or ramble in the South Downs National Park is only a short distance away for fun family days out.
With an incredible array of boutique shops and delicious eateries, it is not surprising to learn Winchester has recently been crowned the happiest place to live in the UK. Buy local produce at the famous Winchester Farmers Market, treat yourself to Michelin starred meal at the Japanese restaurant Kyoto Kitchen or dine on some of the best seafood dishes at Rick Stein's.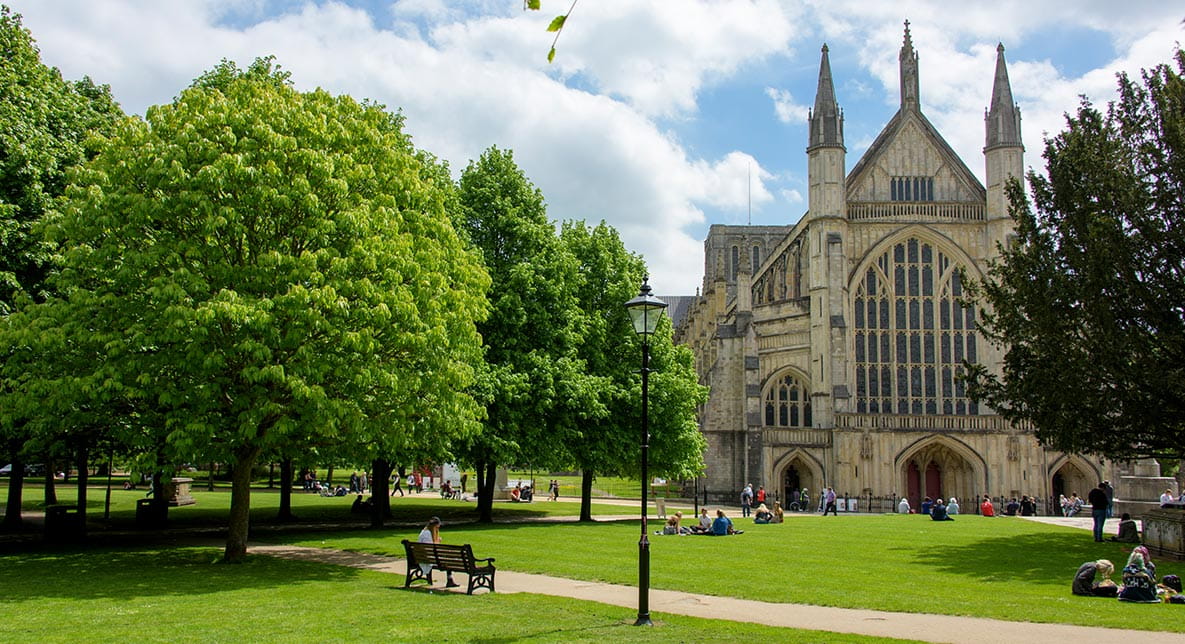 The innovative development at Knights Quarter is highly sought after thanks to its serene location and state-of-the-art onsite facilities. To ensure you don't miss out on this incredible opportunity, visit our webpage for all the details.