Production Planning and Asset Co-ordination Joins Modular Team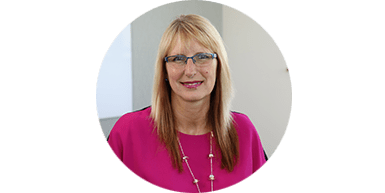 Donna Ramsay has joined the expanding team of personnel at Berkeley Modular, co-ordinating production flow across the new manufacturing facility.

Adding essential knowledge and experience of to its lean manufacturing expertise, Donna joins from Kimberley Clark where she worked as an FMCG Business Planner.
Prior to this she worked within the pharmaceutical industry in a variety of production management roles, giving her invaluable experience of working within a fast-paced, innovative manufacturing environment.

Donna cites Berkeley Modular's forward thinking culture and its aim creating a digitally advanced modern approach to construction whilst incorporating the principles of lean manufacturing as the factors that attracted her to the role.

In many ways Donna's role makes her the linchpin of the manufacturing process, and she will therefore look to form close relationships with supply chain colleagues, design and technical teams, engineers and production teams to allow her to ensure a smooth operation through the factory.

The varied role will initially involve co-ordinating the asset creation for the parts library in Cobuilder, the creation of part masters, bills of material and routings in preparation for the start of production. Once manufacturing is up and running, Donna is also responsible for co-ordinating the workflow for modular production ensuring maximum performance and minimum delay. Determining manpower, equipment and raw materials required to cover the production plan.

Commenting on her role, Donna said: "The Berkeley Group is one of the few developers to fully recognise the challenges facing the UK housing market and which is prepared to invest to help address this. Berkeley believes in the future of modular assembly and its potential to operate at maximum productivity using advanced designs to produce range of modular housing with the high specification expected from the Berkeley Group."