Communities and Sustainable Living
People are at the heart of the places we create. We transform sites into welcoming neighbourhoods where people want to live, and which provide a lasting social impact.
85%
of our new homes constructed on brownfield land in FY22/23
96%
of homes 'ready for service' on customer move in day, in partnership with service and infrastructure providers
20
large-scale regeneration sites with a community plan in place
From the start, we support the formation of strong communities on our developments, connecting residents and neighbours, and helping to weave each site in with its surroundings. Along with the design of our homes and places, this enables people to have a better quality of life, improving health and wellbeing and allowing them to thrive, as well as ensuring we provide benefits beyond the site boundary.
Our focus on bringing unloved and underused spaces back to life unlocks a mix of social, environmental, economic and commercial value that benefits all of our stakeholders. Using our expertise and resources, we take challenging and complex brownfield sites, which are beyond the scope of conventional homebuilders, and turn them into great places where people can thrive. Partnering with local people, community groups and councils, the places we design are popular and unique, with community amenities and infrastructure once more connected with their surroundings.
People have always been at the centre of our developments and in 2012 we developed a more formal approach to ensuring we were providing the right social infrastructure through our social sustainability framework (Creating Successful Places) this has now evolved into our work on social value and community plans.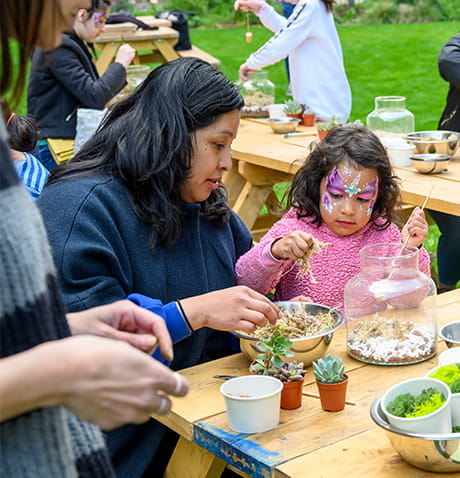 Community Wellbeing
The cost of living crisis means poverty and inequality is being acutely felt in the communities in which we work. This underlines the clear need for quality homes and social infrastructure. In turn, the conversations around Social Value, Wellbeing and Communities has moved away from measurement and monetisation towards identifying specific long-term local needs.
In 2021 we launched a social value tool that we developed with external experts to help our teams assess and calculate social value. This year we used our social value tool on a number of our sites, allowing us to measure the wider societal value we create through our developments in economic (monetary) terms.
Whilst the tool provides a standardised approach for measuring the social impact of our developments, we are now evolving our approach to bring together social value indicators, community needs analysis and best practice with a focus on the specific needs of the communities in which we work.
We have recently created a Communities Network to continue to upskill our teams and share best practice across our business.
We know that it takes time to build a community and that we need to facilitate this in the first few years of a development. This is why we develop and implement a community plan on all our large regeneration sites.
Our community plans provide a guide for our teams to help bring together new and existing communities. Every plan is bespoke, and underpinned by research into community priorities to create a shared vision for the community. It identifies opportunities for activities, projects and partnerships, which help to support the development of a thriving new neighbourhood, where locals can meet and feel a sense of belonging.
Our community plans help to ensure that community relationships are embedded so that the developments continue to thrive after we have left. All of our large regeneration sites with residents now have a community plan in place.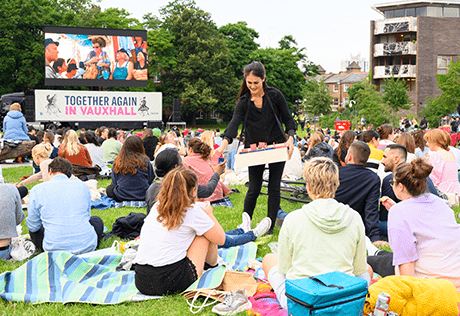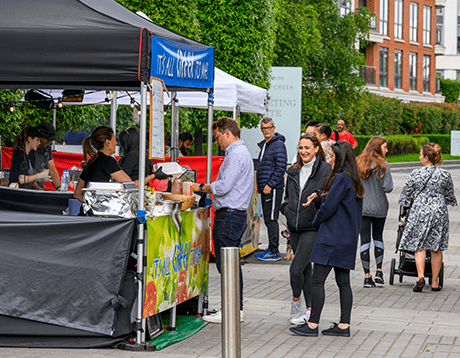 We design our places and homes to encourage sustainable living, for example by providing secure cycle storage and EV charging. We also take account of emerging trends and adapt to the needs of our residents and the local community.
We prioritise physical and digital infrastructure on our sites to ensure that neighbourhoods are connected and we deliver public amenities and natural space early in our developments to benefit the wider community.
| | | |
| --- | --- | --- |
| | 2012 | Berkeley publishes Creating Strong Communities, setting out our definition of social sustainability and a framework for measuring it. |
| | 2014 | Publication of a series of research studies to confirm our approach. |
| | 2014 | Berkeley launches our Creating Successful Places toolkit to help developers and planners apply the idea of social sustainability in practice. |
| | 2016 | Our first Community Plans are put in place for long-term developments. |
| | 2019 | Over 60 developments have used our Creating Strong Communities framework. |
| | 2021 | Berkeley launches our innovative Social Value Tool. |
| | 2022 | Hosted a health equity discussion with industry experts including representatives from the Institute of Health, Equity, Homes England, L&Q and the Quality of Life Foundation |
| | 2023 | 20 community plans in place on our large regeneration sites |