Governance
Ultimate responsibility for sustainability lies with the Main Board of Directors. Karl Whiteman is the Director allocated with specific responsibility for Sustainability and Health & Safety.
We have a dedicated sustainability team of more than 20 full-time professionals across the business who work with our project teams to enhance our approach. Quarterly sustainability committee meetings are held at a Group level, and these are supplemented by operational sustainability forums. We also rely on a network of champions throughout the business to help us achieve our goals.
We believe that every one of our employees has a duty to integrate sustainability into their own role and working practices. This is reflected in Our Vision which is a framework for our business, rather than a stand-alone sustainability strategy.
Understanding and addressing our sustainability risks and opportunities helps us to operate as a successful and responsible business. Our key sustainability risks, and how we address each, are outlined here.
These committees and working groups are explained in more detail below.
Management
Policies and standards are set at a Group level and these are supported by a sustainability management system in place across all of our divisions that follows the principles of the ISO 14001 standard. Our sustainability management system includes procedures to manage sustainability at each stage of the development process, from land purchase, through design, procurement and construction, all the way to marketing, sales and handover.
The operational sustainability forum manages and reviews the sustainability management system and the sustainability team is responsible for ensuring implementation of the procedures, providing any necessary training and undertaking progress reviews and audits.
These roles are explained in more detail below.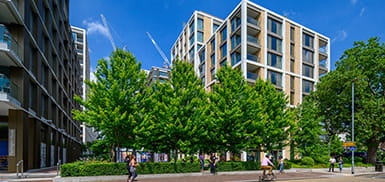 Policies
Our policies cover key issues on sustainability and our business operations.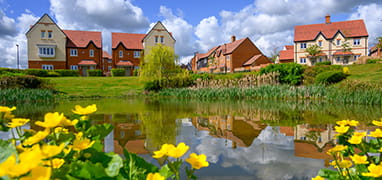 Sustainability Reports & Disclosures
Key sustainability documents published by the Berkeley Group, including carbon and climate change disclosures.