Communities and Sustainable Living
Our goal is to transform underused land into unique, well-connected and welcoming places where people and communities can thrive for the long-term.
Communities is one of ten priorities in Our Vision 2030, our ambitious business strategy for the next decade. Read more about our approach here. The information below details our approach and work to date.


Creating Communities
We engage the local community in the design of our developments and continue to use our toolkit, Creating Successful Places, on new developments as a framework for applying the ideas that can lead to future residents experiencing a great quality of life. As customers move in, we build relationships to understand what initiatives and activities we can help facilitate to deliver thriving communities. A key mechanism for this is the production of community plans, which we have on a variety of developments to explore ways to build community, foster community governance and encourage place keeping. We also include information in all Living Guides that enables occupants to understand and operate their home effectively, making best use of local facilities. We continue to research trends affecting the built environment and ways to improve the quality of life of our residents.
Our Social Sustainability Framework
"Social sustainability is about people's quality of life, now and in the future."


In 2012, Berkeley began working with experts in the field of social sustainability to create a framework that can be used to measure people's quality of life and wellbeing in new housing developments. It consists of 13 criteria in three dimensions:
Social and cultural life (what it's like to live there)

Voice and influence (how people affect what goes on)

Amenities and infrastructure (the design and facilities)
We have published a toolkit to help developers and planners apply the ideas behind social sustainability to individual sites, together with independent assessments of Berkeley developments which reveal what life is like for residents living in the places we build.

We now have a commitment to undertake a formal assessment pre-planning on all developments of more than 100 homes.

To find out more, read the reports below.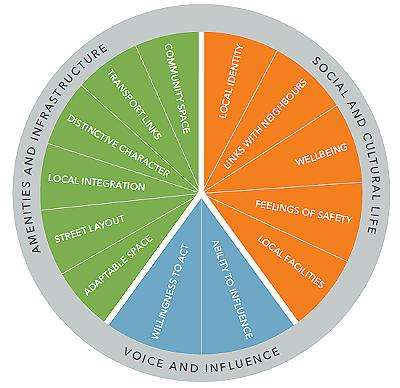 Defining and Measuring Social Sustainability: a Framework
'Creating Strong Communities'
was published in 2012. It sets out Berkeley's definition of social sustainability and a framework for measuring it on new housing developments. The report explains the 13 criteria in our framework and how this was developed, including an explanation of the methodology and assessment process.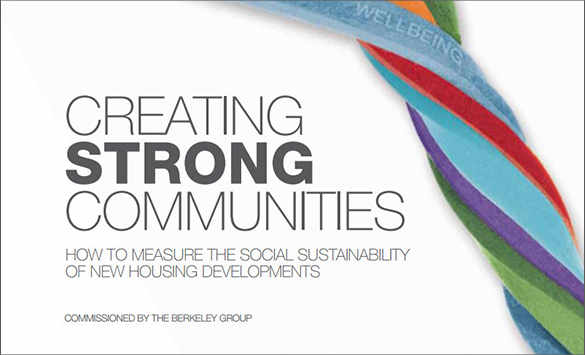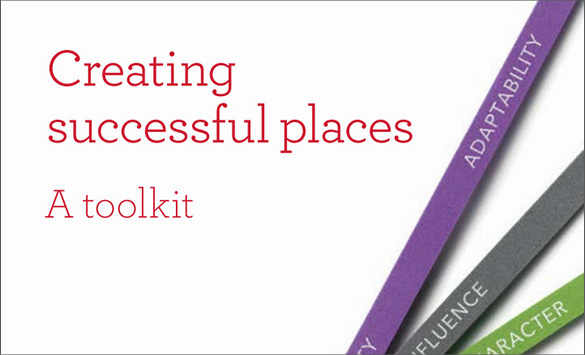 How to Do It: The Toolkit
In February 2014, we published a toolkit to help developers and planners apply the idea of social sustainability in practice.

It offers a structured approach to placemaking and a way to test the social impact of the places you create. It tries to encourage a shift in mindset away from thinking mostly about physical development to thinking more broadly and creatively about what makes a place somewhere great to live.
What's It Like to Live There
It has also been applied at different stages of the development process; pre-planning, during the development process and afterwards to assess the quality of what has been delivered.
Berkeley has published six reports examining specific sites, measuring people's quality of life and comparing it to other similar places. This helps us understand what has worked, and what could be done better. The insights can inform our subsequent work, as well as the national policy agenda of delivering successful, sustainable places.
Read the reports and case studies below to find out more about our approach at
Saffron Square
,
South Quay Plaza
,
Kidbrooke Village
,
Woodberry Down
,
Royal Arsenal
and
Beaufort Park
.