We Are Excited to be Hosting a Berkeley Group Help to Buy Event
Thursday 11th August to Saturday 13th August between 10am and 6pm
Hilton London Paddington, 146 Praed Street, London, W2 1EE
Learn more about the homes available with Help to Buy [1]
Enjoy a 1-1 consultation with our Sales Team
Get FREE professional advice from an independent financial advisor
Pick up your copy of our Help to Buy guide
The Help to Buy: Equity Loan scheme will close to new applicants at 6pm on 31st October 2022 [1]. The last day you can legally complete on the purchase of your home using the Help to Buy: Equity Loan scheme is 6pm on 31st March 2023 [1].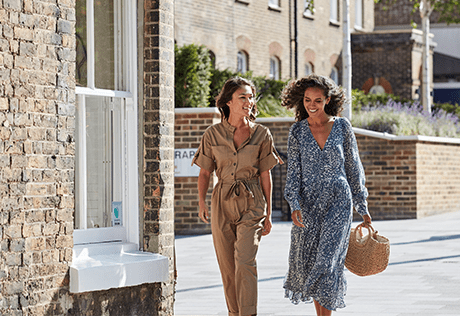 What is Help to Buy?
The Help to Buy: Equity Loan is a Government backed scheme aimed at helping first-time buyers purchase their first home [1]. With as little as a 5% deposit on your new home, you can borrow a minimum of 5% and up to a maximum of 20% (40% in London) [1]. The remainder of the cost is covered by a mortgage (from lenders participating in the scheme) [1]. You should consult with an independent financial advisor who will be able to help you find the right mortgage.
Property Price Caps
To apply for the scheme the value of the property you purchase is capped. This cap is dependent on the area that you purchase.
The table opposite breaks down the caps by geographical region within the UK.
These caps are currently valid from April 2021 to March 2023.
| | |
| --- | --- |
| Region | Maximum property price |
| London | £600,000 |
| South East | £437,600 |
| South West | £349,000 |
The Home of Your Dreams With Berkeley and Help to Buy
Join us at the Berkeley Group Help to Buy Event to learn more about the homes available with Help to Buy [1]. Our portfolio stretches from the green boroughs of Wembley to the colourful and creative streets of South East London, from rural countryside villages in Hampshire to the restoration of historic landmarks in Slough. To find out more, book your place today.
Disclaimers
[1] Help to Buy: Equity Loan available subject to eligibility, terms and conditions.