Project Manager Set to Deliver Berkeley Modular's Ingenious' Solution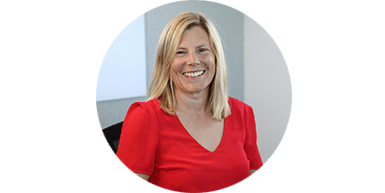 Project manager Yvette Cleary has been appointed to create a process-driven framework at Berkeley Modular's manufacturing facility.

Like several recent appointments, Yvette joins from outside the traditional construction sector, she was Head of Commercial Operations for the National Trust and Capital Project Manager for the University of Surrey. In both positions she managed successful projects and implemented project frameworks.
Yvette's remit is to help create the project processes following RIBA's framework, but adapting the DfMA overlay so that it is tailored and relevant for Berkeley Modular. Secondly to ensure the allocated schemes are successfully delivered just in time and to budget.

She will work mainly with Berkeley Modular's design team, but will work closely with the supply chain, manufacturing, logistics and installation teams to ensure projects run smoothly. In addition, Yvette will be a principal point of contact with external project teams in the many other Berkeley Group operating companies.

Yvette has long been a champion of the benefits of modular construction, and was impressed with Berkeley Modular's innovative approach, in particular its concept of manufacturing the modules using design automation.

Commenting on her new role, Yvette said: " Off-site construction is not an unusual approach but Berkeley Modular's off-site manufacturing approach definitely is innovative and ingenious.

"The collaboration with the likes of Cobuilder and DAS will enable the company to create consistently high-quality homes in a fully controllable and scalable manufacturing environment, that puts technology at the forefront of the build process.

"There is a long way to go but the team are enthused and excited about making Berkeley Modular into a successful a start-up business and the front-runner in its field."