Berkeley Modular Moves Towards Production With Manufacturing Engineer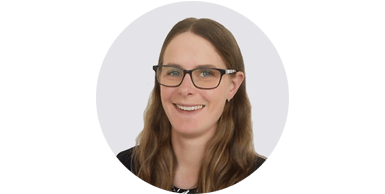 Vicky Bristow has become the latest addition to the Berkeley Modular team, taking the company a step closer to its goal of commencing production in 2020.

Having previously worked in manufacturing engineering in the defence/aerospace sector, and production management at an electric motor manufacturer, Vicky Bristow is ideally positioned to excel in the role of manufacturing engineer with Berkeley Modular. After searching for a role that would offer something new and exciting with plenty of scope for career progression, Vicky identified Berkeley Modular's opportunity as the right job for her.
Her experience of setting up a successful production cell, including configuring a MES system, will be invaluable in the successful launch of Berkeley Modular's operation.

Initially, Vicky will work within the manufacturing and engineering team, which includes Colin Dixon, Phil Squires, and Raminder Singh, to get the factory set up ready for production. This includes making sure processes and procedures are defined, material and information flows are agreed, equipment is safe and efficient, and ultimately optimising production so that the company can produce high quality, high performance volumetric modules.

Once the factory is established, Vicky's focus will switch to ensuring that the facility and equipment remains operational so production can achieve required output levels. There will also be a focus on continuous improvement and overall equipment effectiveness.

Commenting on her new role, Vicky said: "Everyone at Berkeley Modular is working towards the same goal - establishing an off-site manufacturing facility to produce volumetric modular housing. Unlike off-site construction companies, Berkeley Modular is taking advantage of the available technology, and creating an advanced manufacturing facility to create a high-quality housing product.

"I already thoroughly enjoy working here, and I am excited to see the team expand in the near future."