BIM Leader Joins Berkeley Modular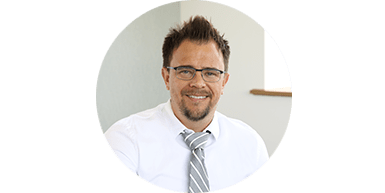 As part of its drive to create a digital construction off-site manufacturing process, Berkeley Modular has appointed René van Zwijndrecht as BIM leader.

René started his career as an architect 17 years ago, and has been in the AEC industry ever since. He has always had a leaning towards methodologies like BIM and lean manufacturing, making his role with Berkeley Modular an ideal fit.
His propensity to think outside the box means he was a good match for the company; René looks for solutions in other sectors, or even in the natural world, to convert to an applicable fit for construction. Ultimately, he hopes his work with Berkeley Modular will create a lasting legacy for the whole industry.

Commenting on his new role, René said: "I believe in the ethos Berkeley Modular is following to approach an age-old method of off-site construction. It fits into what the industry is striving for in terms of greater efficiency and leaner processes, and my role with the support of the Design Tech and BIM Team will enable this process.

"The role is different from other BIM roles that continuously change as it links to the manufacturing methodologies that has been a missing link to progress the AEC industry."

He will work with the BIM and digital design technology team to facilitate the best design technology to achieve Berkeley Modular's goals.

The teams will work to enable the digitisation of the design to manufacture processes, establishing workflows and standards to be the interface of the company from the earliest inception of projects, all the way to manufacturing.