New HSEQ Manager for Berkeley Modular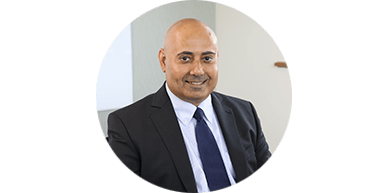 With production due to begin in 2020, Berkeley Modualr's senior team is growing with the appointment of John Chakkar as HSEQ manager.

In his role, John will work closely with Berkeley Modular's operations and engineering manager, reporting to the operations director.
Initially he will support the installation and commissioning of the manufacturing equipment. Once this phase is completed, John will manage the day-to-day health, safety, quality and environmental functions of the manufacturing facility. He will also play a lead role in helping Berkeley Modular secure ISO 9001, ISO 14001 and ISO 45001 accreditations with Lloyds Register. In line with Berkeley Modular's policy of selecting candidates with the best transferable skills, John's experience spans beyond the construction sector.

He started his career as a trainee mechanical engineer with Babcock International, hen held roles in process/manufacturing engineering as well as operations management. He then transitioned over to Health, Safety and Environment Management. He has worked within the FMCG and heavy engineering sectors, including the power and paper industries.

Working with Berkeley Modular afforded John the opportunity to return to the manufacturing sector in an exciting new business. John was also impressed by Berkeley Modular's commitment to sustainability, such as the inclusion of solar panels and electric vehicle charging points on the premises, and with Berkeley's major apprenticeship training programme.

Commenting on his appointment, John said: "My first impressions of Berkeley Modular are that this is a well-organised and highly professional organisation and I am excited about the future of the company.

"Having reviewed Berkeley Modular's off-site manufacturing concept, it makes perfect sense for a reputable construction firm such as Berkeley to take the lead in off-site manufacturing. I look forward to building a positive culture around health, safety, quality and environmental factors."