Systems Engineer Joins Berkeley Modular From Automotive Sector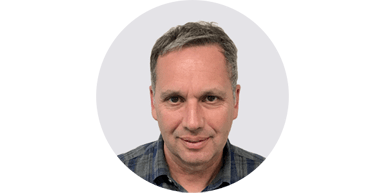 Since commencing recruitment in late 2018, Berkeley Modular has successfully focused on drawing on expertise from a range of industries - and with a systems engineer joining from the automotive sector, the trend continues.

James Lucey spent a whole career working for Ford Motor Co prior to joining Phil Squires' team at Berkeley Modular. Whilst working for the automotive company, James worked mainly with machine tool installation and controls for engine manufacture and assembly.
His experience developing controls solutions with Ford will stand him in good stead to provide in an efficient, safe and reliable production solution for Berkeley Modular. In his role as systems engineer, James will be responsible for networking, machine controls acceptance, and ongoing electrical installation of factory equipment. As well as working directly with engineering manager Phil Squires, James will work across Berkeley Modular's entire operations team.

James was first drawn to the role thanks to the idea of mass-customisation of high-quality buildings, which particularly captured his imagination.

Commenting on his new role, James said: "Berkeley Modular is a very ambitious and forward-thinking company, and I believe that our approach to off-site manufacturing is the future of construction.

"I'm keen to establish a reliable production solution whilst embracing Berkeley Modular's modern, high-tech approach to manufacturing of high performance, high quality residential property."